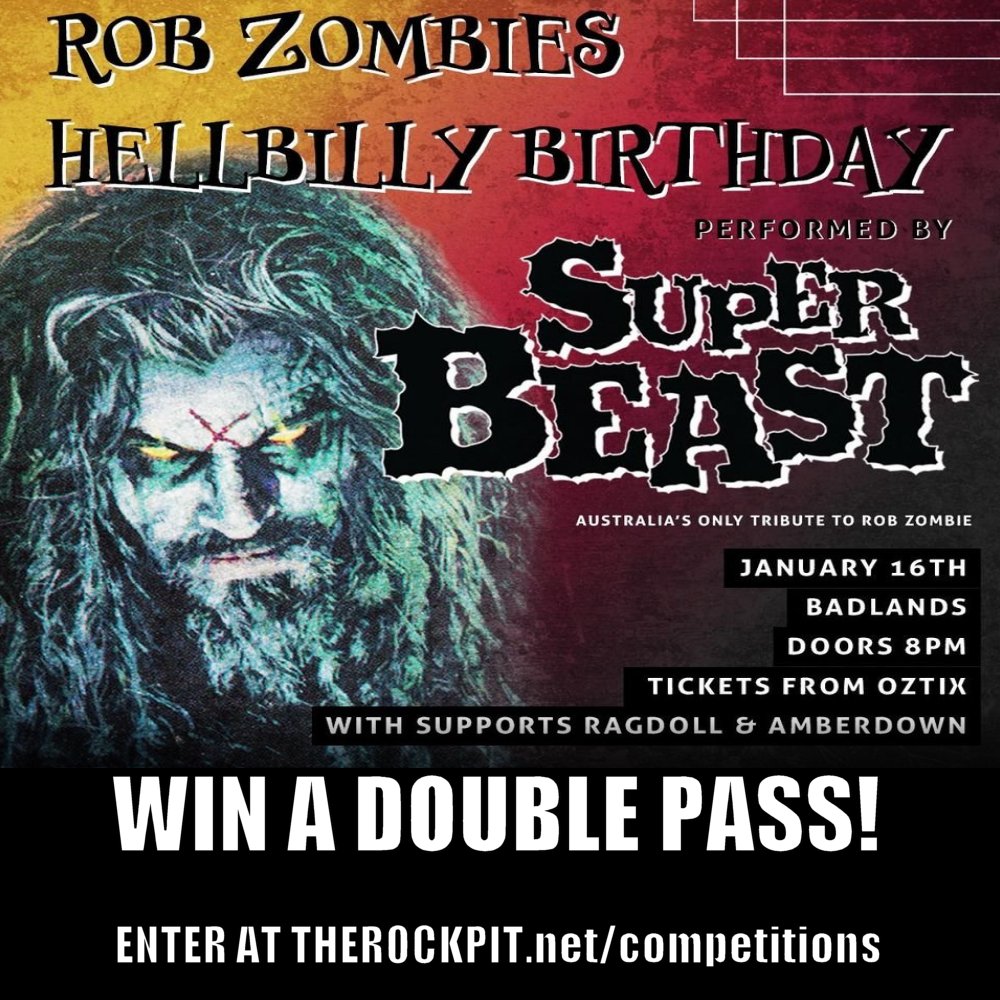 Competition time! Get your shock horror gear on as Australia's premier tribute to Rob Zombie SUPER BEAST makes it's debut in Perth on January 16th at Badlands Bar and The Rockpit has a double pass to give away!
To win all you have to do is subscribe to our Newsletter HERE, and reply to the Superbeast email sent to you asking why you love Rob Zombie to confirm your entry. Best answer selected wins a double pass to the event. Winners must be a resident of Western Australia and be 18 or over. Tickets are non-transferrable. Competition ends Wednesday January 16th at 6pm Perth time.
Mad Hatter Productions brings you the closest experience to ROB ZOMBIE for any fan of his work, SUPER BEAST captures the live experience that fans crave for with, filling the gap on our stages that the current epidemic has caused.

SUPER BEAST doesn't just bring you the full stage show with costumes, make up and theatrics that you expect from a ROB ZOMBIE Hootenanny. It's a celebration of a career spanning 35 years, it is fans of his work bringing their love together with other fans to say as Rob would put it 'Rock, Mthrfckr, Rock'.
Following the classic line up that is the pinnacle of Rob Zombie's band and music, SUPER BEAST consists of seasoned musicians from across the world, coming together in Australia's only tribute to the High Lord of Horror.  Mad Hatter, UK (Rob Zombie), Bil 10, Indonesia (John 5), Elle Jay, UK/NZ (Piggy D) and Scotty Maxx, Australia (Ginger Fish).  These musicians have played across a variety of stages, continents and festivals in various styles of music.  They have the ability to hone in on that essence that makes Rob Zombie's music hit you in the core, more to they point they are all huge fans of his work.
Their 2021 series of shows will start in Perth, Australia at Badlands Bar with special guests, Ragdoll and Amberdown. Tickets available through OZTIX, get in quick as this will sell out!