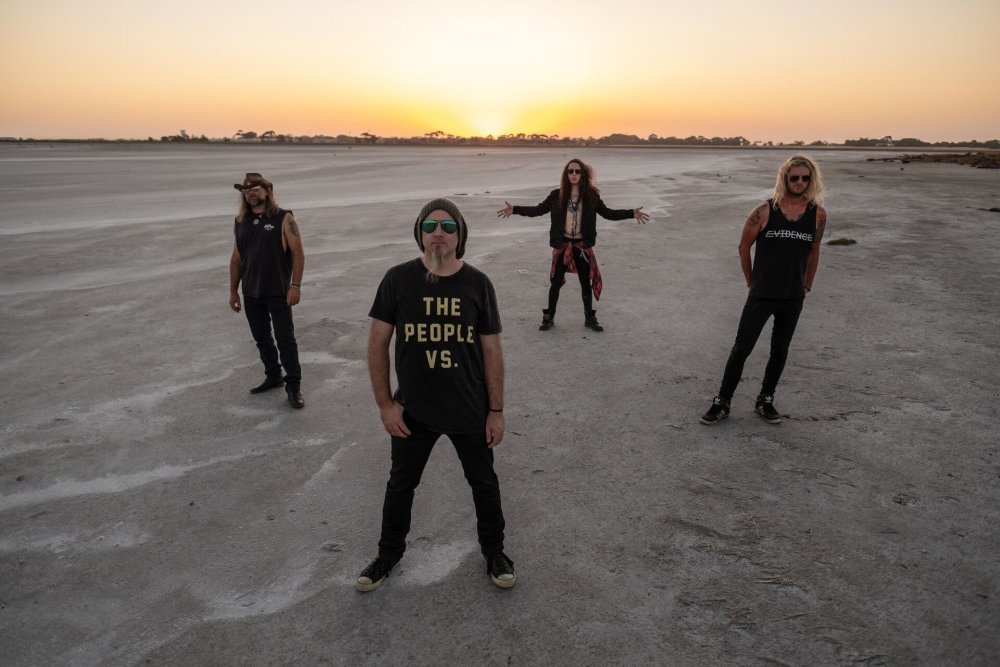 Melbourne-based alternate hard rockers Cicadastone premiere their new video for their latest single Out of Sight out now via Golden Robot Records.
Out of Sight is the follow up to the recently release singles Dying In Sunshine and Box Of Anger. All three tracks are taken from their upcoming 2021 album Cold Chamber.
"Out of sight is a song about self-discovery and challenging yourself to know who you really are. To admit your faults and be ok with it. We are who we are even if we wanna be something else. Look within yourself and ask that question. Are you happy with who you are? You should be, but It's easy to lose sight of a vision and hard to stay focused on your goal. We're always cascading out of sight….''
– Cicadastone

With unique instrumentation and biting vocal intensity characterising the latest offering from Cicadastone, Out Of Sight, will go a long way towards establishing them as one of Australia's hottest new rock acts.
2019 saw Cicadastone sign with Golden Robot Records to release their highly anticipated second album titled Cold Chamber. It's an album that continues to push the grunge rock boundaries and a natural progression forward for the band. They've developed their own unique sound while staying truly authentic to the genre, a difficult task in a time when it's all been done before.
Cold Chamber is currently slated for release in late 2020 due to the coronavirus pandemic crisis.