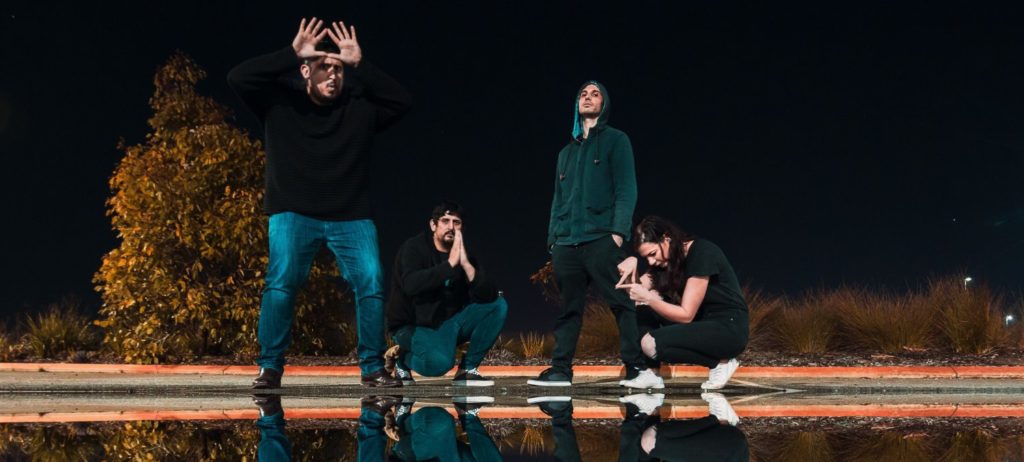 Triangle Fight are back with their new album 'Skeleton Songs' to rattle the Goodwill Club on Saturday, December 19th, 2020. Joined by Perth legends Yomi Ship, Will Stoker & The Embers and Sonnenmasse, cheap presale tickets available 12th November, so save the date and stay tuned for updates.
Triangle Fight are a 4-piece avant-rock band with 3 releases under their belt. 'Skeleton Songs' follows on from 2018's 'The Blood Giant', an ambitious music album/alternate reality game with clues enmeshed in the accompanying 27 minute short film of the same name. 'Skeleton Songs" is the spiritual successor to "The Blood Giant' and provides an answer to the labyrinth of hidden detail with frank and honest song-writing laid over trademark hooks and fearless genre exploration. A highly personal body of work, it also deals with themes of denial and regret while looking to the future with hope and a sense of triumph through growth.
Instead of traditional means of releasing music, Triangle Fight are releasing a limited run of the album, embedded on a flash drive encased in a concrete cast artwork designed by Paulo Gonzalez, who is the frontperson of the group.  The album will also be available for digital download on Bandcamp. Check out their 3 other releases through that platform or on Spotify.

Yomi Ship draw from experimental rock artists Mars Volta, Pink Floyd and Tool to craft their signature sound, a perfect compliment to the upbeat avant-garde rock explorations of Triangle Fight. Will Stoker & The Embers sing hard and play hard, and have a new album in the works. Sonnenmasse is the heavy-wonderful solo project of Beaverloop's Leon Ewing and completes an unmissable line-up.
Join Triangle Fight on Saturday, 19th December at the Rechabite's Goodwill Club in Northbridge. Presale tickets start at $15+bf available from Eventbrite here.
'Skeleton Songs' will be streaming on all platforms in December.