TOUR NEWS: Faith No More reschedule Australia & New Zealand tour dates to 2022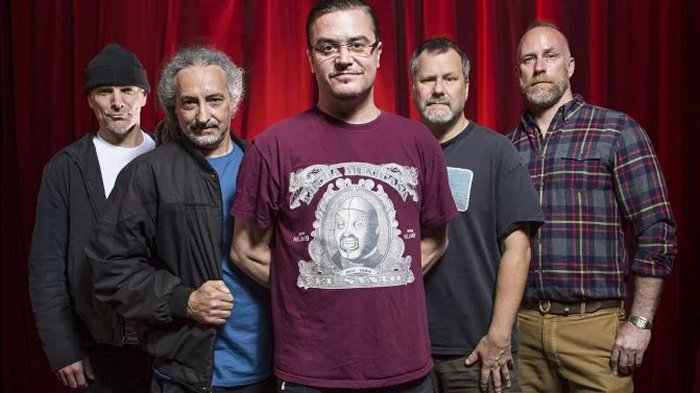 Frontier Touring and Faith No More wish to advise that the band's highly anticipated arena tour of Australia and New Zealand has been rescheduled to February 2022, due to the ongoing COVID-19 situation and subsequent restrictions on international travel and venue capacities.
Both the band and Frontier thank fans for their understanding and patience regarding the latest news. Make no mistake: these arena shows will be epic and worth the wait! Melbourne band RVG – who released their incredible new album Feral in 2020 – remain special guest at all dates.
Tickets for all shows are on sale now via frontiertouring.com/faithnomore.
"Once again in this world of things being temporarily out of our control, we are having to postpone our AU/NZ dates. Postponed and not cancelled being the silver lining here and we're grateful for that. We intend on making it up to you only at a time when things are safe for ALL of us. Until then, thanks for sticking this out with us and take care. We're all in this together and when it happens we promise to make it special"  – xoxo Billy, Jon, Mike B, Mike P, & Roddy
Fans should hang onto their tickets – all original purchases are valid for entry at the rescheduled show dates and fans are encouraged to #KeepYourTicket. No action is required, just show up on the night with your existing ticket to gain entry.
Ticketholders will be contacted directly via their show's authorised ticketing agency regarding these date changes; steps will be provided should the new February 2022 dates not suit.