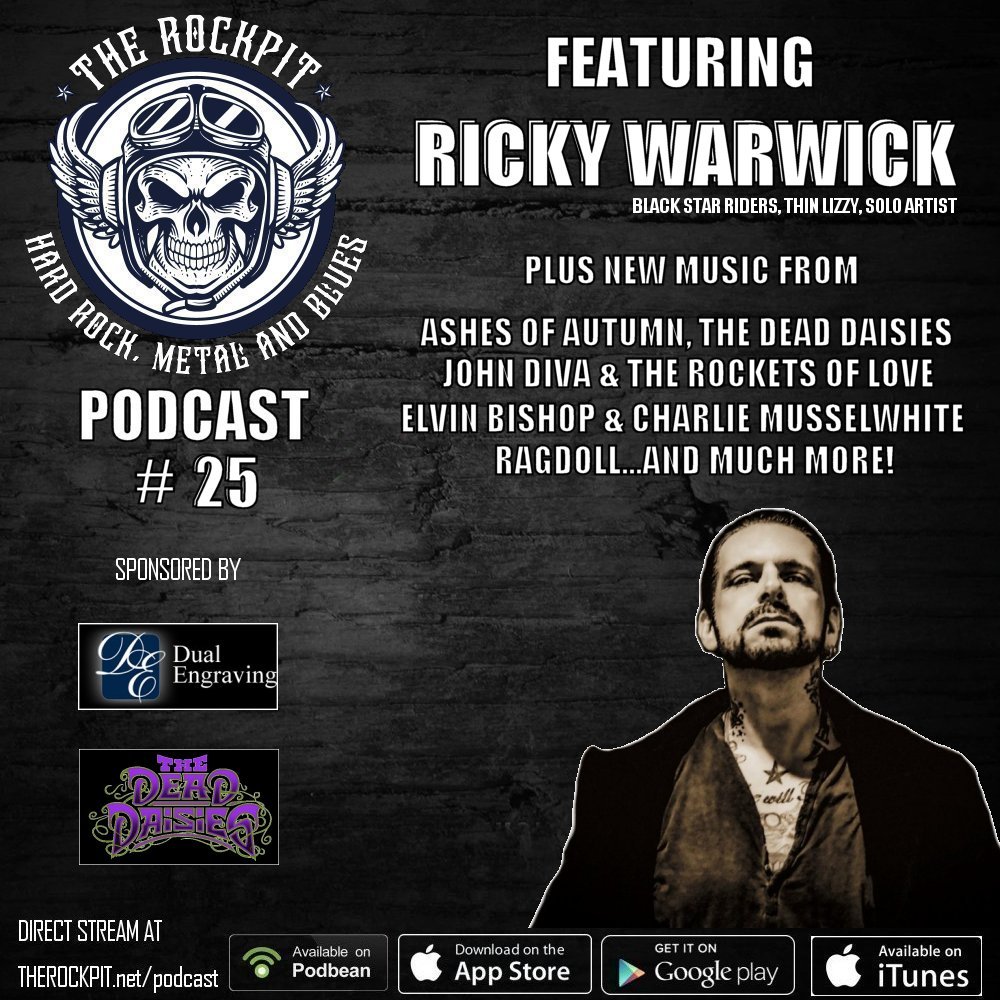 Episode 25 of The Rockpit Podcast – sponsored by Dual Engraving and The Dead Daises (New single Holy Ground out now!)
Featuring an interview with Ricky Warwick of Black Star Riders and Thin Lizzy on his new solo record. Plus chat segments the Local Scene, News From The Blues and Best Albums of 2020.

Launching new episodes every month, The Rockpit Podcast is hosted by the team at The Rockpit and features all new music and discussions from the world of hard rock, metal and blues along with interviews and exclusive segments through out the show.

Each episode is split into 2 main segments – The first hour represents the hard rock and blues and the second hour showcases the heavier side of music. This months episode contains part 1 only. The podcast is available to listen by direct stream below, through iTunes or by the Podbean App available for free download via the Google Store and the Apple Store.
Download the app at the links below, install and then search for "The Rockpit". Subscribe to be notified for early access to each show every month! Hit the links below for streaming options.
TRACKLIST
Intro song: Warbirds – "Contain The Rage"
The Dead Daisies – Holy Ground
Ashes Of Autumn – Supanova
John Diva & The Rockets of Love – Bling Bling Marilyn
Edwin Bishop & Charlie Musselwhite – 100 Years Of Blues
Ragdoll – Follow The Leader