The Psychedelic Furs Debut Their Artistic Video for Desolate Track 'Wrong Train'
Post-Punk legends The Psychedelic Furs have shared the music video for 'Wrong Train', a song featured the band's eighth studio album Made of Rain, their first in nearly 30 years, one of our choices for best records of 2020.
'Wrong Train' is the fifth song culled from Made of Rain, following "Come All Ye Faithful", "No-One", "Don't Believe", and "You'll Be Mine".
Award-winning artist, photographer, and filmmaker Hans Neleman directed the music video for the deeply sorrowful "Wrong Train", filming Richard Butler in stark black and white, while the Furs frontman paints his face abstractly as interspersed shots of an assortment of desolate imagery flash by on the screen.
On creating the video Neleman explains:
"'Wrong Train' explores the theme of a disintegrating relationship and the idea was to deliver something rooted in a more abstract realm rather than illustrating the lyrics literally. I photographed and filmed Richard while painting his face as if he were delivering an art performance."
Watch the video below:
Meanwhile, The Psychedelic Furs are set to perfrom seven rescheduled concerts across the UK in September and October in support of Made of Rain. Tickets are available to buy here.
Made of Rain is out now. Find the album here.
Psychedelic Furs Live Dates:
SEPTEMBER
Monday 27 – Bristol O2 Academy
Tuesday 28 – Nottingham Rock City
Wednesday 29 – Glasgow SWG3
OCTOBER
Friday 1 – Manchester Academy 2
Saturday 2 – Liverpool Academy
Sunday 3 – London Royal Albert Hall
Tuesday 5 – Cambridge Junction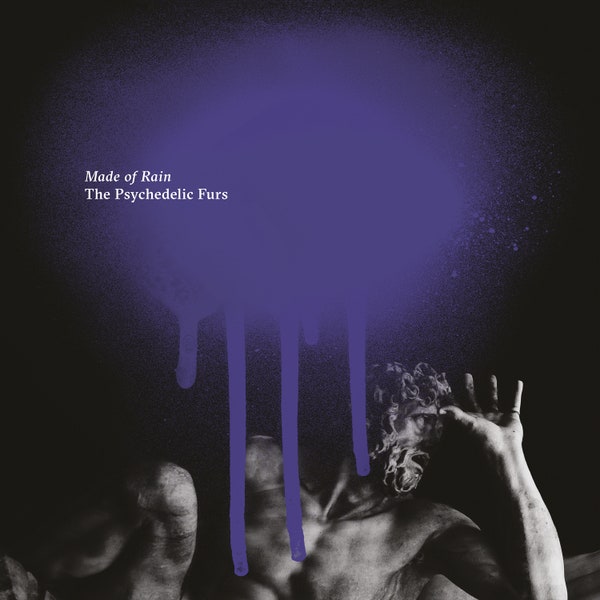 The post The Psychedelic Furs Debut Their Artistic Video for Desolate Track 'Wrong Train' appeared first on Post-Punk.com.