The Party Line Club and the Tracer Club in Fort Worth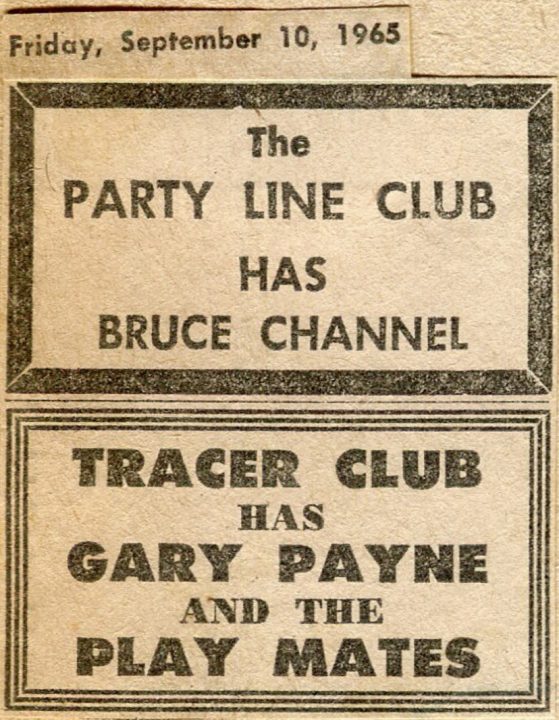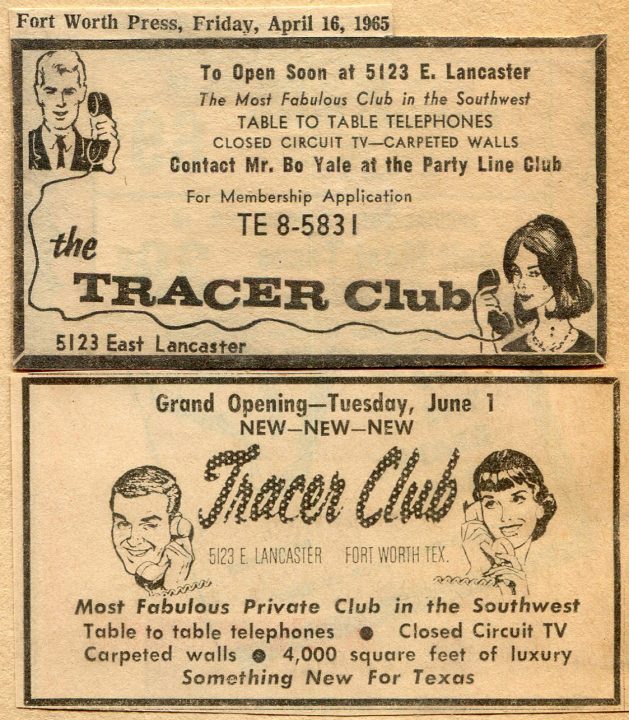 Bo Yale, Garland Halcomb and Junior Allred ran the Party Line Club in Fort Worth, TX. The Motovators auditioned at the Party Line Club on July 1, 1965, but may not have received any bookings.
I don't know the Party Line Club's address, but the same owners opened another night club, the Tracer Club, located at 5123 E Lancaster Ave in Fort Worth, TX.
The Tracer Club opened on June 1, 1965, advertising "Table to table telephones • Closed Circuit TV • Carpeted walls • 4,000 square feet of luxury – Something New For Texas".
Gary Payne and the Play Mates appeared at the Tracer Club on September 10, 1965. The Rondels appeared there in April and May, 1967.
If anyone has more info on these night spots, please contact me.
Thank you to Wm. Lewis Wms. and Andellyn Purvis-Hungerford for sharing this material.