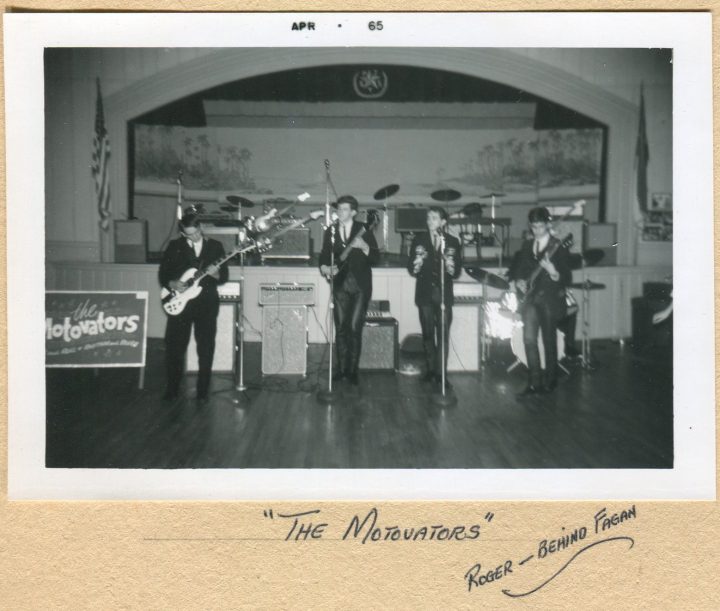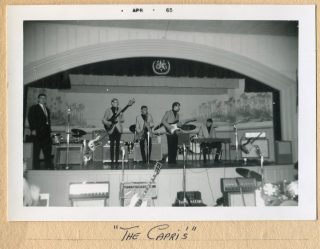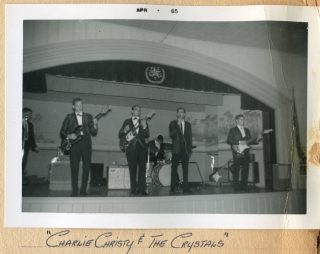 The National Hall SPJST is located at 3316 Roberts Cut Off Rd, Fort Worth, Texas. It still exists. The Motovators played three shows here. Photos were taken at the first two shows.
April 2, 1965 – Battle-of-the-Bands with three groups I am not familiar with: the Capris, the United Sounds, and Charlie Christy & the Crystals. Emcees were Bob Allen and Bill Warren of KXOL. Lineup at this show was

June 18, 1965 – Battle-of-the-Bands. The Motovators debuted their new stage suits. The lineup at this point was Terry Lee Hungerford, Roger Young, Mike Langston, Phil Reece on guitar, and keyboardist Jimmy Smith (or possibly Jerry Smith).
July 2, 1965 – with DJ Bill Warren for 25% of door
Thank you to Wm. Lewis Wms. and Andellyn Purvis-Hungerford for sharing Terry's photos and band history.