The Motovators at Jolly Time Skating Rink, Fort Worth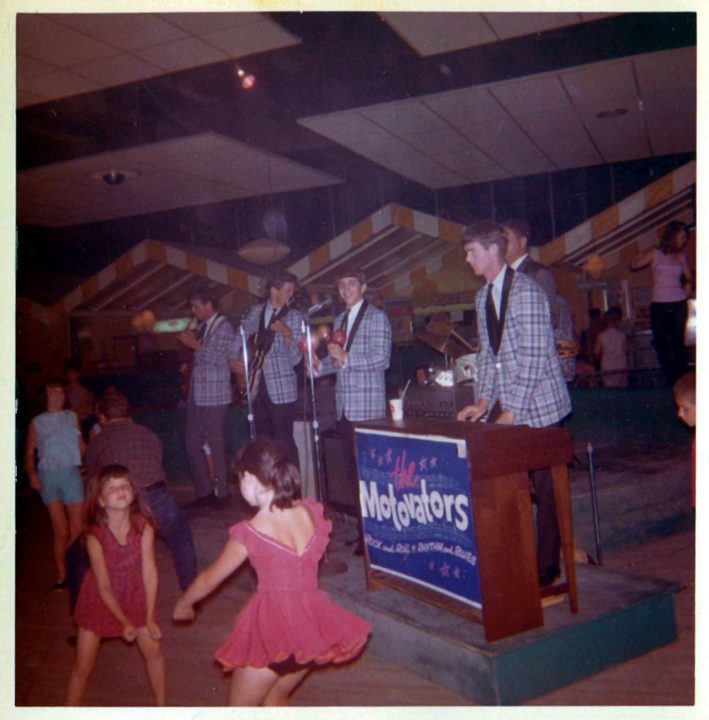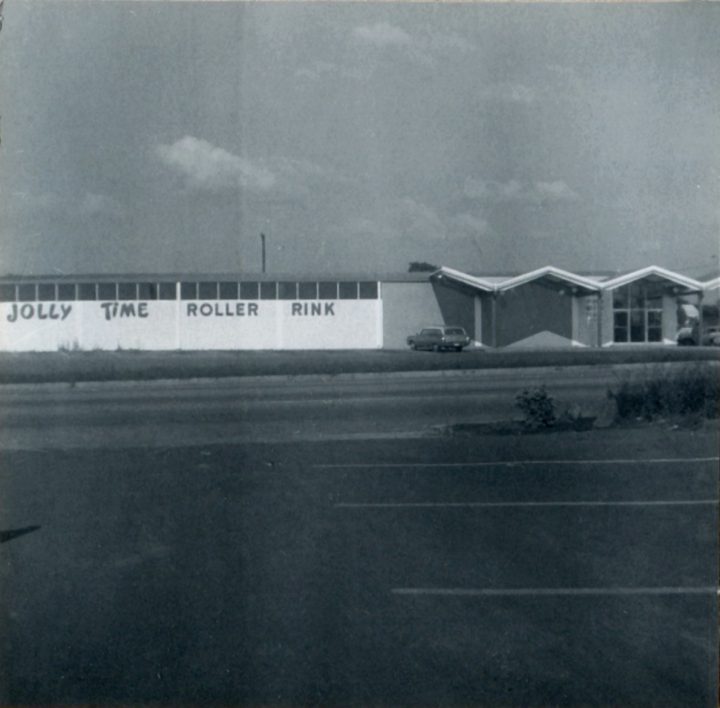 The Motovators formed in the spring of 1964 in Haltom City, just northeast of Fort Worth, Texas. The original lineup was:
Terry Hungerford – vocals and bass
Roger Young – drums
Terry Fagan – lead and rhythm guitar
Jimmy Nobles – rhythm guitar
At least six other musicians would be in the group before their breakup in August of 1965:
Jimmy Moore – guitar
Mike Langston – vocals and maracas
Dale Morgan – lead guitar
David Morris – lead guitar
Phil Reece – guitar
Jerry (surname?) – keyboards
The Motovators recorded two songs in March, 1965, but only two demo acetates were made and the record was never released. I will have a detailed story on the Motovators in a future article, but first I would like to discuss certain venues they appeared at regularly.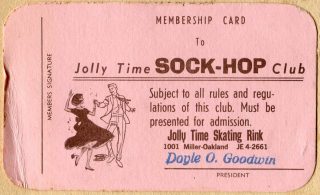 The Jolly Time Skating Rink was located at 1001 Miller on the east side of Fort Worth. A scrapbook kept by Terry Hungerford's mother shows the Motovators would play at the rink at least nine times between February 27 and July 31, 1965.
The Barons, Kenny & the Kasuals, and the Coachmen appeared with the Motovators on certain dates. Other than her scrapbook, I can find almost no documentation of other shows at the rink. Jim Jones and the Chauntays also played there according to an interview Jim Jones did with 60sgaragebands.com.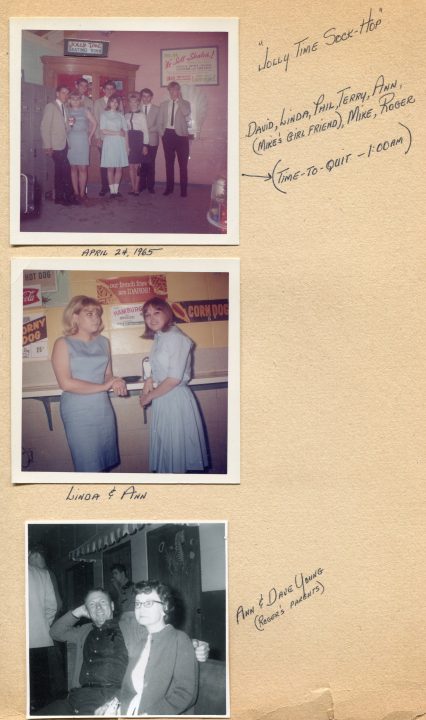 February 20, 1965 the Motovators auditioned with KXOL DJ Bob Allen and rink manager Doyle Goodwin
February 27, 1965 – First Motovators show at the Jolly Time Skating Rink, with the Barons
March 13, 1965 – with the Kasuals. The Motovators played an original by Terry Hungerford, "She's Gone" that they had recorded earlier that month. This was Phil Reece's last show with band, the following Monday he announced his departure to Bobby Crown's band.
April 24, 1965 – "one band, 10 to 12, $8 per man"
May 15, 1965 – with the Coachmen ("one of the Coachmen played as 5th member of Motovators")
May 29, 1965
June 26, 1965 – after the show Terry, Roger and Donnie left to Villa Acuna, Mexico at 4:15 AM, returning home later than they expected on Monday causing some trouble on what was Terry's 18th birthday.
July 9, 1965
July 17, 1965
July 31, 1965 – last Motovators show at the Jolly Time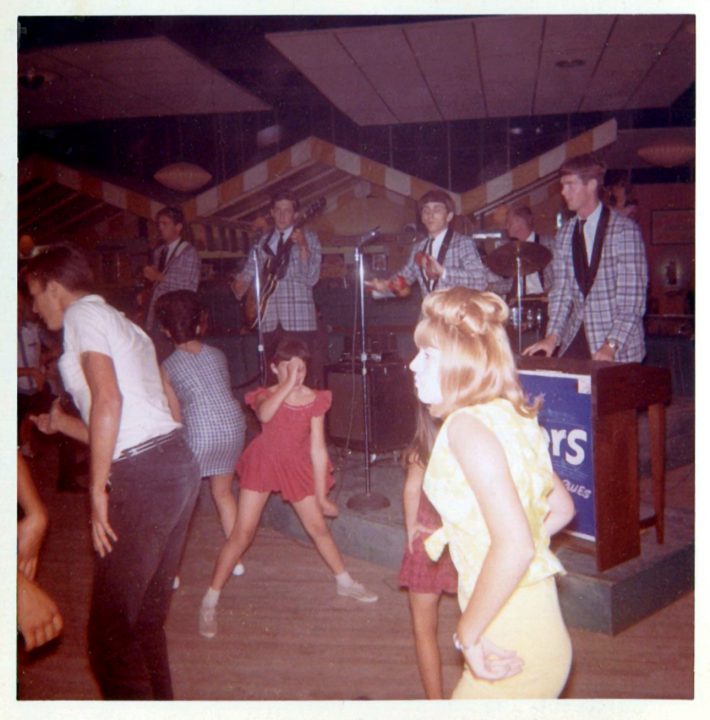 Terry Lee Hungerford would join Jerry Williams & the Epics in 1966. Starting in the 1970s he would be part of several bands including Ripe Chops, the Freedom Band, the Other Brothers Band, No Respect, Road Crew, and the Terry Hungerford Blues Band. He worked for Pacific Bell and even opened his own BBQ restaurant, Hungerford's Finest in Watsonville.
Terry passed away on February 20, 2019.
Thank you to Wm. Lewis Wms. and Andellyn Purvis-Hungerford for sharing Terry's photos and band history.