On November 18th, 1986 The Mission released their debut album God's Own Medicine. The band had formed following the dissolution of the original lineup of The Sisters of Mercy, with guitarist Wayne Hussey taking with him bassist Craig Adams to form the new band with Hussey on vocals.
The new band, initially called The Sisterhood, also enlisted Red Lorry Yellow Lorry's Mick Brown, in lieu of a drum machine like Dr. Avalance, and keyboardist Simon Hinkler, rounding out a four-piece.

Following their live debut as The Sisterhood, on January 20th, 1986, there was some controversy as TSOM frontman Andrew Eldritch released a single as The Sisterhood while the band on tour with The Cult, necessitating a name change.
The Mission, now under their new name, would then released their debut EP I (Serpents Kiss), quickly following it up with II (Like a Hurricane/Garden of Delight), during the summer, before releasing their full-length debut album during the autumn.
Three singles were released from the record:
"Stay With Me"
"Wasteland"
"Severina"

1. "Wasteland"
2. "Bridges Burning"
3. "Garden of Delight (Hereafter)"
4. "Stay With Me"
5. "Blood Brother"
6. "Let Sleeping Dogs Die"
7. "Sacrilege"
8. "Dance on Glass"
9. "And the Dance Goes On"
10. "Severina"
11. "Love Me to Death"
12. "Island in a Stream"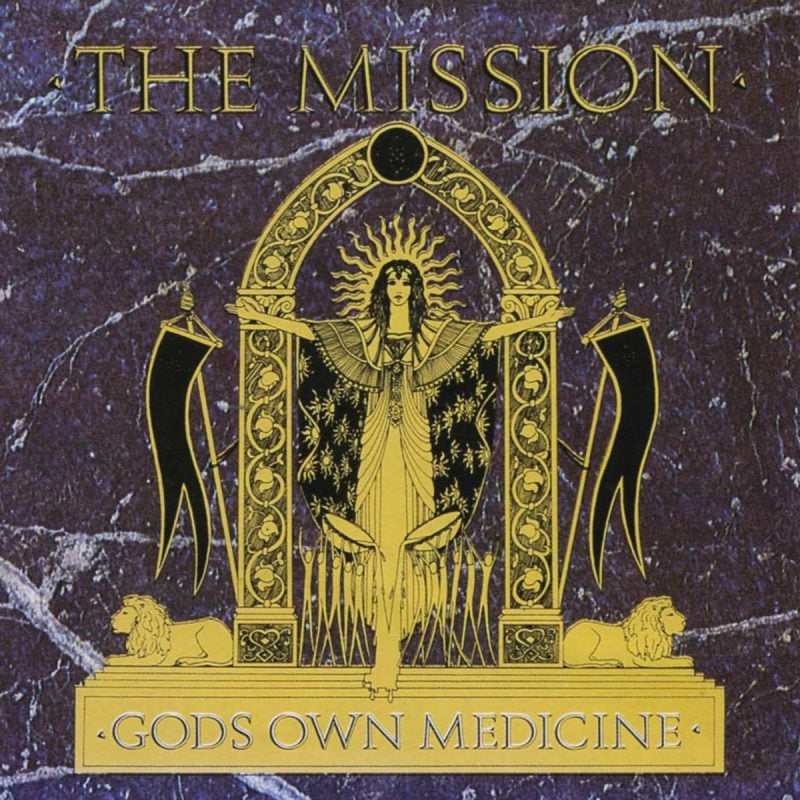 The post The Mission | God's Own Medicine appeared first on Post-Punk.com.