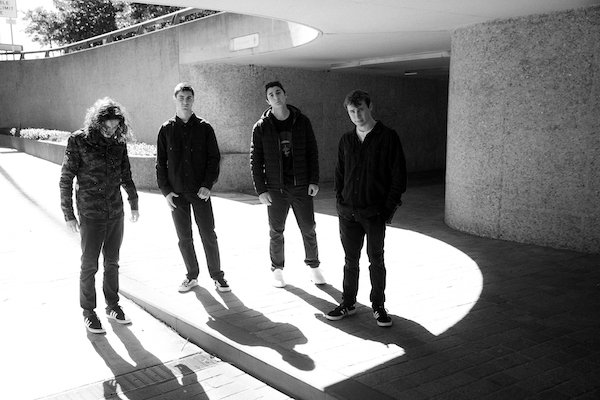 The Kids are now embarking on their first (legally-aged) headline national tour in celebration of their last single 'Go Back To Canberra'. The three shows are ones not to be missed, thrown at some of Australia's best venues with some of Australia's best up and coming punk bands.
On the 18th of June they are kicking things off in their hometown Sydney at Newtown's The Vanguard with heavyweights Power Drill, alongside Sun Creeps and Stupid Baby. Their next show heads down the Aussie coast to Wollongong as they play La La La's on the 23rd of June, with local hooligans Sheryl Shiraz and Major Arcana. Ending their tour off in July in Canberra's famous The Basement, playing their first Canberra show with legendary local acts Charlotte and The Harlots, Enfants and Yoko Oh No.
The Kids may now be of age, but this show won't hold back from the nuisances taking over Australia on their "Worst F***ing Tour Ever"!

The Kids are a gritty hardcore punk band from Sydney, Australia. Starting out only when they were 13, almost a decade later they find themselves all of legal age and have created a legacy that has left their mark in the industry.
The Kids have created a reputation for their intense music and completely aggressive and chaotic live shows, earning their title as one of Australia's best underground punk bands. Although they have created a notable following, the band's main message to everybody in their way is: they don't give a f***!
They have toured across Australia multiple times, including notable supports for artists such as Billy Idol, Guttermouth, T.S.O.L., The Delta Riggs, Skid Row, and many more. They have proven themselves to be one of the last authentic Australian punk rock bands on the damn island.