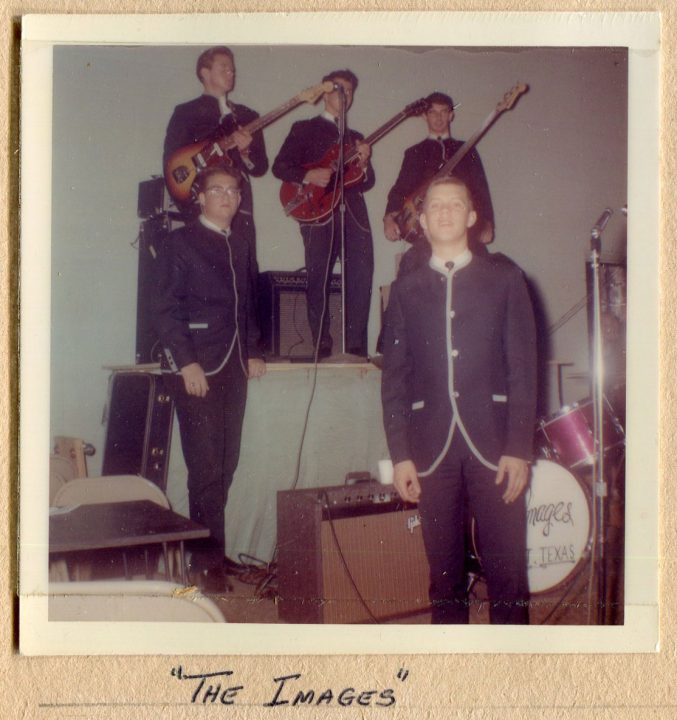 The Images played often around the Fort Worth, Texas region, including shows at Panther Hall and Holiday Skating Rink with the Motovators.
They released one excellent single on Music Mill 404, "My Kinda Woman" / "A Swingin' Summer", both by T. Martin and G. Carter, publishing by Levelland BMI.
I don't have much info on the group, other than those two names T. Martin and G. Carter. Their drum head has a location, a short word ending in "t" – Hurst, TX maybe?

The Images came in third place out of 11 bands, at the July 25, 1965, Panther-a-Go-Go "Battle-of-the-Rock N Roll Bands".
Thanks to the meticulous scrapbook kept by the mother of Motovators bassist Terry Hungerford, I can present the photo of the group and their set list from the July 25 battle-of-the-bands.
Thank you to Wm. Lewis Wms. and Andellyn Purvis-Hungerford for sharing this material.