The Deuces Wild from Amarillo "Come Easy Go"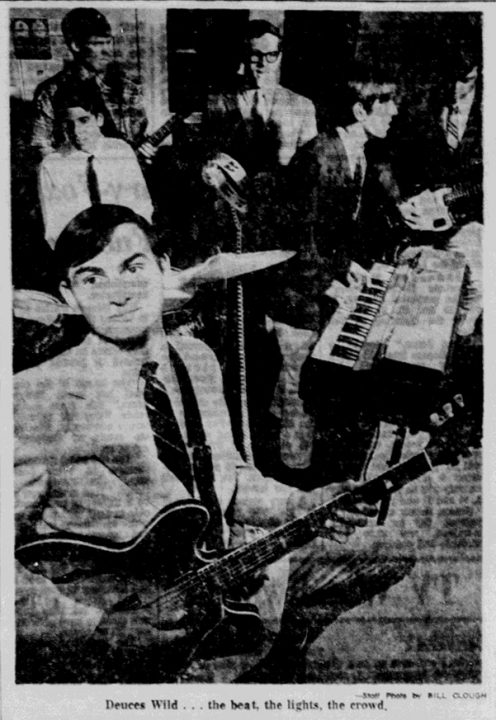 The Deuces Wild formed in high school in Amarillo, Texas in 1965. They continued at least through 1967 and cut one 45 on their own Deuce Records label, "Hey Little One" / "Come Easy Go".
Members were:
Mark Fenlaw – lead vocals
Freddy Johnson – bass and vocals
Donnie Rae – lead guitar
Mark Hart – rhythm guitar
Tommy Pena – organ
Bill Hegedus – drums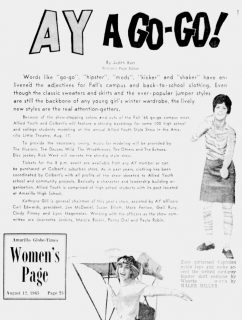 First mention I can find for the band comes from August 12, 1965, announcing their participation in the Allied Youth's AY a Go Go at the Amarillo Little Theatre, along with the Illusions, the Windthieves, the Others and the Echoes. I haven't heard of these other bands.
The group's ages ranged from 16 to 20 at the time of their 45 release. "Hey Little One" is the Dorsey Burnette song. Freddy Johnson wrote and sang the B-side, "Come Easy Go". The songs were recorded at Larry Cox Studio on N.E. 24th Street, formerly Ray Ruff's Checkmate Studio.

On May 28, 1967, the Amarillo Sunday News-Globe ran a feature on the band by Gloria Denko:
Rock 'n' Roll Band Cuts First Record
The Deuces Wild started about 2 1/2 years ago …

This week the group joined the ranks of performers on record. Their first release, "Hey, Little One," on Era, with Mark Hart on the vocal, was produced and reocrded by Larry Cox Recorders, 3412 NE 24th, and hit the airways at KGNC, KPUR, KIXZ and other Panhandle radio stations.

"Come, Easy Go" on the flip side, with Freddie Johnson on the vocal, is an original by Johnson. He wrote the ballad, his first, about two years ago and since has written about 15 others. Johnson said about a third of his songs are ballads and the rest are rock 'n' roll.

The Deuces Wild count their appearance following Paul Revere and the Raiders at an all-city dance last fall as the high point of their career to date…

Bobby Harper, the buyer at Cooper & Melin, has been their manager for the past year …

They have performed … at Amarillo Air Force Base, for groups in Hereford, Spearman, Dumas and Vega, as well as in Amarillo.
The Dueces Wild had a stage show that included black light, a siren-whistle, flashing lights in time with music and a strobe.
This Amarillo group should not be confused with the Deuces Wild from Houston.