The Coachmen from Memphis, Tennessee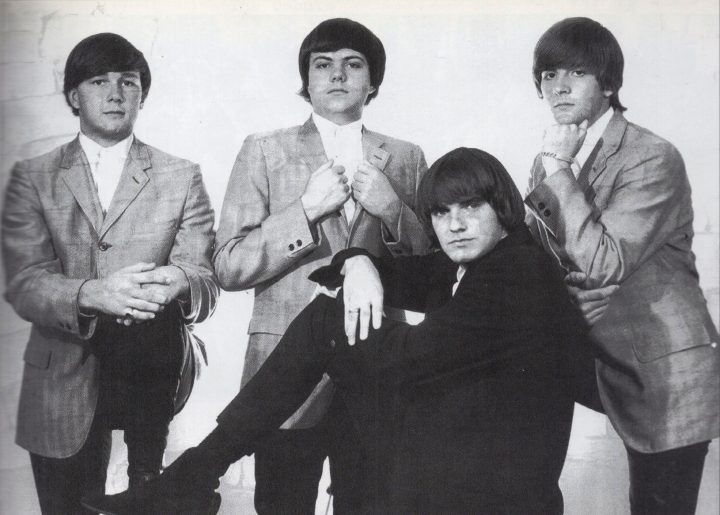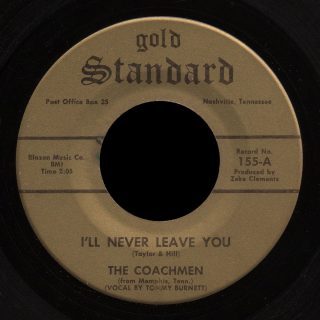 The Coachmen are not well-remembered now, but were a significant band in Memphis in 1965. They played at the premier of Help at the Loews Palace Theatre with the WMPS Good Guys. They had one single on Gold Standard 155, "I'll Never Leave You" / "Possibility".
Members were:
Tommy Burnett – vocals
Sam Brough
Glen Cammack
Rick Allen
"I'll Never Leave You" is good upbeat pop. Copyright registration from August, 1965 shows Larry Hill and Rusty Taylor (as Roland Parker Taylor) as co-writers. Rusty Taylor was vocalist with the Yo-Yo's (the Swingin' Yo-Yo's) and later had two solo singles on the M.O.C. label. The Coachmen single preceded the Yo-Yo's singles on Goldwax.
"Possibility" is a Stan Vincent composition which had been done by the Crowns on Old Town Records in 1964.
Gold Standard owner Zeke Clements produced, and the labels credit "The Coachmen (from Memphis, Tenn)" and "vocal by Tommy Burnett".
Rusty Taylor and Larry Hill registered another composition "I Know", in October, 1965, also with Blazon Music.