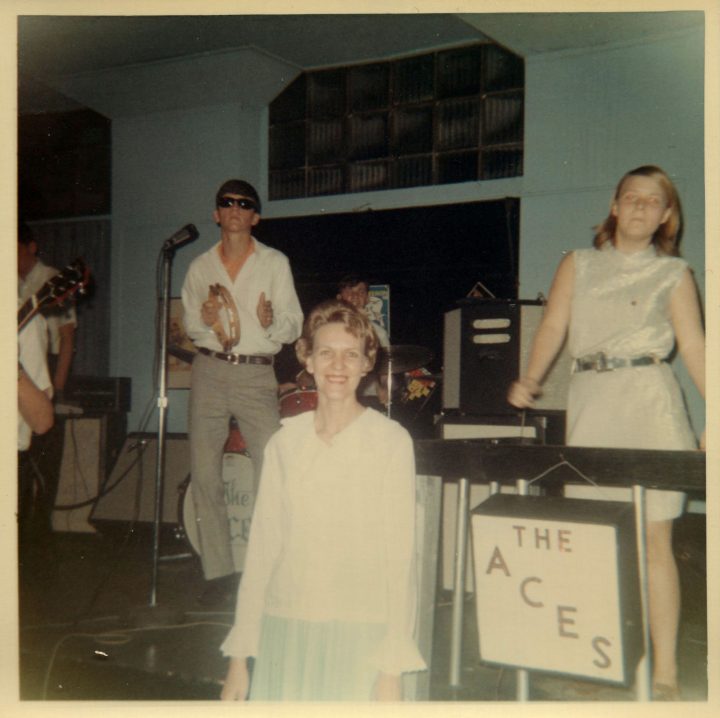 I found five color snapshots of the Aces from Salisbury, North Carolina, as well as a news clipping from Statesville. Introducing the Aces Combo is one of the better LPs on the Justice label of Winston, North Carolina, or at least, one of the more consistent.
Salisbury is located about 40 miles southwest of Winston-Salem, on the way to Charlotte. Members included:
Tim Ervin – lead guitar, vocals
Johnny Yarbrough – rhythm guitar, vocals
Johnny Nance – rhythm guitar
Michael Earnhardt – bass, vocals, tambourine
Howard Caywood – drums and management

In the color photos the band has a keyboard player, who is not listed in the album credits. Some other personnel may also be different.
The go-go dancers in waist-high cages is a nice touch as are the signs reading The Aces.