Synth-punk Artist Rex Pistols Debuts her Mournful video for "White Gold"
Synth-punk artist Rex Pistols tugs at our heartstrings through the exquisite beauty of sorrow. Her stunning new single, a shimmering dirge called White Gold, comes off her sophomore album What Love Is (MYRKFÆLNI) , is out today. It is a haunting farewell to the spirit as it leaves the corporeal form behind.
White Gold, with its ethereal Lynchian/Julee Cruise aura, was written as a tribute to the memory of Rex Pistols' grandmother, Mary Lois Beckett. The accompanying video, directed by Deanwallflower, was created as an homage to Siouxsie & the Banshees' The Last Beat of My Heart. The video is a simple one-take, slowly panning from Rex's eyes outward – the lyrics lingering in the air like the last glimpse of the recently departed.
"This album started as a feeling that came to me like a bolt from the blue, the night I learned that my grandmother was dying," says Rex Pistols. "I was halfway across the world from her, at a festival in the remote Swedish countryside, unable to leave, and unable to do anything even if I could. It was the summer, I was in the middle of nowhere, and I walked into a field, sat down and looked into the night sky and wept."
Rex Pistols explains that she hadn't written any music for some time before the death of her grandmother, but it proved to be a profound epiphany. "This moment brought on all the sounds, textures, and feelings that would shape this album like some kind of revelation. It still feels odd to explain it that way, but it really feels like it was handed to me like a gift. This song is sort of like the cloth ribbon unraveling as I open up the parcel."
The song is minimal, slow and repeating, with the echoing song-in-the-round elements of a Gregorian chant, but remains grand and bright despite the melancholy. The process became a way for Rex to manage her grief and release her sadness. The balance places the emphasis on being uplifting; although the mood is funereal and grief-stricken, she captures the sense of gratitude and the beauty of acceptance.
"I live in a country where there is no darkness in the summer nights, so being able to see the stars shine down on me at that point made me feel connected to her. I have always felt an underlying pang of guilt for moving so far away from her and not being around enough in the final years of her life, but she always wanted me to go far and live out adventures and dreams in a way she was never able to."
Watch the video below:
Born in Montreal and based in Iceland since 2009, Rex Pistols started in 2016 as a radical need for self-reclamation, rediscovery, and extreme vulnerability.
The album, What Love Is, is available digitally and on a glittery cassette, limited to 150 copies.  Rex Pistols' honest and vulnerable lyrics with her powerful voice touch the people in the darkest corners of the hall and the people dancing in the chandelier ballroom. Ultimately, What Love Is explores the concept of love in all its forms outside of romance.
"The album was conceptualised, written and recorded over the course of months where love was all I could think of," she says. "I found it and I lost it over and over. People I've loved my entire life died, people I'd recently fallen in love with broke my heart, people I barely knew ignited flames of desire inside me, my deepest friendships prevailed as the most important love relationships I have. By bringing this inner world outward on this album, it has reshaped and clarified my reality and deepened my understanding of what I need, what I have, what I've lost and what I really want."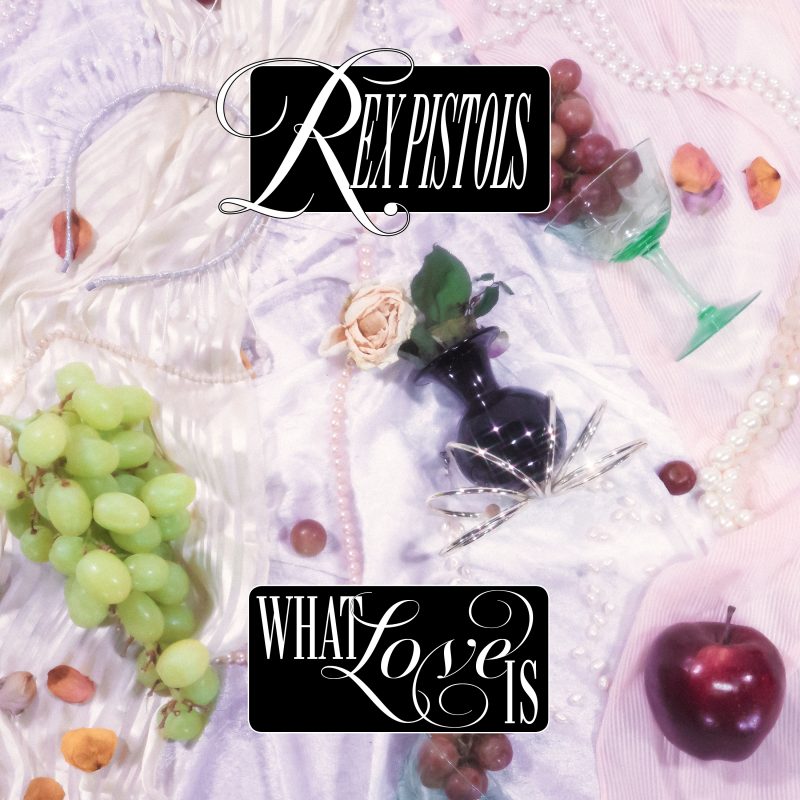 The post Synth-punk Artist Rex Pistols Debuts her Mournful video for "White Gold" appeared first on Post-Punk.com.