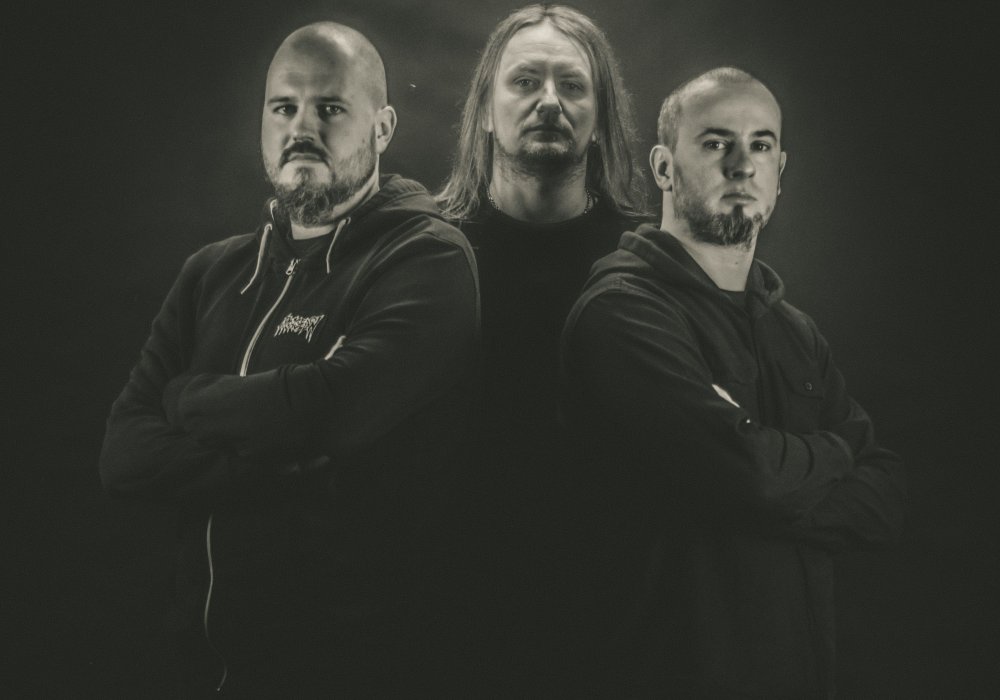 Polish death/black metallers Sarmat have released their debut album RS-28 and a lyric video. RS-28 Sarmat is a Russian super-heavy ballistic missile (known also as SATAN 2), the weapon of ultimate destruction.
RS-28 consists of eight songs lasting 33.5 minutes. These songs are a furious and aggressive mixture of death metal and black metal. The album is available in physical format (CD) and as digital on the band's profile on Bandcamp. To spread the nuclear apocalypse more effectively the band has released the lyric video to the title song from their debut album. The band states about the song: "Welcome to The Cold War II!"
Sarmat was formed in 2018 by two guitarists: Daniel Szymanowicz (ex-Calm Hatchery, ex-Aggressor, ex-Extremis Necrosis) and Krzysztof Kopczeński (ex-Spirit Crusher, ex-Carnes). After forming the band, Daniel and Krysztof wrote the album in a short time period. To prepare recording, they invited Krzysztof Klingbein, the session drummer (known from Deathspawn and many session recordings for a number of bands).

The recording process lasted until the spring of 2020 year, when Łukasz Kobusiński (ex-Mortis Dei, ex-Puki 'Mahlu) joined Sarmat, recording vocal parts to the lyrics. These vocal parts were recorded at Invent Sound Studio in Bydgoszcz, Poland by Szymon "Sigmar" Grodzki in summer 2020. Arkadiusz "Malta" Malczewski (Santa Studio in Warsaw, Poland) mixed and mastered the album. After searching for a label, the band decided to reach best results by self-releasing the album. The premiere was on 19 March 2021 (digital version available on band profile on Bandcamp).
The band name concept is based on the weapon of ultimate destruction – the Russian super-heavy intercontinental ballistic missile RS-28 SARMAT (also known as SATAN 2). Band lyrical themes are destruction, military industry and human fears and obsessions. Sarmat's style is a mixture of death and black metal having dynamic character with a lot of fast parts, aggressive yet understandable vocal and compositions diversity.
Digital, CD & merchandise available via there band's Bandcamp page.  The CD is also available here."