Pacific Northwest rockers Dust Mice release the video for their new single Choom Wagon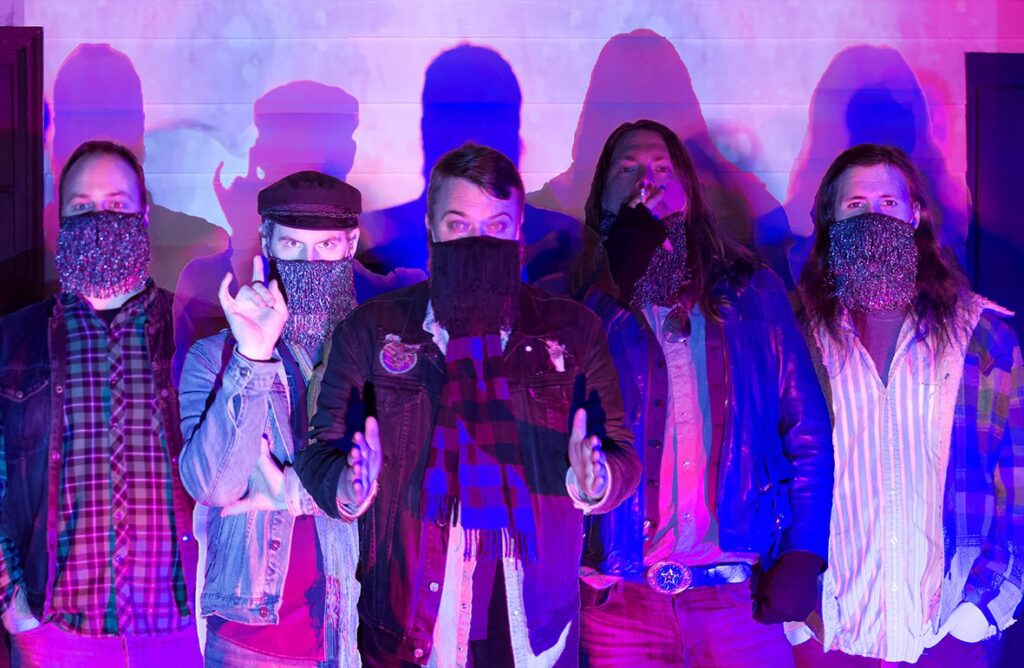 Choom Wagon is the new single and video from Seattle based psych rock ensemble Dust Mice. The track is taken from their forthcoming full-length album Earth III which is set for release on the 16th April 2021.
Analog synths, distorted saxophone and raw guitar combine with a driving rhythm section to deliver spaced out garage rock with influences from New Wave Sci-Fi, post-punk, and classic metal. Previous work includes 2 EPs and a digital single, which are all available (including bonus live tracks) on the Super Moon Fetus compilation.
"A pounding stoner stomp evoking a simpler time when a young President-to-be, Barry Obama, chugged green bottled beer, smoked joints out of turn, and mandated roof hits instead of drone strikes." Comments the band on the track.
Choom Wagon is available now on Bandcamp and all other digital platforms including  Spotify Deezer and Apple Music