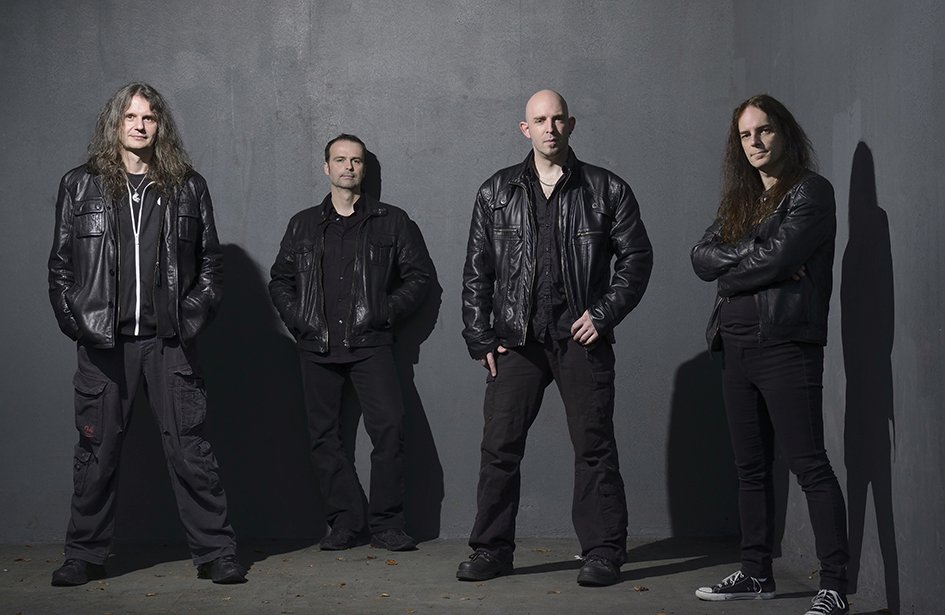 BLIND GUARDIAN reveal "Another Holy War" video, PRIMAL FEAR announce new single 'I Will Be Gone' featuring Tarja Turunen, THERION release new single & music video 'Die Wellen der Zeit' 
Today, BLIND GUARDIAN release the special 25th anniversary edition of their "Imaginations From The Other Side" album. This edition contains live recordings and other special versions of the BLIND GUARDIAN classics featured on the album. "A brilliant album celebrates its 25th anniversary and it is great to celebrate this in such a bombastic manner. Luckily we filmed our 2016 show in Oberhausen when we performed the entire album live. This is the perfect moment for us to present this masterpiece in so many different ways. An ideal resurrection of precious memories long gone, but not forgotten. This album is made for eternity… I hope. Enjoy", says vocalist Hansi Kürsch.
The band also reveal a new live clip for their song 'Another Holy War', that you can watch here.

Hansi Kürsch comments: "There are songs that carry albums and others that are seen more as a filler. At least that's the case for most bands, so they say. But there are always exceptions to the rule; one of which is BLIND GUARDIAN and "Imaginations From The Other Side" is the ultimate exception. It is all killer, no filler. The thing I can say about 'Another Holy War' can be said for all of the songs on the album, which is that the song is awesome. Period.
It's funny how during the recording of "Imaginations …", every band member underestimated the song in terms of its complexity – severely underestimated! We thought of 'Another Holy War' as a rather simple song, which was a typical error of judgement. At the same time, we thought of ourselves as flawless. That too was an error of judgement, at least in some parts. The price we had to pay for our juvenile arrogance was blisters on our hands, strained fingers and worn-out vocal cords. Still, we pulled it together in the end, and its thanks to Flemming Rasmussen you can't hear our issues in the final result. I'm repeating myself here, but 'Another Holy War' is awesome. Seriously. The song isn't only challenging because of its speed, and 25 years later not much has changed about that. But you grow with your challenges. Give us another 25 years and we'll master it just perfectly. I promise."
Get your copy of the "Imaginations From The Other Side – 25th anniversary edition" here: http://nblast.de/BG-Imaginations25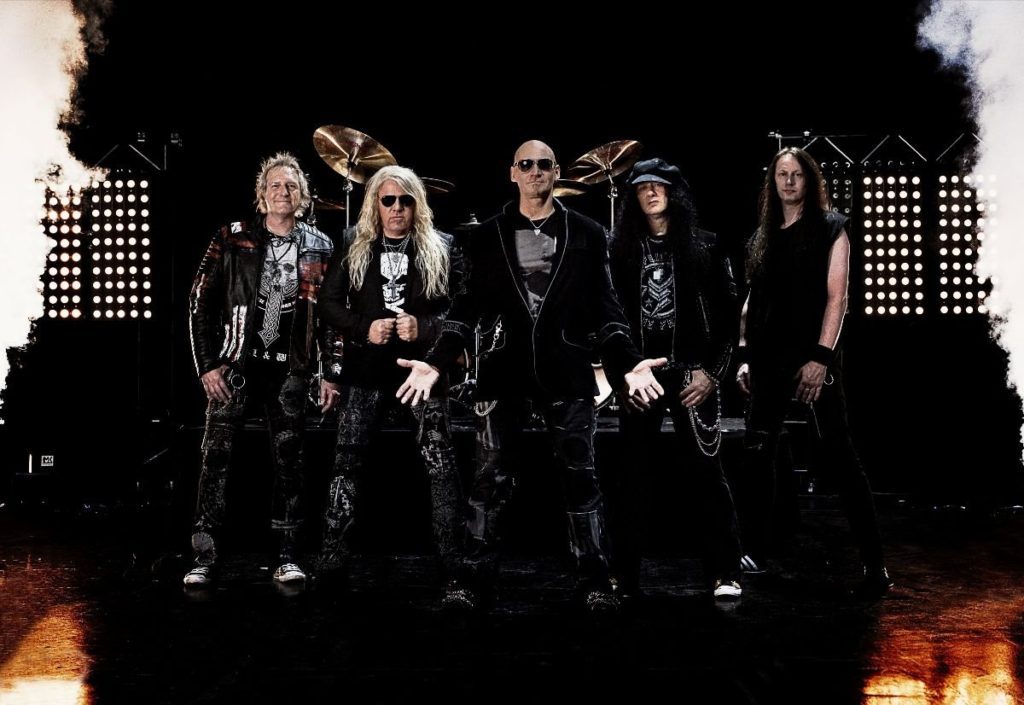 PRIMAL FEAR's ferocious new record "Metal Commando" has been an undisputed highlight of 2020. The German power metal band's 13th full length detonated in the midst of a raging pandemic, leaving no stone unturned in its path. The whole world got stuck in, achieving the 6 piece some of their highest chart positions in their 20+ year career, which included; a top ten in Switzerland (6), Germany (7), Japan (7), Finland (9) and Sweden (9) next to multiple high entries in countries such as Austria, Spain, France and the USA.
PRIMAL FEAR are Germany's metal band of the hour, again. Right now however, they want to show us something new, a different side to them – after releasing a string of heavy and hard-hitting singles from "Metal Commando", mastermind Mat Sinner and vocal force Ralf Scheepers have something extraordinary up their sleeves; a 5-track single, built around an exclusive new rendition of their achingly beautiful ballad 'I Will Be Gone', re-recorded with none other than Finnish metal diva extraordinaire, Tarja Turunen.
Today, the band kick off the pre-order for the single, which will be available as CD-Digipak, Picture-LP, Shape-Vinyl and Vinyl (different colours) and digitally on April 9th, 2021.
Pre-order 'I Will Be Gone' here in the format of your choice: http://nblast.de/PF-IWillBeGone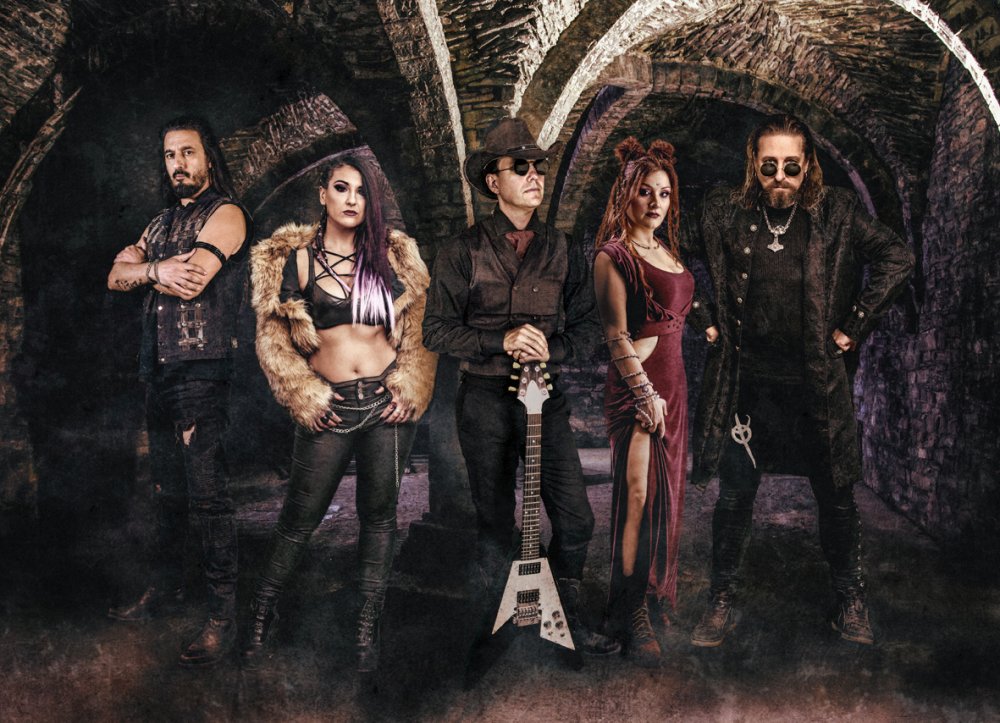 Sweden's Symphonic Metal pioneers THERION are proud to unveil "Die Wellen der Zeit", another single from their upcoming 17th studio album Leviathan, which drops on January 22nd, 2021, via NUCLEAR BLAST.
You can watch the epic music video for the new single "Die Wellen der Zeit" here.
Band leader Christofer Johnsson comments: "Once again we worked with Carlos Toro and Abyss Production in Chile. Carlos has done the previous 7 videos for us over the past 10 years and this may be the best one yet! The lyrics deal with the ancient Germanic worship of Nerthus and you will get some interpretations of the good old times in the clip."