Nuclear Blast News: Amorphis, Soilwork, Devil Sold His Soul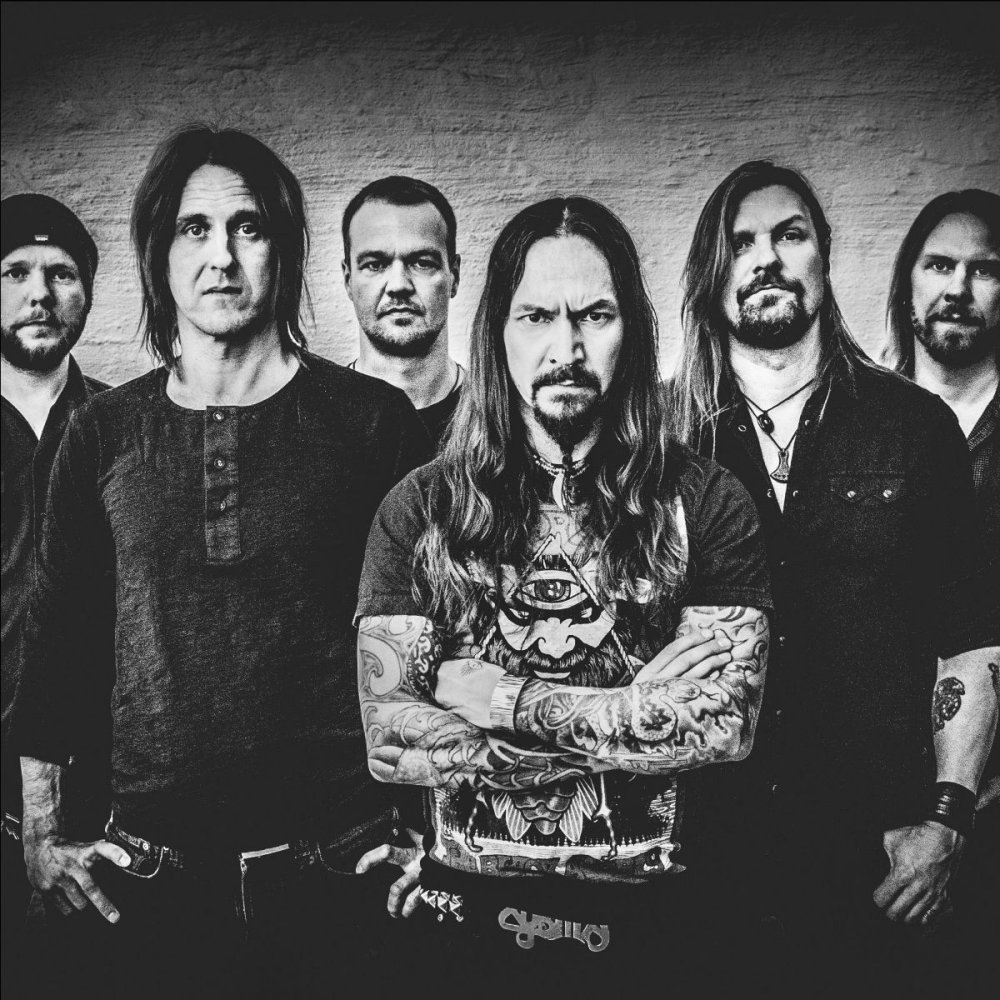 AMORPHIS release "Brothers & Sister" lyric video and shaped vinyl single, SOILWORK to release feature film for "A Whisp Of The Atlantic", DEVIL SOLD HIS SOUL reveal their new single "The Narcissist".

AMORPHIS releases their shaped vinyl single "Brother And Sister", limited to 666 copies via Nuclear Blast. The band have also revealed a new lyric video for the song 'Brother And Sister' that you can watch HERE.
Keyboard player Santeri Kallio comments: "Two great songs from the "Queen of Time" sessions on vinyl which is great. The atmospheric 'Brother and Sister' and majestic prog-driven 'As Mountains Crumble' were also good candidates for the "Queen of Time" album's final tracklist, but in the final run ended up as album bonus tracks to give a special edge to different releases. With this release it is great to see these songs get the attention they deserve."
---
Last December, 4th, Swedish melodic death metal legends SOILWORK shook the metal world in its foundations when the band released their new EP "A Whisp Of The Atlantic" – featuring the most daring and virtuous song of the band to date, the seventeen-minutes-title track that showcases the ingenuity and skills of SOILWORK in all their shades.
Today, SOILWORK announce the release of an epic feature film that presents "A Whisp Of The Atlantic" in its unity by linking the entire story line with new and small bits of music and brand new footage.
The video will premier on SOILWORK's Youtube channel on Wednesday, February, 3rd. Set your reminder here: https://youtu.be/vaJEtRtZCdk
---
After several years of silence, DEVIL SOLD HIS SOUL returned last December with a late 2020s music sensation: The UK based Ambient Post hardcore outfit announced their new album "Loss", out on April 9th – their first release under the wings of Nuclear Blast Records.
But the band has more up their sleeve and DEVIL SOLD HIS SOUL revealed the next piece of the colourful mosaic named "Loss".
Watch the video for "The Narcissist" here
The album will be available in various formats. Pre-order here: http://nblast.de/DSHS-Loss
Singer Paul Green states: 'The Narcissist' is our heaviest track on the new record. It was written about the negative and disruptive people we have in our lives from time to time. It's a middle finger to their unapologetic attitude and their inability to grasp reason or logic. It seems the world has spawned a lot of these types of people lately and this one's for them.
We started capturing elements for this track 3 years ago during our shows in Japan. Jonny our guitarist/producer, recorded the dissonant warning bells from the train station in Tateishi where we were staying. It's a really cool memory from our time out there and to have it on the track just adds something special for us, it takes us back to that time and place every listen.
We worked with the super talented Olli Appleyard on the music video for this track. Oli has an incredible imagination and some techniques and style that are completely unique to him, which we love. The main focus was to make the video aggressive, schizophrenic and imposing. 'Loss' is a diverse record with many facets, each of the singles we've chosen showcases another side of the album's sound. We hope those who are craving something on the heavier side find satisfaction in this track, there's something for everyone on this record and we're excited for you all to hear it on April 9th."