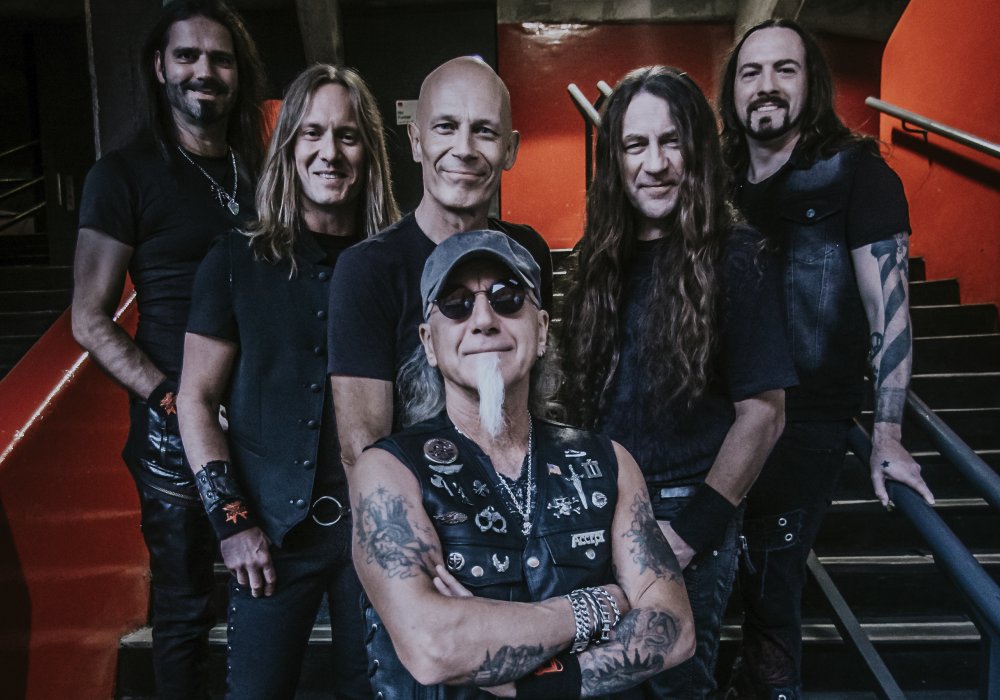 ACCEPT release new single 'Zombie Apocalypse', WHITE VOID release "This Apocalypse Is For You" single & video, ENFORCER reveal first single and video 'From Beyond'.
ACCEPT could have hardly chosen a more fitting title for their new upcoming masterpiece – "Too Mean To Die". First a virus interrupted the recording process of their 16th studio album back in spring 2020, and now the same rotten thing has caused the release to be postponed by two weeks, to 29.01.21.
However, ACCEPT will not be knocked down by these setbacks. As a consolation for fans and to shorten the waiting time for the complete album, the band will release a very special treat on Jan 15th: their third single 'Zombie Apocalypse'.

Hard-hitting melodies – a 5-minute classic ACCEPT treat: dynamic, unshakeable, mega loud!
There's no doubt about it: 'Zombie Apocalypse' makes you want MORE and provides a perfect taster of the new album.
The single contains a special hint about a widespread disease of our time – and rest assured it's not Corona…
Singer Mark Tornillo explains: "They're everywhere, they can't put them (mobile phones) down. They can't keep them charged; they can't take their eyes off the screen! It's a zombie apocalypse!"
Watch the visualizer for 'Zombie Apocalypse' here
---
Norwegian eclectic hard rock band WHITE VOID are proud to present This Apocalypse Is For You, the second single from their upcoming debut album, Anti, which is scheduled to be released on March 12th, 2021.
Like its predecessor this catchy uptempo tune is accompanied by a stylish music video, but now the imagery is a lot more surreal and symbol-laden.
Watch the music video for This Apocalypse Is For You
---
Swedish heavy metal commando ENFORCER proudly presents its second live album, "Live By Fire II", which will be released through Nuclear Blast Records on March 19th, 2021. Today, the band release a live video for the first single 'From Beyond'.
Olof Wikstrand comments: "'From Beyond' has since the release of that album almost become a live favorite both for the band and the audience – and of course this will be our first preview from our new concert video! Just watch the cross reaction on this video!"