Siblings Chad Fjerstad and Nicole Strandberg join forces to create a heartbreaking epitaph for their father, who passed away a few years ago. Harnessing the energy of the previous release, "Degeneration M", Bowl Cuts explores the full spectrum of loss and grief shared by the family after their father's long struggle with addiction. Their latest melancholic synth-pop effort, Blue Moon, Black Out, is a resigned conversation with departed spirit.
The poignant conversational duet between the brother and sister throughout the track has a strong New Wave ballad vibe, hearkening back to Human League, Roxette, and Til Tuesday. Instead of acting out a romantic situation, however, the siblings describe the tragic aftermath of their parents' soured "happily ever after."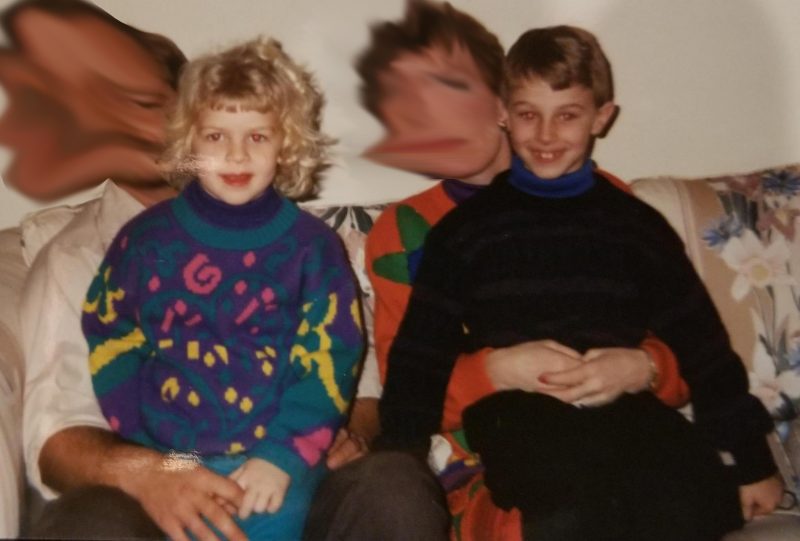 "Our father used to sing the 50's song Blue Moon to us a lot when we were little," says Fjerstad. "He was an alcoholic who seemingly gave up on life soon after my parents divorced in the mid 90's – a lot of the lyrics correlate with that."
Blue Moon, Black Out is considered to be the first proper Bowl Cuts single, written and recorded with his sister in their mom's basement in their hometown of Minneapolis. Fjerstad then brought in the talents of Jorge Elbrecht (Ariel Pink, Tamaryn, etc) and Josh Bonati (Drab Majesty, etc) for mixing and mastering the track. The cover art is by Brazilian artist, RubensLP.
What's next for Bowl Cuts? Fjerstad doesn't know when he'll be releasing any more tracks, but nevertheless has a lot of irons in the fire. "I will be focusing on a load of new More Ephemerol material next, and then a new Fjerstad EP."
Listen to the track premiere here. It will be available publicly on 2 January 2021.
Will things be any different
or will everything just stay the same
Before you were gone
you were sort of already gone
Before you were gone we knew you wanted to be
The moon stayed blue, it's true 
You wanted us to see
The TV static still scatters ubiquitously
Missing pieces now, it's still a legacy
There's a color inside your eyes
A ticket to our souls
An empty bottle's no prize
It used to fill the hole
A hero to youth remains adored for eternity 
The light you shined so bright, it's blinding
Even in the dark
'96 was the year that part of you disappeared
Never to return 
It's abysmal to think of what could have been
An opposite reality, an alternative end
And now the credits are rolling
and we won't let them stop
This is a spiritual mission
This is a critical verse
This is the necessary eulogy redeeming all deficiencies
You can black out the moon, but in our hearts it's blue
The moon is down, but it's up in our hearts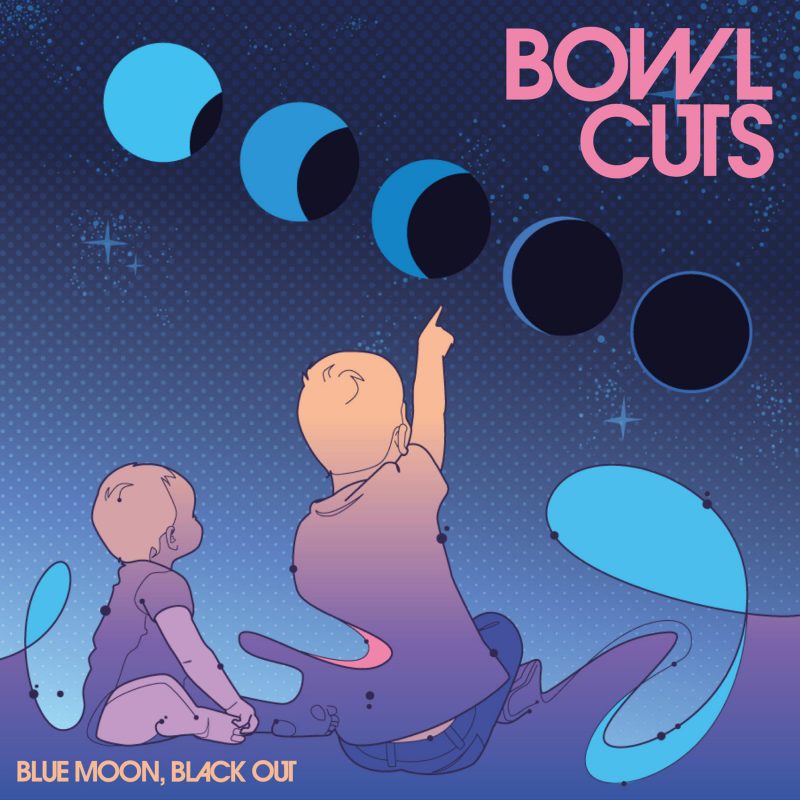 The post New Wave Project Bowl Cuts Pays Tribute to The Dearly Departed with "Blue Moon, Black Out" appeared first on Post-Punk.com.