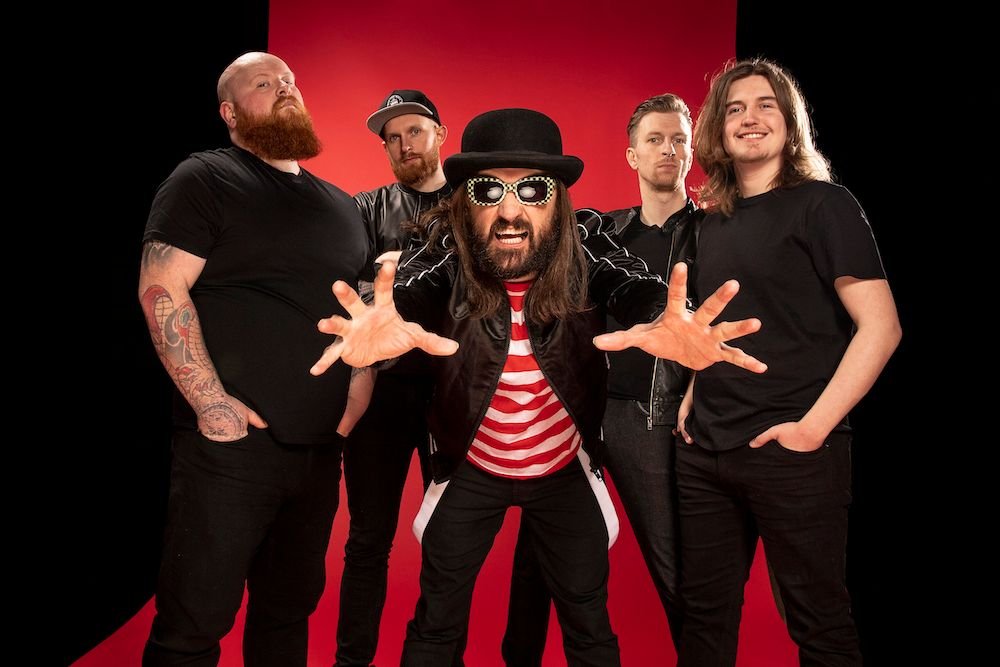 Hear Mason Hill, Phil Campbell and The Bastard Sons, The Dust Coda, Thundermother, and more join forces with Massive Wagons for a rousing new rendition of fan favourite track 'Tokyo'!
The bombastic Lancashire rockers have teamed up with a slew of familiar faces from the zeitgeist 'New Wave Of Classic Rock' movement! Featuring guest vocals from a number of artists included on the forthcoming double CD compilation album 'The New Wave Of Classic Rock – Volume 1', this is a joyous, comradery rendition of 'Tokyo' that fans of Massive Wagons and NWOCR will love!
"There is something truly heartwarming about a live audience singing back one of your songs to you at a show, it is always a moment, and it never gets old", says Massive Wagons frontman Baz Mills. "When I got to watch the New Wave Of Classic Rock remix of our track 'Tokyo' for the first time, and I saw all of the faces from the scene belting out our song, I genuinely had a bit of a moment. Not only is it a huge honour with all these awesome people singing it, but it just cements the solidarity between bands, fans and media that are driving this incredible scene!", enthuses Mills.

This collaborative new recording of 'Tokyo' features 27 New Wave Of Classic Rock volume 1 bands, including: Massive Wagons, Anchor Lane, Ashen Reach, Bastette, Black Water Conspiracy, Bootyard Bandits, Collateral, Daxxe and Roxane, Dig Lazarus, Doomsday Outlaw, Empyre, Hollowstar, Mason Hill, Massive, Revival Black, Shape Of Water, Skam, Sons Of Liberty, South Of Salem, Phil Campbell and The Bastard Sons, Takeaway Thieves, The Dust Coda, The Hot Damn!, The New Roses, These Wicked RIvers, Thundermother, Twister.
The premiere of 'Tokyo' (2021) precedes another BIG announcement that the New Wave of Classic Rock will present 'Webfest Volume One – Live!' on Saturday 19th June from 3pm (BST).
Featuring live sets and interviews from The Dust Coda, Skam, Collateral, Jack J Hutchinson, and Ashen Reach, the day will also be filled with pre-recorded live tracks from a number of artists appearing on 'The New Wave of Classic Rock – Volume One' compilation album; including Massive Wagons, Mason Hill, Bad Touch, Elles Bailey, Hollowstar, Dead Man's Whiskey, Blackwater Conspiracy, and many, many more.
'Webfest Volume One – Live!' will be available to watch live online: https://fb.me/e/1pIPKIEIL
'The New Wave Of Classic Rock – Volume 1' 2CD compilation album is available to pre-order now and will be officially released 23rd July 2021. Pre-order the album: www.nwocr.com