LIVE REVIEW: Perth Rocks Festival 2021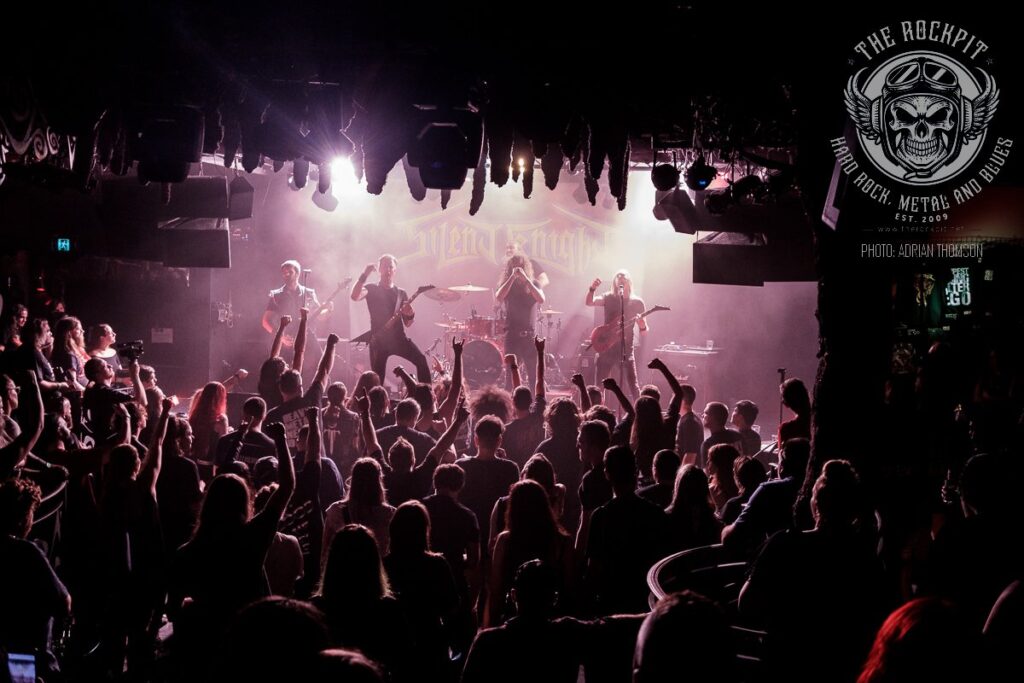 After a flirtation with lockdown in the lead in to the second installment of the Covid-delayed Perth Rocks Festival which might have set a few on edge, it was great to see that the rock fans of Perth hadn't forgotten how to rock, as this year's event sold out. 2021 saw more diversity, adding a touch of Metal and more to proceedings and it was a fresh mix that punters voted with their feet to see. 
After 2019's fifteen band, two stage extravaganza this year we got a new venue – Badlands Bar. This year also added more with sixteen bands shaking the stages and rocking out over the course of the day. It was another long day if you stayed from beginning to end, but it was worth the dedication, as each & every band showed why Perth can hold it's own against any interstate Rock Fest. Indeed there was so much talent on display (some players doing double or even triple duties) that punters were kept fully occupied aided by the great production and swift changeovers. 
And The Rockpit was there to see and document it all – interviewing all of the bands before or after they took the stage. Look out for that on our YouTube channel soon, and remember to sign up for our Podcasts whilst you're there!
Art Of Dysfunction kicked the day off on the second stage, found at the back corner of the venue which is normally reserved for merch sales and such and while it was a smaller area than stage 1, the vibe was cool with the crowd surrounding the band in a fairly intimate way. The bluesy southern tones of the bands sound was on point, some mighty grooves and some rockin' licks roaring through the speakers to get the crowd warmed up.
Thirty minutes later, all eyes and bodies move to main stage 1 for Crimea, kicking things off in alt rock fashion for this side of the room. The dancey grooves of Crimea was energetic and lively and a great way to continue the long day ahead. The Shakeys brought a bit of punk rock sensibility over on stage 2 with singer Claire hitting the floor and getting amongst the crowd who were clearly loving the intimacy of stage 2. For something a bit more heavy metal, Diamond Sky on stage 1 brought some majestic power and tremendous chorus lines that were clearly meant to be stuck in your head for weeks.
Getting more on the weird and fantastic side of rock, Variation Of A Theory were one of the early surprises of the day with their eclectic mix of metal, prog and rock n' roll. This 2 piece were dazzling in their hard hitting sound but flexible enough to still appease the mostly rock heads floating around the stage. And then things turned quickly with their blazing rendition of Sepultura's "Slave New World", a cover many of us did not see coming at all just to spin a few heads to end their set.
We've said it before and we'll say it again all the while they continue to entertain the masses, The Caballeros are not just a fantastic band, they are an experience to behold and today on main stage 1 they once again grabbed their chance to capture new fans as they audience stood mesmerized by what unfolded before their very eyes.  Frontman Jake 'Dr Green' England was in veracious form as he leapt from the stage at every opportunity and roamed the sunken floor area at like a gladiator in an age old colosseum and while you could be guilty of spending the set focused on him alone, the rest of the band on stage made sure they weren't left in the shadows as they jostled, bounced & played their fast paced, energetic set while squeezing in as many songs as they possibly could all the while joined by two wonderful burlesque dancers (well, it wouldn't be a Caballeros show without something a bit different).  Fans have been eager for new material ever since the release of their wonderful debut album 'Ladies and Gentlemen' and they weren't to be disappointed as today's set was infested with new songs which fitted well with the tried & tested Caballeros classics.   A special mention to Shakey's drummer Lauren Reece who filled in for the absent Nick Dudman, keeping the guys in check.
Command A Panda still amaze me.  For a 2 piece, our second of the day, they create an incredible amount of power & energy and today on stage 2 they continued to show not only why they can produce the goods time after time but also why they are so popular with Adam Moore, the drummer with the infectious smile and Matt Hort, donning his usual white panda hat.  Clearly a band who enjoy their live shows Command A Panda, they fired through their set with tracks from their self-titled EP, released late last year.  Ever busy in the studio, rumours are that the guys will be spending most of 2021 writing for a possible album (or did I dream that).  Exciting to hear from one of my favourites on the day.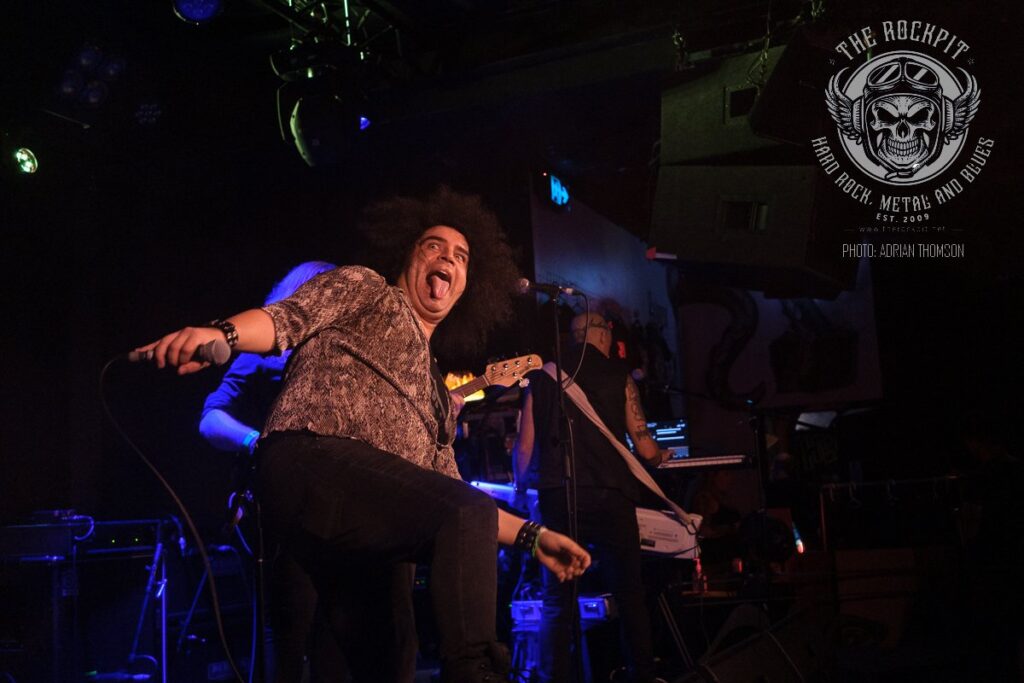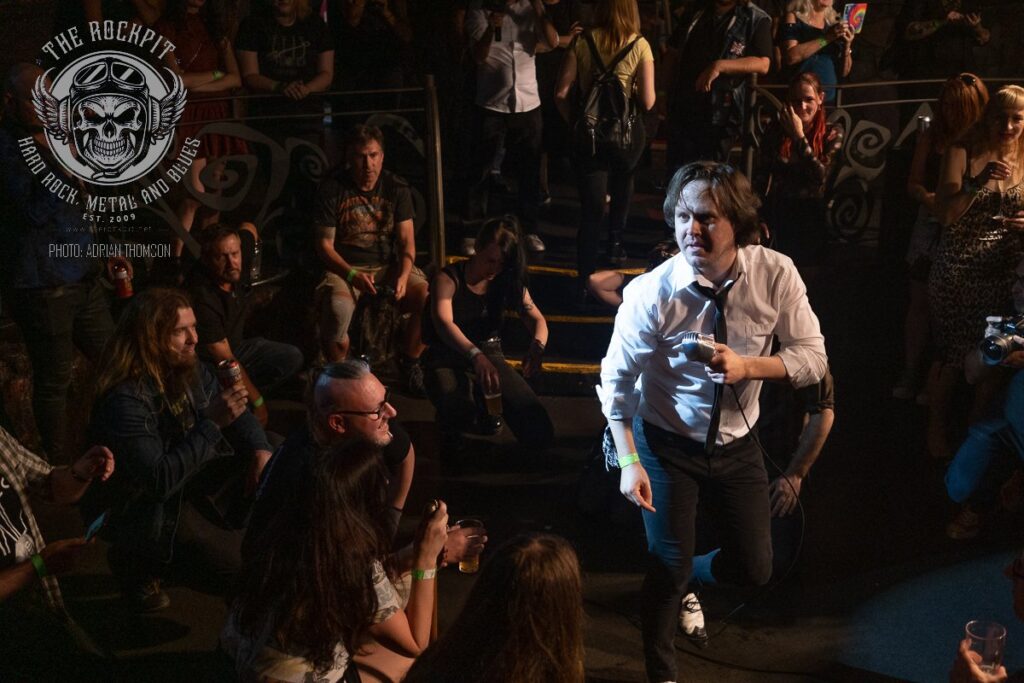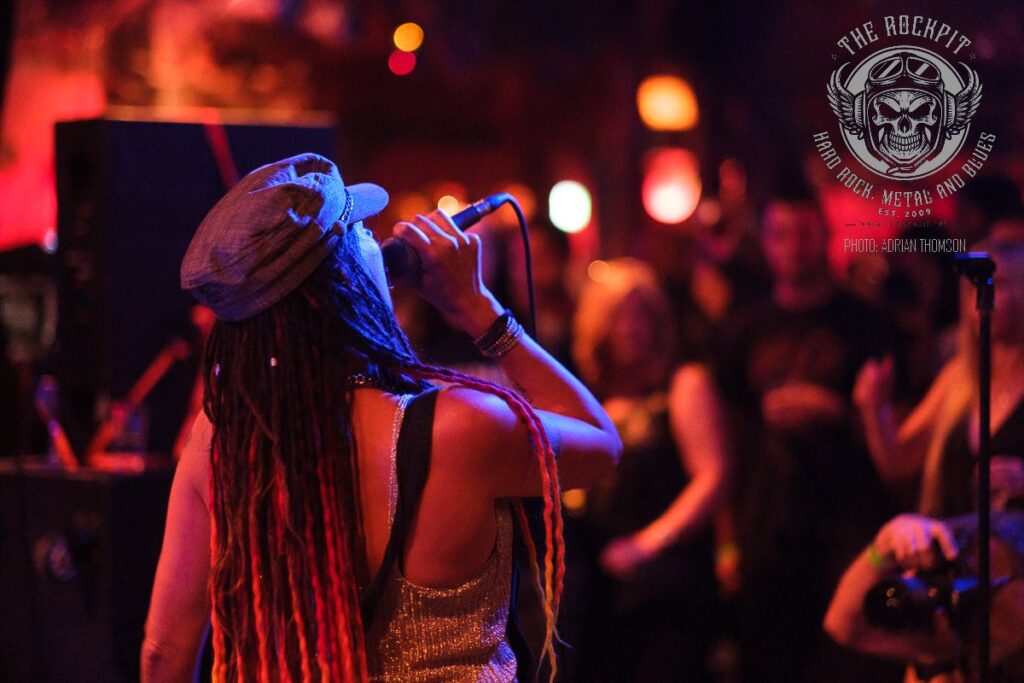 Legacy Alive over on the main stage were a band made for this Festival and their combination of an Arena Rock sound and endless energy and enthusiasm converted a few who hadn't made their acquaintance before. Coming on the back of a successful EP launch tracks like 'Firefight', certainly made everyone focus their attention on the big stage. Jacob Kenny can certainly wail and comparisons with Bruce Dickinson wouldn't be too far off the mark, and when they play 'Let It Go' you'll hear why! Add in some Van Halenesque and Journey-like moments and you have a new favourite band to follow!  
It has already been an immense week for Ashes Of Autumn with WAM nominations, a new single and a debut Perth Rocks appearance.  My only question was how this high-quality five piece would fit on stage 2.  I needn't have worried as lead vocalist Mel Flynn improvised perfectly, bringing her microphone & fold back speaker onto the floor to give that even more intimate of performances – and what a performance it was too.  Flynn's vocals are up there with some of the best, period and tonight she was in impecable form.  We had the pleasure of seeing this band play their debut show at Amplifier back in January 2020 and they have blossomed & matured into a serious heavyweight contender in this country's rock strong scene.  Amongst their set, new single 'Burn' as well as previous release 'Supernova' were delivered with polished excellence as guitarists Mat Kenworthy & Bryn Haythornthwaite combined well supported by Jeremy Thomson (bass) & John 'Ferret' Geraghty (drums).  Watch out for Ashes of Autumn as 2021 is going to be a big year for them!
Hailmary always deliver, and now with Dan from Amberdown on guitar and backing vocals there's another dimension to their take on the chunky and dynamic Grunge sound of the 90's. If you've seen these guys before you'll know they never get old, and tonight they hit the spot with a flawless performance that packed the room. As veterans of the first Perth rocks and with a great catalogue behind them it was hard to know what to leave out of a set that was as relentless as it was inspiring.
As we drew breath and tried to collect our thoughts after the mouthwatering montage of artists we had seen so far, the familiar wail of Janis the bullhorn filled the air and we just new things were going to lift to another level as Electric State cranked the volume & energy levels up another couple of notches.  Stage 2 was crammed & jammed as the crowd jostled to catch a glimpse of one of Perth's most talked about live acts currently on the scene.  Fresh from receiving two WAM nominations vocalist Rob Viney, drummer Bill Shaw, guitarist Russell Christie & bass player Paul Leahy played a near perfect set accompanied by the infamous Janis.  Electric State are all about crowd participation and tonight was no exception as Viney clambered up speaker stacks, waded through the crowd to appear at the other end of the venue on the main stage and climbed on top of the Badlands Bar (mind that stalactite Rob) all the while encouraging the throng of hungry rock fans to sing along to their catchy grunge-inspired back catalogue.  The room was left buzzing as they finished their set but the organisers still had more up their sleeves for us to gorge our insatiable musical appetites' on.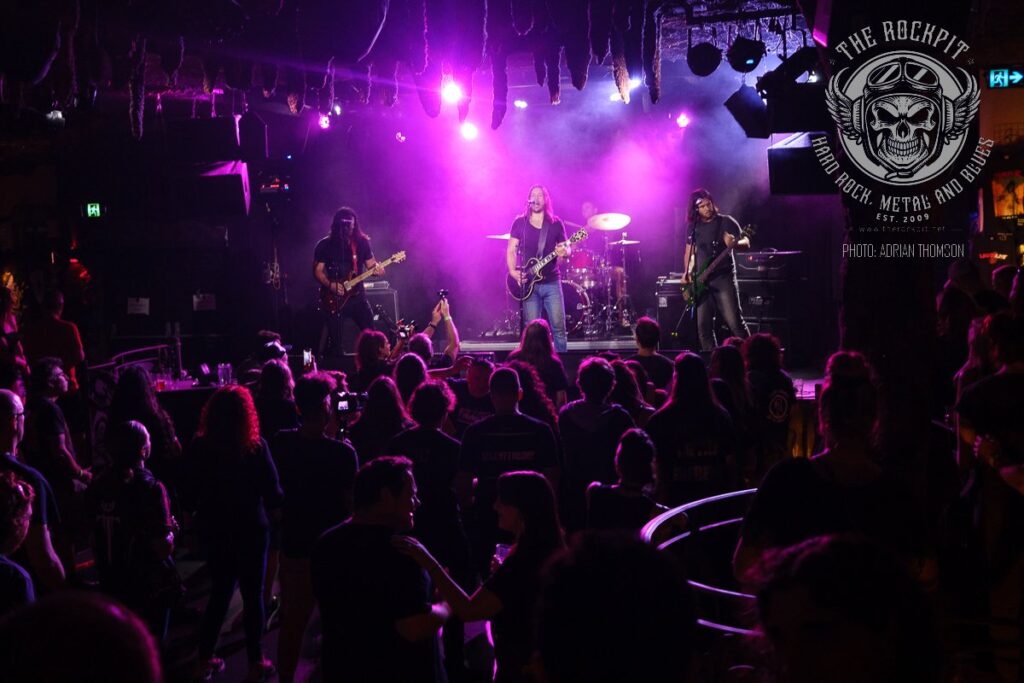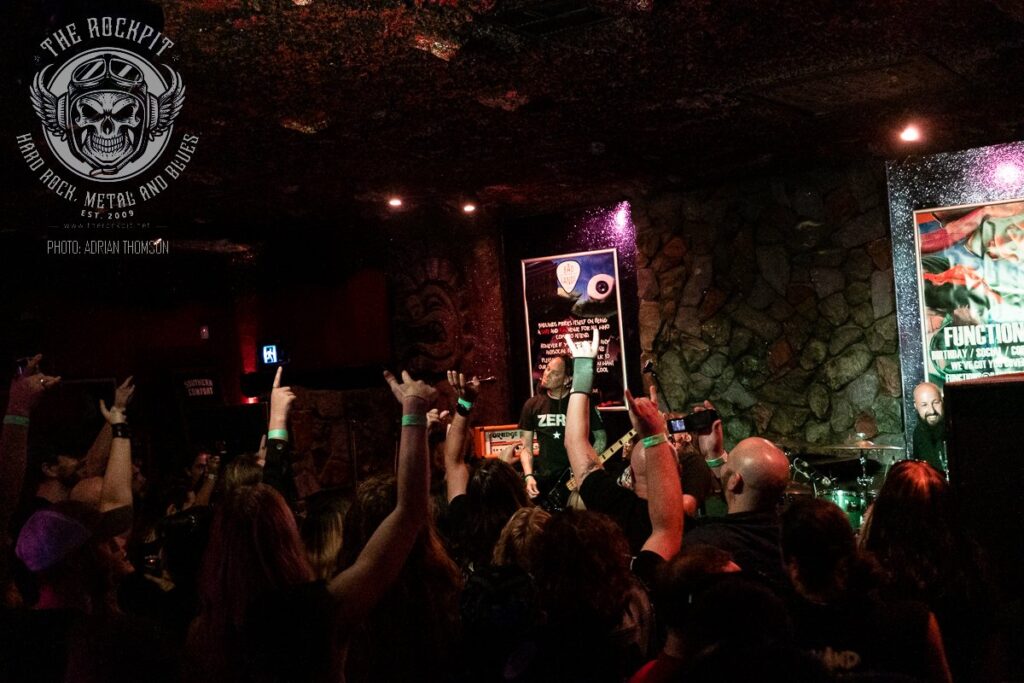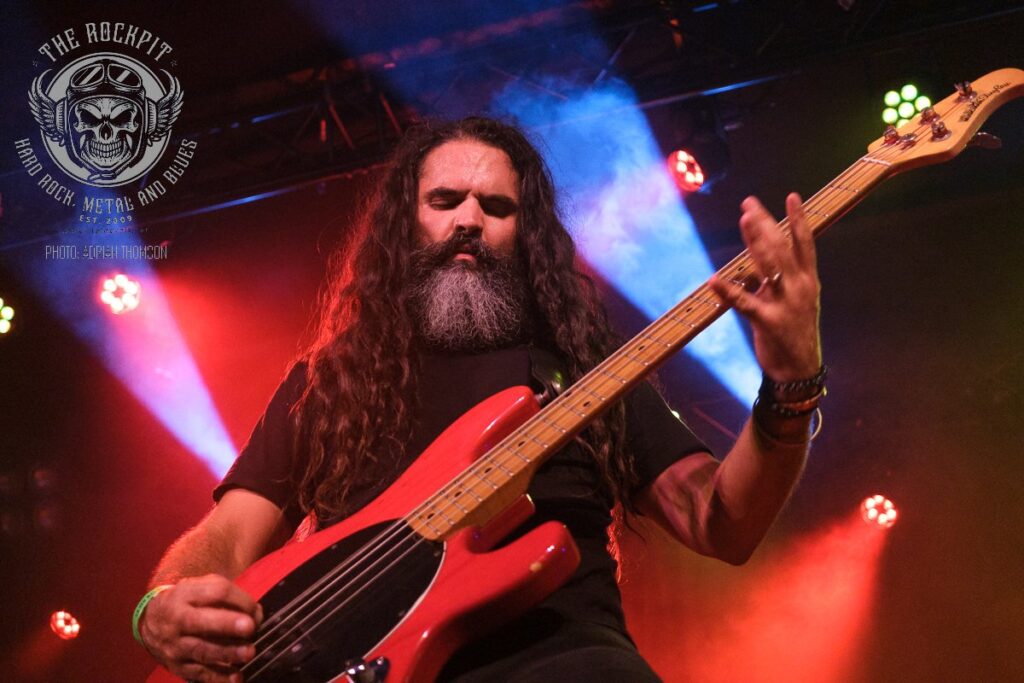 Ragdoll may have played Festivals in as far flung places as Oklahoma but there's nowhere quite like home! With Cam 'the pounder' Barrett driving them on this three-piece have a sound so huge it defies physics! When you add the guitar heroics of Leon Todd and the incomparable vocals of Ryan Rafferty to the mix you have an outfit that is simply world class. The set was a heady mix of fist-pounding classics and wonderful melodies that saw one of the biggest crowds of the event see a band at the top of their game with their foot to the floor.
Amberdown were solid as always, making sure stage 2 was heard with their huge heavy rock sound. "Hole In The Flaw" was one of the highlights in their set, getting the crowd moving and singing along which is always fantastic to see.
One of the big guns for tonight was Silent Knight who have been very quiet in recent times but the wait was well worth it for some of us who hadn't seen them in a while. Easily the heaviest band of the night so far, the combination of speed, precision, aggressive drumming topped with soaring melodic vocals was enough to get both the rock and metal fans united and engaged. It was hard to fault their set, it was as tight as Silent Knight have ever been and it certainly got the metalheads revved up with a moshpit breaking out right from the onset.
This Is Spudgun was one band some of us were itching to see again, the four-piece know how to put on a show and boy did they ever with a theatrical performance that in all honesty rivals any major act out there. The band came with all guns blazing on stage 2, riffs flying everywhere and a beat that forced you to headbang. Everyone was right into it. The spud funnel made it's appearance drawing punters to the stage to take part in some serious boozing, throw in some mini pyro and smashed guitars at the end and you have a true rock n' roll thrash extravaganza. Brilliant stuff.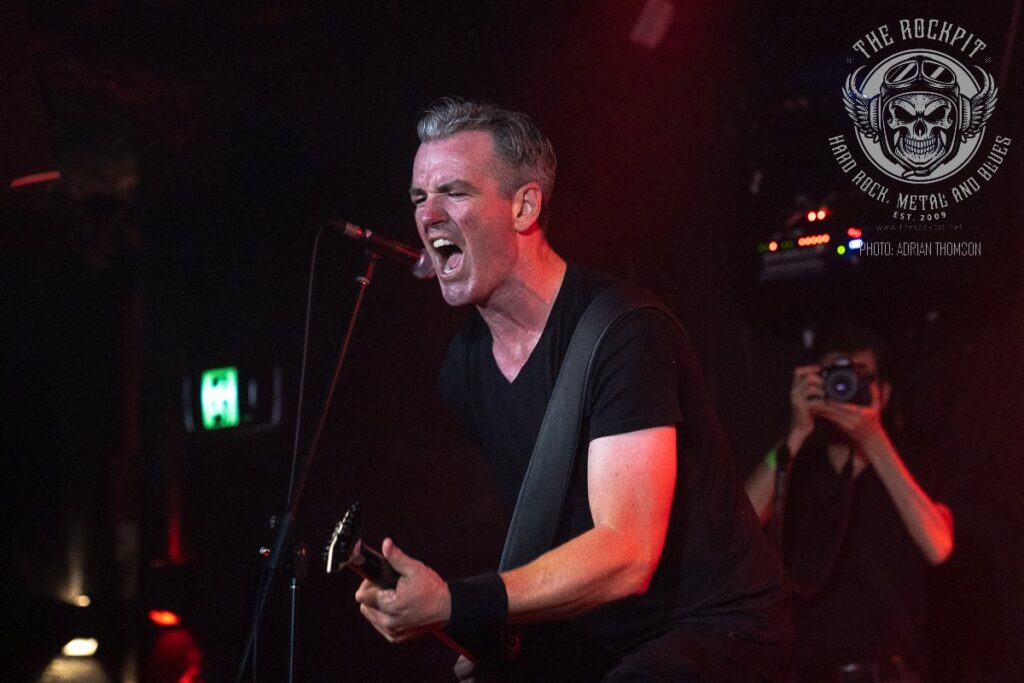 Last but certainly not least, Tempest Rising delivered the final performance of the night on the main stage and they made sure they left their mark. Next to Silent Knight, these guys were easily the heaviest band of the night and there may have been some trepidation from those who are familiar with the 5 piece act as to whether they would scare the shit out of some of the punters who may be a little more used to a rock oriented sound. But the great thing about Tempest Rising is, as heavy as they can get, they do have that huge melodic side to their sound along with Vin's flexible vocal range that stretches the line between brutality and rock opera. Suffice to say, the band killed it and the crowd loved it which isn't that surprising as some of us know just how multi-talented these guys are. Their latest single "Downfall" made it into the set along with some of their live staples as well as a rockin' version of Rage Against The Machine's classic number "Bulls On Parade" which made sure those who weren't familiar with the band were now made aware.
It truly was a fitting end to a very long day of pure rock bliss. No matter what style you liked, it was all here in true rock n' roll fashion. Once again Perth Rocks Festival succeeded in showcasing just how brilliant our local scene truly is.
PHOTO GALLERY
All Photos by Adrian Thomson
STAGE 1
STAGE 2