As a black woman who has been open about being gay since her band, Skunk Anansie, first emerged in 1994, Skin has fought more battles than most when it comes to race, gender and sexual politics. 
"My sexuality is right in the middle of everything that I do, so is my blackness and my femaleness. You can't really separate them off. That's intersectionality right there," says the South London-born singer who joins our Life Is Proud campaign in celebration of Pride Month.
"I remember a journalist asking me: ​'What's more important to you? Being black, being gay or being female?' That's an impossible question because I'm all of those things, all of the time. It's not like one arm is gay and the other isn't!" she continues. ​"I have to say that I've also always written lyrics that also represent the boys in the band, too. We've always written about things we all believe are important.

"Certain people have asked, ​'Why are Skunk Anansie political?' And I say, ​'Because I'm from Brixton, [in the ​'80s] we had two riots, you know!' We were underfunded and pushed to the side during the Thatcher years who didn't have any interest in a Labour funded council – a bit like now. If you were raised in an inner city that was underfunded by the council and by the government, you asked yourself why."
Skin's own political views manifest themselves on tunes like the band's first ever single, Little Baby Swastika, as well as album bangers, Intellectualise My Blackness, and the self-explanatory Yes, It's Fucking Political. On a more personal level, her own experiences have shaped the likes of Hedonism (Just Because You Feel Good) and My Love Will Fall – both heartfelt break-up tunes – while Rise Up (from the band's Paranoid And Sunburnt debut) is nothing short of a feminist call to arms.
"In terms of writing songs, yes, there's sexual politics in there: songs about being with girls, being with boys, being with both at the same time!" she smiles. ​"There's songs about being hurt and being in love. We've also written songs from standpoints that have affected us and that have affected me – and, as far as I am concerned, that is always going to mean that those songs come from the standpoint of a gay, black woman."
The prejudice and travails Skin faced from her local, black community when she came out are detailed in her autobiography, It Takes Blood And Guts, which she published last year. Her views on the issue are full and frank. When asked whether she has encountered any such bigotry from the rock community, she is keen to point out that the perception associated with the genre are often wrong.
"Being part of the rock community for me has always been a bit of a dream because it was always this thing that I felt, growing up, I was on the outside of. I'd watch Top Of The Pops or music TV, and you tend to see the same image: four white boys with long hair in a rock band. Once I actually got into it, I think it's one of the most diverse things out there. Everybody is accepted – whether you're doing a gig at [London fetish club] The Torture Garden or doing a gay and lesbian festival in Brixton. The common perception of those four white boys, that's not the reality.
"When I started off at the Splash Club in Kings Cross, there were all kinds of people there," she reflects, warming to the subject. ​"The scene didn't have a name to it. It went from people taking drugs in the corner to Christian musicians, to Asian people to black people, people who were overtly into sexual stuff and S&M through to people who came from Brixton who were super-woke. Everybody accepted everybody. Our common thread was that we loved electric guitars, we loved moshing and we liked having fun."
Despite this open-ness, she did also find that her own colour, gender and sexuality did count against Skunk Anansie as they shopped for a deal. ​"Major labels didn't want to know," she admits.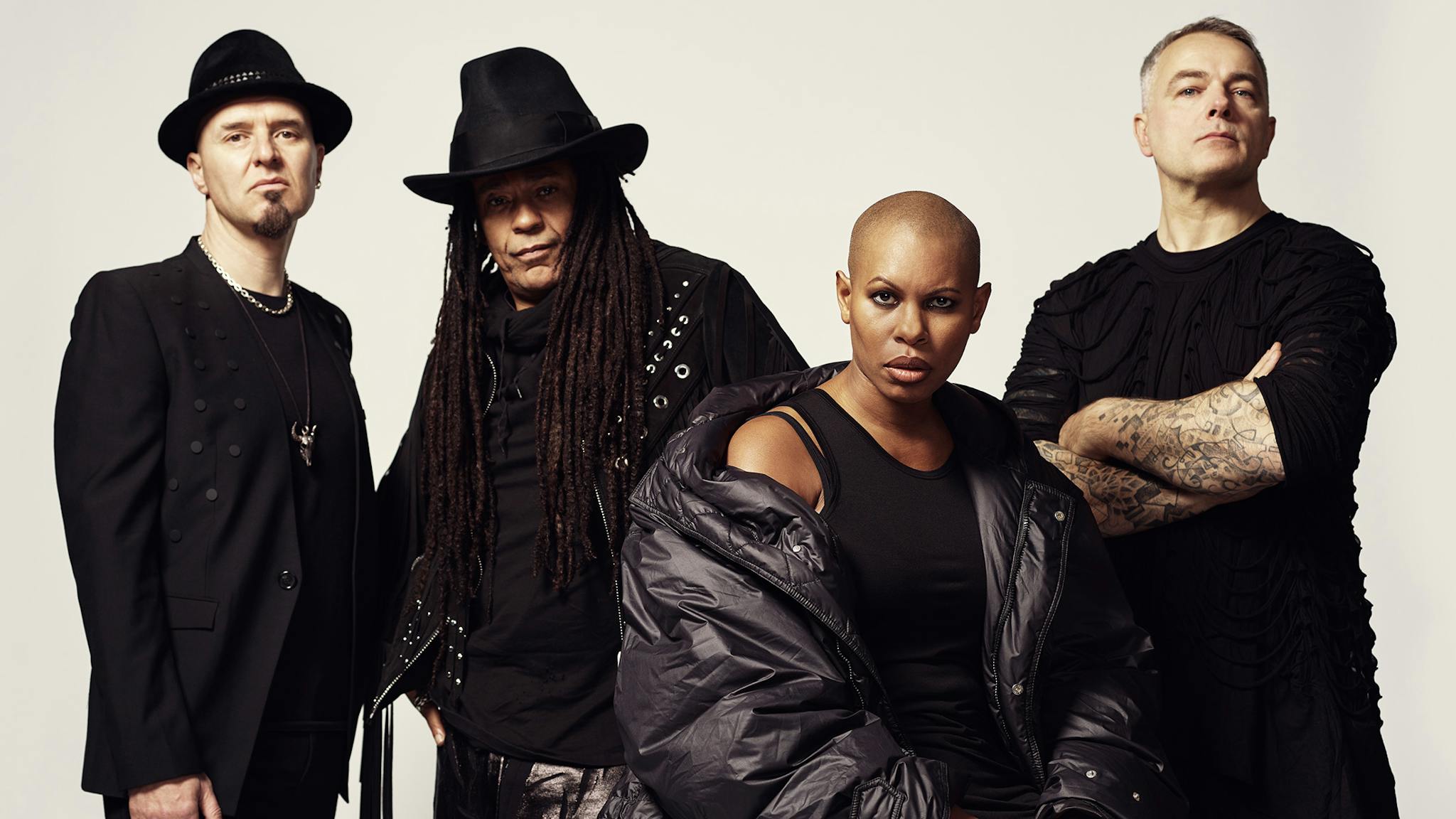 "It's always been a bit harder when you have queer people in the band because there's a certain kind of machismo around rock music so it's been harder for queer people to be prominent, but is that really any different from other kinds of music? Maybe pop music got a bit more queer than rock music first, but there's been loads of ambiguity in rock music and we've been there from Day One, it's just not been something that's been shouted about. If you look at people like David Bowie and his mixed messages towards sexuality, Rob Halford, Freddie Mercury or me, sexuality has always been very fluid. Glam rock was so gay! Rock music has always been over the top, the dressing up and that's queer!"
This is a theme that she expands upon in the film we have made as part of the Life Is Proud campaign. So where does she stand on Pride Month itself?
"I think intrinsically Pride is a very good thing," Skin nods. ​"But it's in a position where it has to change. Gay Pride back in the day meant that you were proud to be a lesbian, a homosexual or bisexual. Now it's so much broader and the discussion is so much broader. Those original definitions meant that trans people weren't represented neither were black people, really. It was always a white, gay thing. I think that's really changing and there's lot of discussions going on in the Pride arena that need to happen. I think there's a sense of turmoil at the heart of the movement, and that's a good thing.
"Overall, though, as a movement it's a good thing too. Number one, it's a great fucking party! And it's a party that's inclusive of everybody, and a huge event where people are meant to be out and be seen. It's not for gay people, it's for everybody. It's about normalising gay things and that's important, too."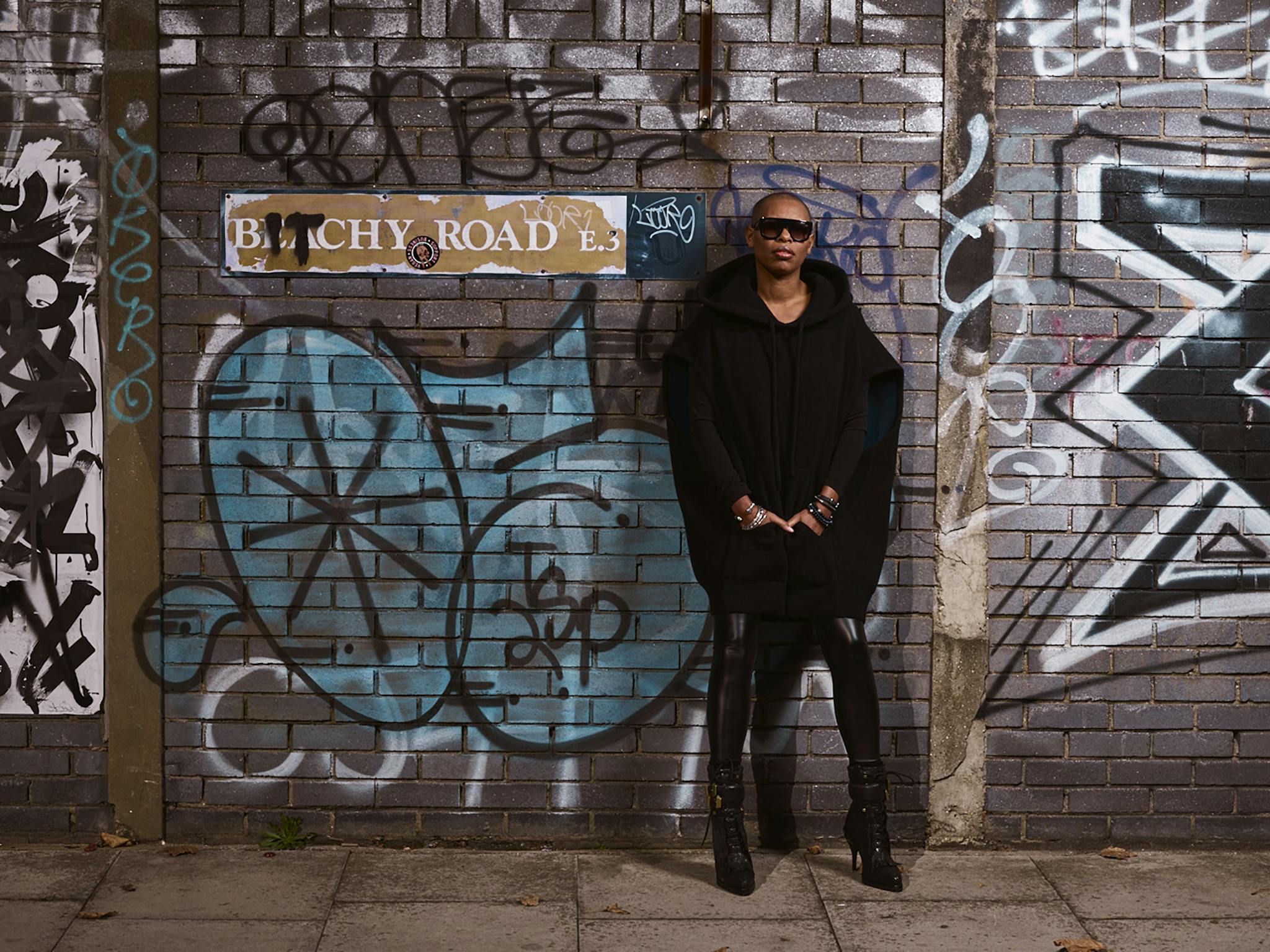 Skin admits that ​'normalisation' can seem like a loaded word when discussing sexuality and yet she is also aware that woke culture in itself has played its part in our constant dissection of language.
"There's so much pressure within the gay community, especially with woke-ness, and people feel they have to keep up with everything and do certain things a certain what. Don't feel you have to do that. Don't rush. You might not be there yet, so do what's right for you. You've got to give yourself time and feel comfortable. Get used to how you feel and get used to talking about it before you find your community. You have to work out what's good for you," she concludes.
Check out more no-holds barred opinion and advice from Skin when her Life Is Proud film airs at 5pm on Thursday, June 10 on Kerrang!'s Facebook page and IGTV.
Posted on June 8th 2021, 5:00p.m.