Skunk Anansie​'s Skin and Life Of Agony​'s Mina Caputo are among those lending their voices to our campaign that we are calling Life Is Proud, participating in a series of inspirational films which we will broadcast across our social channels for Pride Month.
Laura Jane Grace kicks off the series with a heartfelt film that will premiere on Thursday, June 3 in which she reflects on her own experience as a member of the transgender community.
Raised in a conservative, military family, Laura experienced gender dysphoria at a young age. She came out as a transgender woman in 2012 at a point when she and her band, Against Me!, had already enjoyed a huge amount of success. The process was one that she freely admits came loaded with a series of complex emotions – some of which continue to attach themselves to the meaning of Pride Month itself.

"Talking about myself as a person who didn't come out into queer community – I didn't have trans friends, I didn't have queer friends, I had to seek that out – so to come out and be like, ​'I am a transgender person. I want to have pride in myself' was hard," she says during what is a wide-ranging and candid conversation. 
"Part of my issues as a trans person is that I have grown up in a society where transphobia has been ingrained into me as much as it has been into you, so it's not as simple as ​'I came out yesterday and today I have pride'. If you truthfully ask yourself that question, you may find that you're not sure. I don't know if I'm proud of myself yet. I want to be, I'm working towards that but it's not that simple, right? I've got all these years that I am unloading."
The first Pride Month event that Laura engaged with was in June 2014, two years after she had come out, when Against Me! were invited to play a show in Canada.
"We got asked to play at this concert in Toronto that happened at the end of the night after a march that went from one end of the city to the other. It ended right there where the stage was. Marching with everybody, I felt really proud to be there with all these queer people and I acknowledged that and thought: ​'I am proud to be here. This is awesome! We're playing a show at the end of this! The Cliks are playing, and it's going to be rad!'" she recalls.
Educating herself on the Pride movement itself, Laura went back to the events that centred around the Stonewall riots in New York City in June 1969 – a major moment in the fight for gay rights that led to the formation of the Gay Liberation Front.
"When we played Pride in 2014 I had no idea that the history of it was rooted in the Stonewall riots. I learnt that later but I hadn't been to the Stonewall Bar and I went there after that to learn more," she says.
Her self-education also means that she is aware that Pride has increasingly been commercialised, with major corporations often using the movement's rainbow flag branding in the crassest way imaginable. 
"I understand the criticism of Pride and the corporatisation of it, the things that take it off brand, and which lose the message as a result. But there really is such a juxtaposition when you as a person, a queer person, are struggling with your own sense of pride and wanting to belong to a community," she states.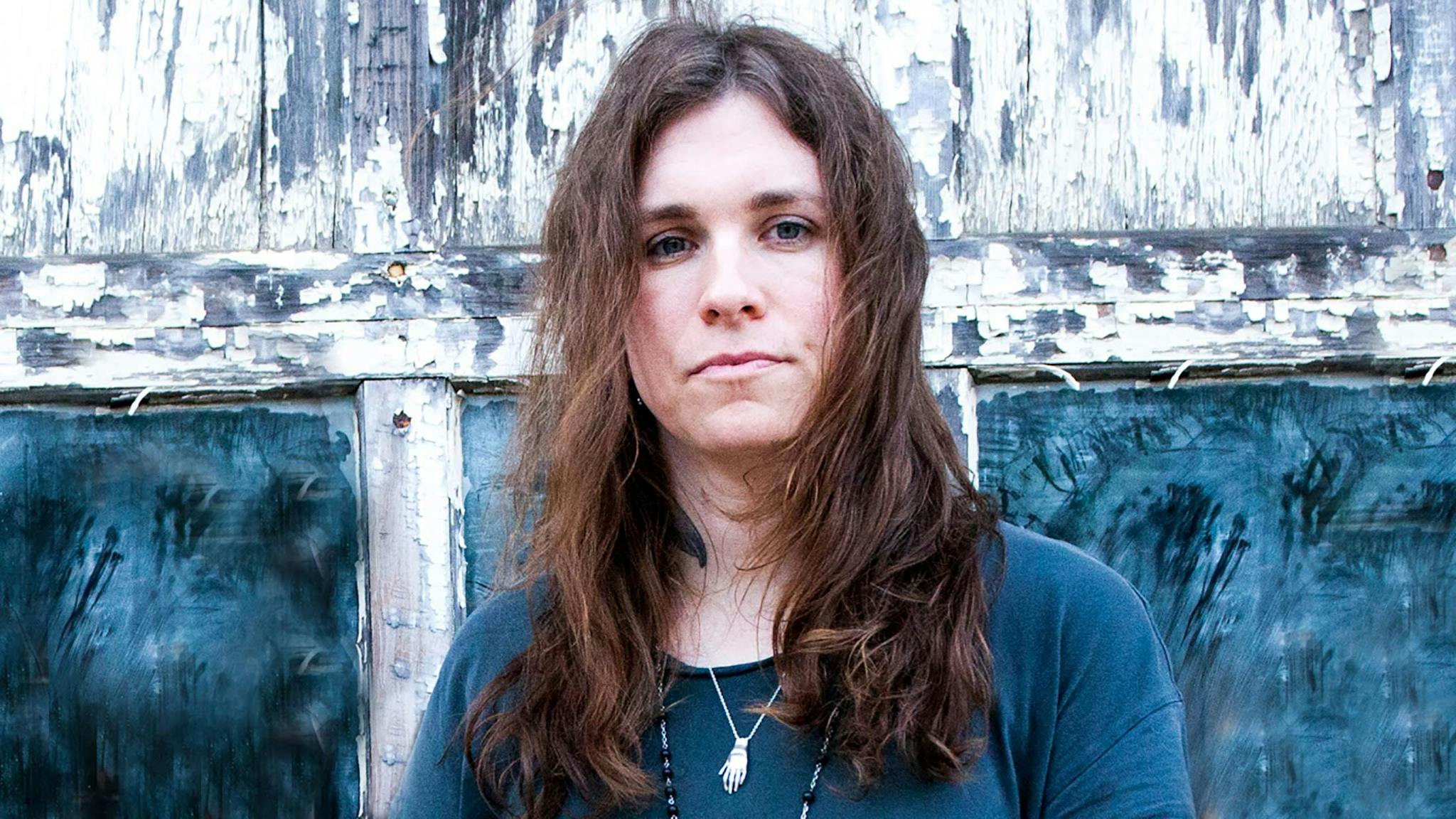 For Laura herself, the principles enshrined in Pride's inclusive outlook are also an extension of the values she found in punk rock during her teenage years – most specifically through UK peace punks like Crass, Conflict and Flux Of Pink Indians, whose lyrical invective taught her to question received ideas. She returns to that subject during the film Kerrang! has made with her, describing Pride as a continued expression of individuality and the quest for self.
To the 40-year-old singer, punk remains an inspirational movement, and she is conscious that the modern day punk scene has embraced members of the LGBTQ+ community in a number of different respects. 
"Shortly after I came out, maybe a year or so after, I was still trepidatious about being onstage and how people were going to react," Laura says. ​"We were playing somewhere in Texas and it was a rough show. Lots of stage-divers everywhere and this dude gets up onstage and they look like a construction worker, right? They've got their Texas A&M University hat with the fishhook in it, and they rip off their shirt and I see that they have top surgery scars. They're gender non-conforming in one way or another, and they've undergone some kind of transition and they're proud as fuck to be here right now. So I was like, ​'Damn! I would've assumed that this person was a total jock.' And he may have been, but in that moment I was like, ​'We don't know each other but we relate' and that was an interesting, amazing experience. I try and keep that in mind all the time."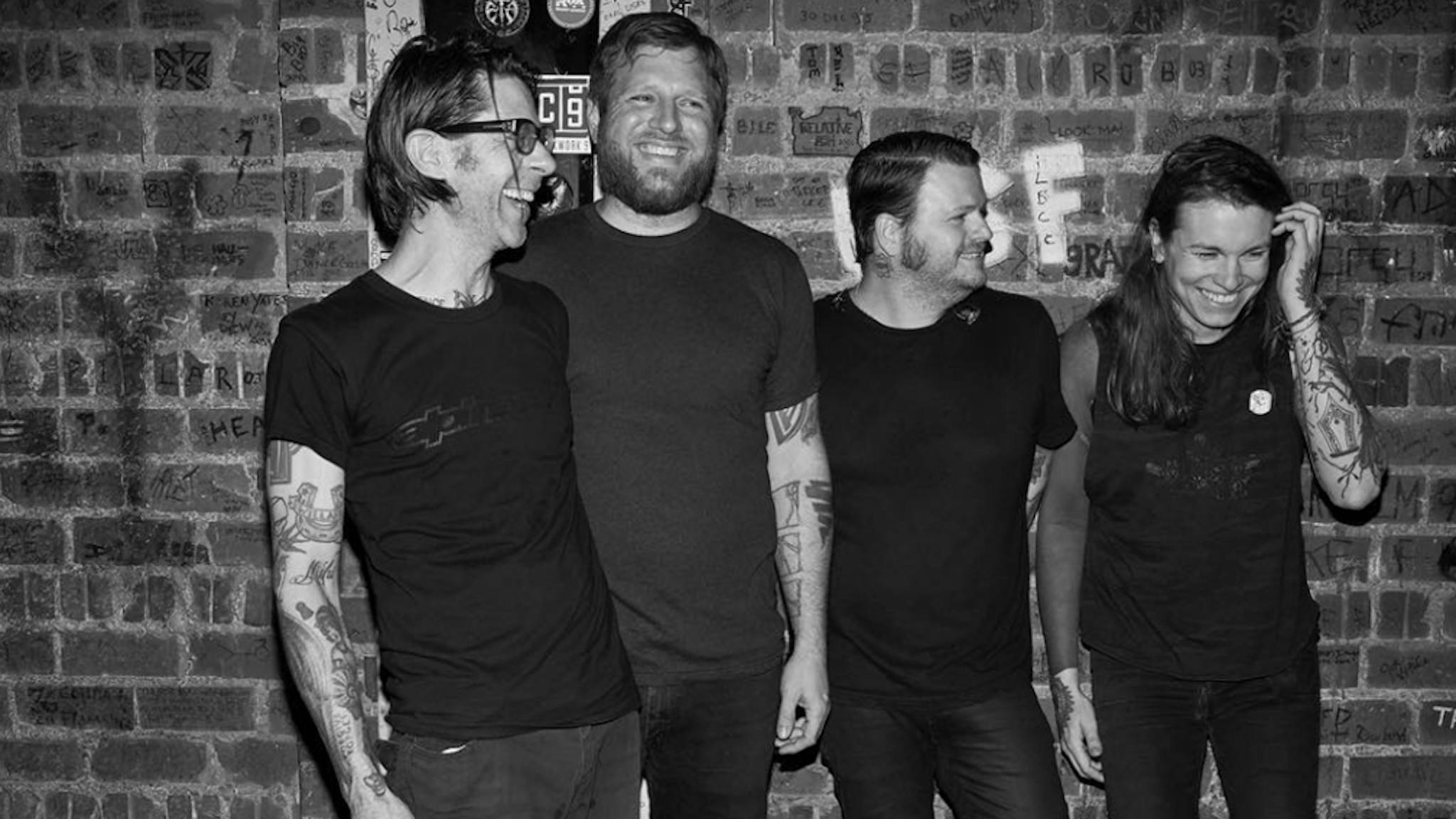 On a deeper personal level, Laura has also found further support from a number of her contemporaries, all of whom have supported her on her own journey.
"It was really nerve-wracking for me after I came out to meet some of the bands I'd toured with and who knew me in my past life, if you want to put it that way," she admits. ​"I had so many friendships but it would've crushed me if Fat Mike from NOFX was suddenly a jerk to me. Rancid was my second concert ever, the first was Green Day. We toured with Rancid, blink-182 and My Chemical Romance just before I came out, some Canada dates. It was some of My Chemical Romance's before they went on hiatus. It was a great tour. I couldn't believe how cool Rancid were; they just hung out the whole time.
"I saw them again a couple of months after I came out playing a festival in Europe. I was so nervous about seeing them and Tim Armstrong comes bounding up out of nowhere and says, ​'Hey! What's up, Laura Jane?' There was no beat missed. Matt Freeman was like a total parental figure to me. He was like, ​'How you doing? I'm here if you need someone to talk to and just trying to be a friend.' He could not have been cooler to me. It made my teenage punk rock heart swell!"
An incredibly open interviewee, Laura smiles broadly as casts her mind back to her younger self. 
"It's always important to remember that whatever you are going through, you are not alone," she says.
Watch Laura's Life Is Proud film across all of our socials on Thursday, June 3, at 5pm UK time.
Posted on June 1st 2021, 6:00p.m.