Lagerstein set to launch new live album in Brisbane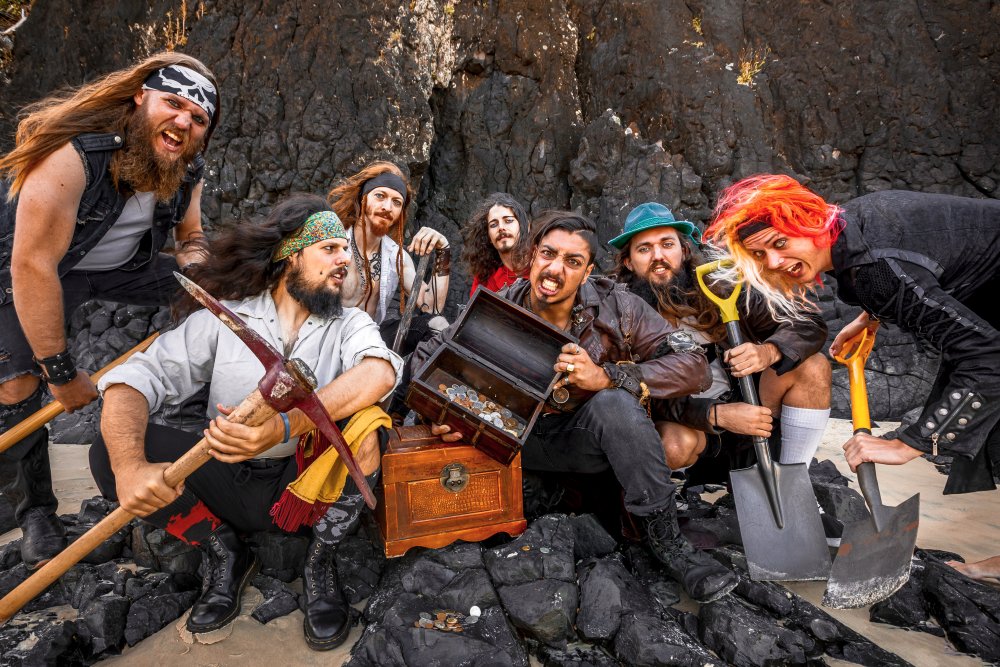 Launching their first ever Live Album and Proshot Concert, Brisbane pirates Lagerstein are set to deliver a night of partying you can enjoy again and again.
In typical pirate fashion, they've pulled together some of the best homegrown crew, decked out the S.S. Plunderberg with 9 multi-cam HD cameras and gone sailing to The Triffid for one HELL of a party.
This live album is the culmination of a decades worth of strings, sweat and salty adventure. Joining their hometown fans Lagerstein explode across the stage throughout 18 songs of rum fueled madness.
Shot and directed by Crackerjac studios, the picture boasts a total of 9 multi-cam HD cameras set to capture every moment of the action.  Mixed and Mastered in Sweden with world renowned producer Fredrik Nordström (Bring Me The Horizon, Arch Enemy, In Flames, Architects)
Lagerstein's 'Live In Brisbane' will hit shores on Friday April 16th via Kegstand Record with worldwide digital distribution through InGrooves.
PRE-ORDERS from www.lagerstein.com