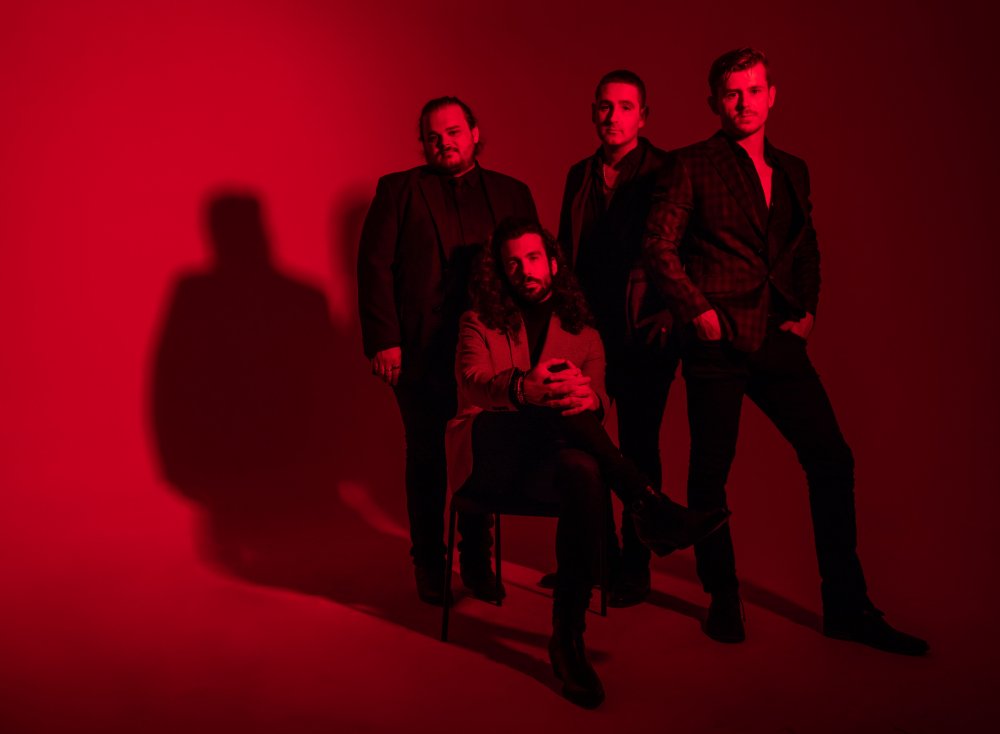 KINGSWOOD have risen to meet the demands of their fans today, announcing two new dates at Melbourne's Corner Hotel in addition to the six SOLD OUT shows currently lined up to go down this week.
Patiently waiting for the Victorian Government and state health officials to give the go ahead for businesses and venues to operate once more – albeit in a limited capacity – today saw Kingswood HQ move forward with their planned return to performance, which saw an overwhelmingly positive response from fans.
And because of this, the band wants to keep the good vibes going, locking in an extra four shows for fans to get around. These early and late shows will take Kingswood into December, shows they hope will be the best omen for a fruitful and productive summer ahead.

Along with material from their 2020 records Juveniles and Reveries, Kingswood are preparing for the release of their first Christmas album – A Kingswood Christmas. Profits from the sale of the album will be going to the good folk at Beyond Blue, as they continue to help many people around the country navigate hard times in the wake of not just COVID-19, but the aftermath of the devastating Australian bushfires this time last year.
The November shows will roll out in a COVID-safe format, with The Corner's band room transforming into unique cabaret mode, bringing their capacity down to a maximum of 50 and ensuring all attendees can enjoy the music in a safe environment.
KINGSWOOD LIVE AT THE CORNER HOTEL
Friday 27 November – Sunday 29 November
Early Show (7pm) and Late Show (9.30pm)
GA tickets: $45 Inc BF
Entry & Signed Limited Edition Reveries LP: $85 +BF inc postage
*NB shows will proceed pending restrictions, rescheduled dates will be announced if require
27 November 2020 – SOLD OUT
28 November 2020 – SOLD OUT
29 November 2020 – SOLD OUT
30 November 2020 – ON SALE NOW!
7.00pm: Tickets
9.30pm: Tickets
1 December 2020 – ON SALE NOW!
7.00pm: Tickets
9.30pm: Tickets