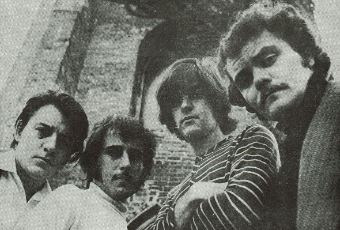 Fred Keeler (Guitar, Vocals) 
Gord Fleming (Keyboards, Accordion, Vocals) 
Denny Gerrard (Bass, Vocals) 

Frank Di Felice (Drums) 
+
Scott Cushnie (Keyboards) 
Danny Marks (Guitar, Vocals) 
Bob Yeomans (Drums) 
This musically interesting band was formed in March 1970 by former Paupers member (turned manager) Chuck Beal, who teamed Fleming and Keeler, both of whom had worked together in the mid-1960s with The Shays with former Paupers' bass player Gerrard and ex-Grant Smith & The Power drummer Di Felice.
Between The Shays and Jericho, Fleming had played with Ronnie Hawkins & The Hawks, John Hammond and Gord's Custom R&B Sound, while Keeler had been in The Majestics. Gerrard had done stints with McKenna Mendelson Mainline and Luke & The Apostles.
The group recorded an album, produced by Todd Rundgren, at The Band's Bearsville Studios. Rundgren incidentally also worked with The Band around this time and is also featured on guitar.
The sound not surprisingly then is reminiscent of The Band's Stage Fright period and is thoroughly recommended. Rundgren's production is top notch, particularly on tracks "Make It Better" and "Lonely As Me".
"Make It Better" reached #80 on the Canadian RPM chart in July 1971 by which point Fleming and Keeler had lost interest and left. Gerrard left too to join Heaven and Earth.
Di Felice quickly reformed the group with ex-Tundra member Scott Cushnie and former Edward Bear and Mama Lion member Danny Marks.
Bob Yeomans replaced Di Felice in late 1971 but the band broke up soon afterwards. Cushnie subsequently played with Mudlark (and also worked with Aerosmith) while Yeomans was one half of Jackson Hawk.
Fleming subsequently joined Great Speckled Bird and also did stints with Cat Stevens and the McGarrigle sisters. He died in February 1996.
Gerrard played with Heaven and Earth and recorded two singles for RCA Victor before forming Great White Cane (both groups were fronted by Rick James).
Marks subsequently joined Rick James & The Stone City Band after a brief stint with Zig Zag.
Recordings
45 True Fine Girl/Back Track (Ampex 1303) 1971 (Canada)
45 Make It Better/Cheater Man (Bearsville X31003) 1971 (US)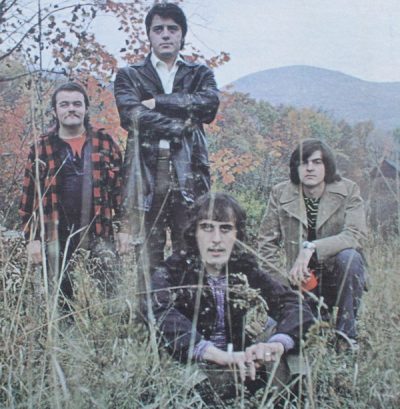 LP Jericho (Ampex 10112) 1971 (Canada)
LP Jericho (Bearsville 10112) 1971 (US)
Copyright © Nick Warburton. All Rights Reserved. No part of this article may be reproduced or transmitted in any from or by any means, without prior permission from the author