Jane Lee Hooker deliver a shot of 100 proof Brooklyn rock 'n' roll with new single"Jericho"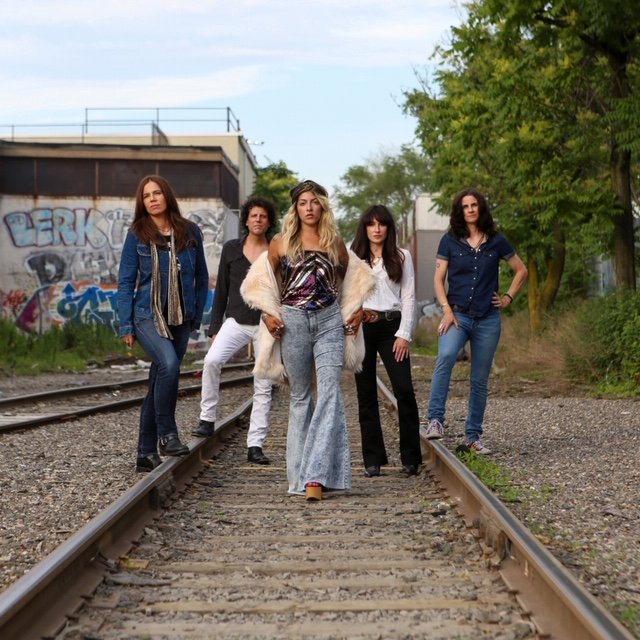 Jane Lee Hooker exploded out of New York City in 2015, and won acclaim in the US and abroad with their debut album of revved-up blues covers "No B!" The band were immediately snapped up and signed to legendary German blues label Ruf Records. The follow-up album "Spiritus" featured original material and was released in 2017 –once again to rave reviews from around the world.
Jane Lee Hooker toured extensively behind these records, and played to packed houses across the US and Europe, including Germany, Norway, Sweden, Switzerland, France, Luxembourg, Denmark, Belgium, the Netherlands, Austria and the Czech Republic.
Jane Lee Hooker returns with Jericho – their long awaited new single featuring the band's signature blend of hard-edged bluesy rock'n' roll. The song is available on digital streaming platforms worldwide via Symphonic Distribution. Jericho has been featured in the band's live shows since they toured Europe in 2019, and it quickly became a fan favorite. Singer Dana "Danger" Athens brought the song to the band, with lyrics that are especially relevant with the struggles and challenges that people have recently been facing.
Says Athens, "Jerichois one of those songs that kind of wrote itself, the music and lyrics just poured out of me. A lot of songs have been written about the Battle of Jericho, it's a timeless anecdote for having the strength inside to use our voices to break down the walls that divide us and change our world for the good.
"Matt Chiaravalle (Joe Bonamassa, Warren Zevon, Courtney Love, Spacehog, Kittie) produced and mixed Jericho ,after previously working with the band on both "No B!" and "Spiritus." A new Jane Lee Hooker EP will follow in mid-2021-and Jericho gives fans an early taste of what's to come.