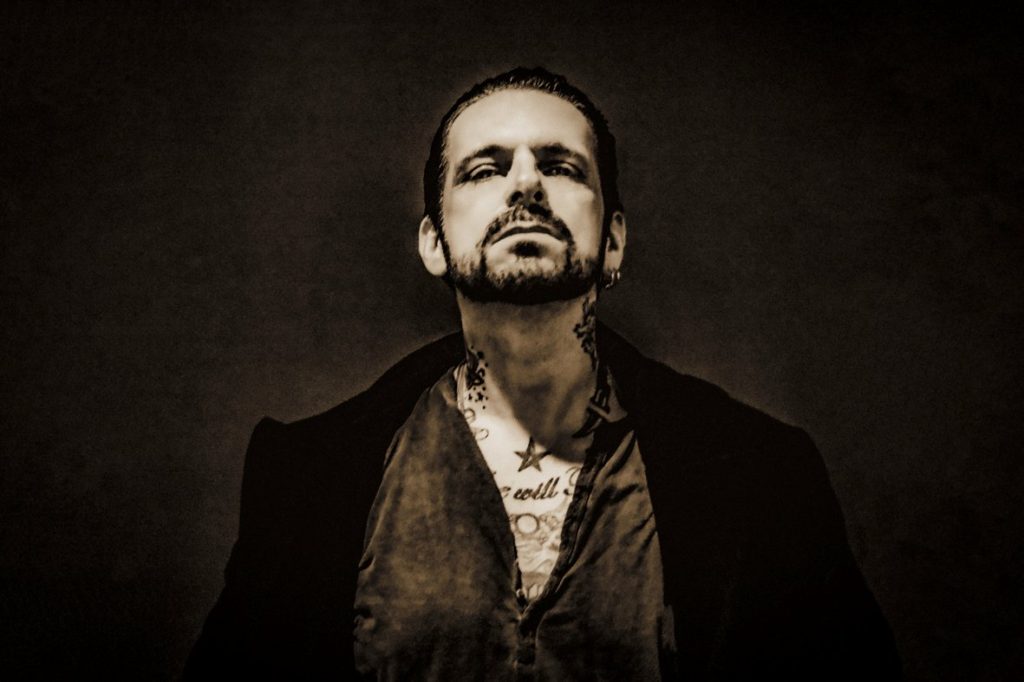 Musically Ricky and I go back a long way. I first saw him on stage playing with New Model Army on dates on the 'Ghost of Cain' tour way back in the day though it was years before I realised it had been him up there. I did though see The Almighty every time they hit my hometown and even made a few trips further afield in those early days, and I'm there in the crowd for the 'Blood Fire Live' release.
Over the years we've chatted about his time in Thin Lizzy and Black Star Riders as well as his solo work. Between now and the last time we spoke he's even become a TV presenter, and a bloody good one at that. We caught up with Ricky from locked-down Los Angeles to talk about his next release 'When Life Was Hard And Fast' (out February 19 on Nuclear Blast
)

and to get a quick update on the latest from Black Star Riders.

Ricky: Hey Mark, how you doing?

Mark: Not too bad mate, how's things with you over there?

Ricky: Well, you know, it's definitely a strange old year.

Mark: (laughs) Yes let's forget this one and comeback fighting next year!
Ricky: (lughs0 Yeah. We're still horribly in lockdown over here I'm in Los Angeles and things were starting to get back, schools and things were starting to get back and then it just went nuts again and we're totally locked down again for the next three weeks. You can't socialise with anybody outside your own household, all that kind of stuff, it's horrendous but what can you do. But I believe you guys are OK, you were sensible and got a handle on it right?
Mark: Yeah, we're in the West here.
Ricky: You're in Perth right?
Mark: Yeah, here in Perth no one comes to see us in the best of times!
Ricky: (laughs) Business as usual eh!?
Mark: That's right there's no one to bring it in, the only thing we're missing is live music so the next thing I'm looking forward to is your Christmas show, that's safe?
Ricky: Yeah. Absolutely. Are you watching it?
Mark: Definitely.
Ricky: That's awesome and it's been great to be able to do some of that stuff.
Mark: I've seen some of the other things that you've done online and it's quite interesting because there's a lot of people out there doing the online stuff but there are very few that have engaged me all the way through, and I have to say that you've managed to do that.
Ricky: Thanks Mark, I appreciate that it really means a lot.
Mark: Has it been an even more than usual creative time for you then?
Ricky: I don't think I have a choice. I think it was a case of when it happened thinking "Oh shit this is terrible, what are we gonna do?" and then there's the panic that sets in. And then when you realise OK it's happening and nobody knows how long its gonna last for but we will get through it at some point, you have to work out how you are gonna adapt and what are we gonna do? You know as a family my wife was able to work from home, the kids are doing online schooling and I just retreat into my studio more than I usually do. I know I'm OK and that I'm going to write as much as I can, I'm going to read those books I've been putting off reading for years and I'm gonna get online and try and be as interactive as I can on social media – and that's really all you can do.
Mark: I was going to ask you about those books because reading about the new album that we are going to get next year, 'When Life was hard and Fast' it is a record about all the art and literature and movies that can inspire people. What were those books that you hadn't read?
Ricky: (laughs) you know I caught up on a lot of Steinbeck which I always go to. I re-read The Grapes of Wrath for like the 20th time. I just love that book, I love it so much, I'm just fascinated by the American culture and the will of the people to survive and to come here and adapt. You know going right back to my own people the Ulster Scots, I don't know if you're aware I did a TV documentary for the BBC?
Mark: Yeah I saw that on my BBC I-player.
Ricky: That stuff really interests me and that pioneering spirit and the will to survive. So I read quite a few books on my Ulster Scots heritage in the last year. I love a lot of poetry, I read a lot of poetry books – I have a book on American Poetry with all different poets in there and I'm just reading a book called Guitar Army by John Sinclair. John Sinclair was the sort of mentor to the MC5. It's quite hard to get hold of but I managed to track down a copy. It's his manifesto about the ideals behind the MC5. It's spectacularly far-fetched and brilliant and inspiring at the same time, you know.
Mark: I saw Wayne and co last year when they were over.
Ricky: Funnily enough I just read his autobiography as well which was fantastic.
Mark: It is, I just read that a short while ago. I just finished re-reading a book that you might like getting back to the Americana. It's by a Native American guy called William Least-Heat Moon called 'Blue Highways' about travelling those lesser known back routes, or Blue Highways in the US.
Ricky: I'm typing this into my I-pad as we speak, I love that kind of stuff. I'll check it out and let you know. Thank you.
Mark: Now let's get to the album. I've been a fan of your song-writing since The Almighty days and always when I speak to someone I try and find an anniversary, and the only one I could come up with is the 30th Anniversary this year of 'Blood Fire Live!'
Ricky: Right.
Mark: Part of it I think was recorded at a show I was at in my home town of Nottingham?
Ricky: Yeah that's right. I think we recorded three shows on that tour and t was made up with the best of each show, but absolutely I think the bulk of it was recorded at Rock City in Nottingham. I think it's this year or next year that Rock City turns 40 years old, I just did a birthday greeting for that venue. But I love that venue, I started playing there in '86 and I've played there so many times, as you know it's just a great, great venue.
Mark: It is. I actually have a piece of the floor framed upon the wall that they sent me! The famous sticky floor!
Ricky: (laughs) Yes the sticky floor! I love it!
Mark: And hopefully we will be getting back to those venues as soon as we can. And with the vaccines coming on let's hope it's sooner than later.
Ricky: It's looking good and as soon as it's available I'll be first in line to take it. Absolutely, I'd have no problem whatsoever.
Mark: So as well as the new album, there's also a bonus disc in there of cover songs.
Ricky: Yes.
Mark: So I looked at the track-listing of cover songs…
Ricky: (laughing)
Mark: …and I thought – what an interesting beginning! The first two songs I guess I didn't quite expect those.
Ricky: You're talking about Britney and Dead or Alive are you? (laughs)
Mark: I am (laughs).
Ricky: (laughs) You know, I just love music and I'm a big fan of a well-written and well-constructed Pop song.
Mark: I'm nodding.
Ricky: (laughs) Say what you like about Britny Spears, and it's the same I think even with Taylor Swift, you know, those are just really well-written Pop songs. And I'm a fans of that – you know "verse-chorus-verse-bridge-chorus-done" that appeals to me and that always has. And I think that's why I thought – you know what? Why not! Let's give it a go. It was fun doing those. And there's Johnny Cash on there, there's Iron Maiden – both have been a big influence on me growing up. But I thought there's a bit of irony o there and people won't expect it. They might hate it which is great, so let's have some fun with it. I've played the Britney in a club before and you get two or three hundred Rockers singing along! You know. (laughs) And it's quite endearing and quite funny.
Mark: I'll bet. And there are some good songs on there too!
Ricky: (laughs)
Mark: I'd not listened to them for years but I loved the Bottle Rockets.
Ricky: Yeah, great band, great songs, great song-writers.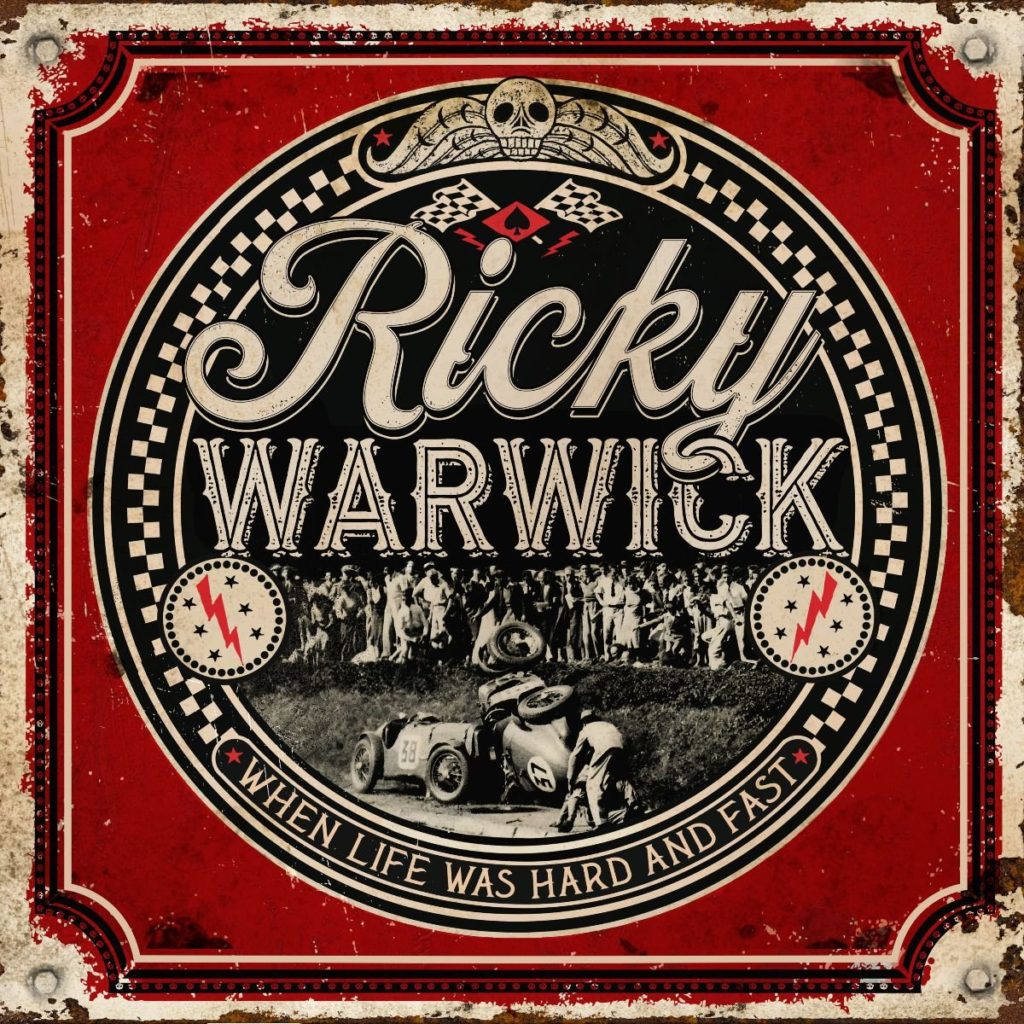 Mark: So let's get to the main event – what can we expect from 'When Life was Hard and Fast'?
Ricky: The album was co-written with Keith Nelson and co-produced with Keith Nelson. Keith will be familiar to a lot of people from his time in the band Buckcherry.
Mark: I must admit I was wondering what Keith would be doing next.
Ricky: Keith and I got together initially to write in 2018 and we wrote the song 'Fighting Heart' together and I took the demo home and I was listening back to it and thinking "This is great" – I think we were thinking of writing it for somebody else at the time and I just thought that was a really good day, there was definitely a really good chemistry between Keith and I. So I called him up when I was home and said "Look I have a bunch of ideas for my next solo record I'm ready to get down and make it, would you be up for it?" And he said "Yeah, let's go" and that was the seed for it all, that was the first song and then we worked on demos throughout 2018 into 2019. Then in April 2019 here in Hollywood California we put the band together and we went into the studio and recorded the record.
Mark: Cool. And you've got some great guests on there too including two of many favourite guitarists both very underrated in Luke and Andy.
Ricky: Absolutely and you said it they're both extremely underrated. It was a real honour to have those guys and everybody else on the record. Those guys have been friends of mine for years. Luke filled in for Damon Johnson in Black Star Riders when we went to South America a couple of years ago, he killed it, it was just great. Andy I've worked with on and off over the years and we've actually written about five or six songs which are on Andy's new solo album.
Mark: Oh wow.
Ricky: And that's coming out next year too. So it's all kind of incestuous in a way but it's just great and it's great to have so many talented coo friends that you can just call up!
Mark: (laughs)
Ricky: The great thing again Mark is that when you do a solo record you're not putting anyone else in the band's nose out of joint when you say "Hey I want blah, blah, to come and play the solo on this one" You don't have that, so I can have whoever the hell I want on the record and I enjoy the narcissism that goes along with making the solo records I really do.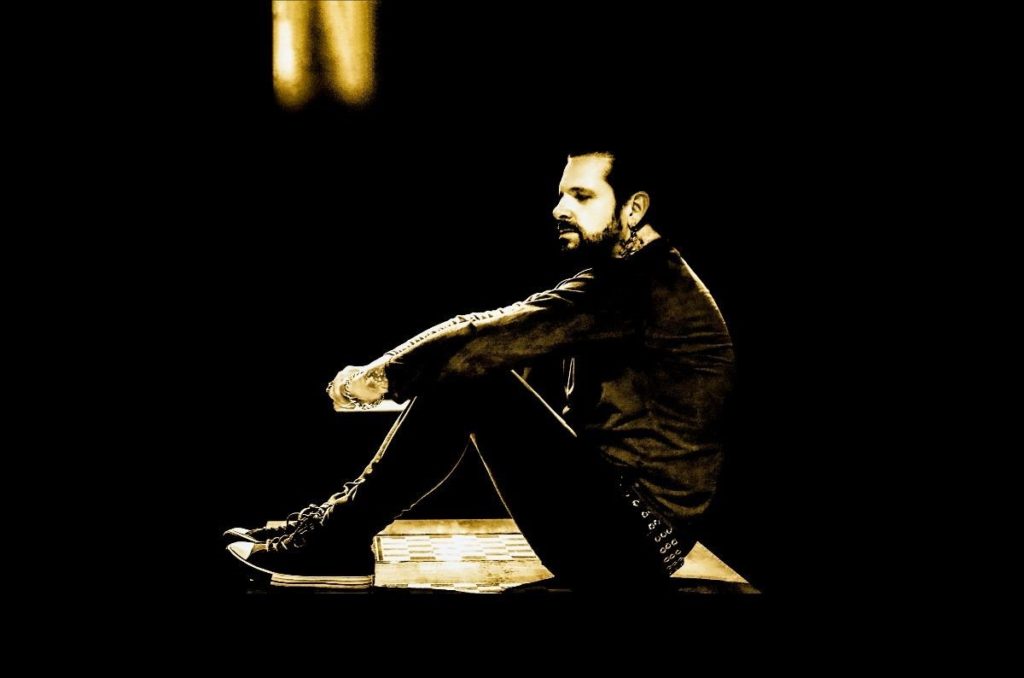 Mark: And now for our lockdown question. Over the last few months we've been asking artists to name some music that people can listen to in lockdown it can be anything from any point in time, what are you recommending Ricky?
Ricky: Well I can give you five no problem, just based on what I've been listening to recently. I've been listening to the Arc Angels remember them with Charlie Sexton – that's a great record.
Mark: Yes Doyle and Charlie and the guys from Double Trouble.
Ricky: A band called the 'Viagra Boys' have you heard of them? They're a cross between The Jesus Lizard and, I don't know a demented Roxy Music! That's all I can probably say, crazy lyrics, they're really cool, you'll dig them. I've been listening to a band called The Black Pumas as well, they're like a Soul band, I love them.
Mark: Yes great band with Eric Burton.
Ricky: They're great aren't they! What else have I been listening to? Of course the new Springsteen which I think is phenomenal.
Mark: Yes one of his best for a long time I think.
Ricky: Yeah, I'm really digging it and I watched he documentary that came along with it too, I found that really inspiring, so that's been great. And you know what, I've been listening to a lot of Big Country as well recently, I've always loved Big Country and Stuart Adamson is one of my favourite song-writers. So 'The Crossing' their first album I've been playing quite a bit. They were a great band and Stuart was a really, really talented song-writer and a great musician and just an all-round great guy. I had the pleasure of getting to know him, and I was a fan of The Skids his previous band with Richard Jobson. It was just so sad that he took his own life, it was just tragic. But he left us some great music.
Mark: Some wonderful music. I think I'll dive into some Skids now! Thank you so much for taking the time to talk today Ricky.
Ricky: Thank you Mark, it's always good to talk to you mate.
Mark: I'll get onto Nuclear Blast now and tell them that I have to listen to the record now! (laughs)
Ricky: (laughs) please do and let me know what you think. I'd love to get back down to Oz at some point too with Black Star Riders or solo, it would be great to get back there.
Mark: Now that would be great to look forward to in 2021! You stay safe and have a wonderful holiday season as they say. Before we go though, getting back to your Documentary which I really loved, as heritage and where we all come from is always something I find fascinating. Are there any plan for any more?
Ricky: I have, I was supposed to record another one for the BBC that we were going to do this year based on Robert Burns, believe it or not.
Mark: Now that's a really Rock Star topic.
Ricky: We were due to film it in September there and it was supposed to be broadcast in the UK on Burns night in January but obviously it's now been moved back to next year. So we plan on filming it in late spring for I guess 2022 now when it will get broadcast. But yeah, that's really interesting just the whole idea of Robert Burns who was the Rock Star of his day – he toured all over Scotland, he was out of control, he was a drunk, had various children, and he died by the time he was 37, he was always up to no good and a total Rock and Roller of his time! But he also wrote these amazing poems, and obviously 'Auld Lang Syne' which we sing every New Year's Eve. There's just so much interesting stuff there and that was the next ne we were gonna do, and I'm actually working on two others that are in the pipeline as well. And it's good because I quite enjoy the presenting thing especially when it's a subject that I'm really interested in.
Mark: You can certainly tell that the interest is there but you do have that engaging on screen charisma too.
Ricky: Thank you, it's been good. We did that one and the BBC seemed to like it so they offered me some more work. So it I'm into it, I'll do it and they've come to me with some great ideas so hopefully we'll get the made next year. Well that's the plan any way.
Mark: I'd love to see you trekking round the States when things are safe doing a bit of a Blue Highway thing and marrying up those two interests.
Ricky: Yeah.
Mark: Well take care mate stay safe and talk soon. Thanks Ricky.
Ricky: You too mate, thanks Mark.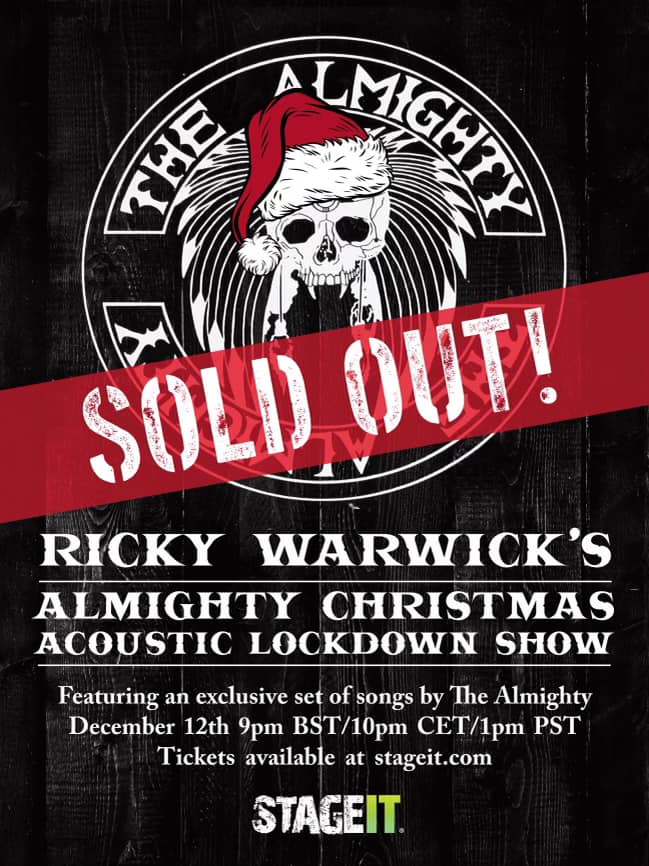 add