Houses of Heaven Channel the Glory of Wax Trax With INHALT's Dub Remix of "Sleep"
Houses of Heaven's Silent Places was my personal favorite post-punk record of 2020; a visceral collection of songs that grabs hold of your jugular and doesn't let go over the course of its ~40 minute run time. While the record continues to gather praise, the band is keeping momentum with a new release, a heavily electronic dub version of opening track "Sleep," lovingly remixed by INHALT's Matia Simovich. Listen below:
The remix retains much of the track's original electronic energy, featuring a throbbing synth bass line run through a series of delay and reverb effects, blowing the track wide open in an onslaught of deep, dubbed-out chaos. The remix certainly calls some of the late eighties Wax Trax singles to mind, recalling a forgotten era where Adrian Sherwood, Flood, and François Kevorkian ruled the world. Simovich, who also runs Infinite Power Studios and produced the entirety of Silent Places offers some additional context about the remix:
It seems that long gone are the days of the producer remixing the record they produced, but why abandon a good thing? I always loved the b-side of the 12" single. Often that song was an alternate version the producer of the LP remixed (Flood's 12" of Nitzer Ebb's "Ascend" comes to mind). With this dub of "Sleep", I tried to stay true to that spirit but informed by the hard dubbing of Adrian Sherwood. Pitched Eventide delays, tape echoes and flanging coupled with hard edits, cuts and manual cross fades…
The remix is currently available on Bandcamp for purchase, and can be streamed via the usual services (Spotify, Apple Music). Check the album art and links below: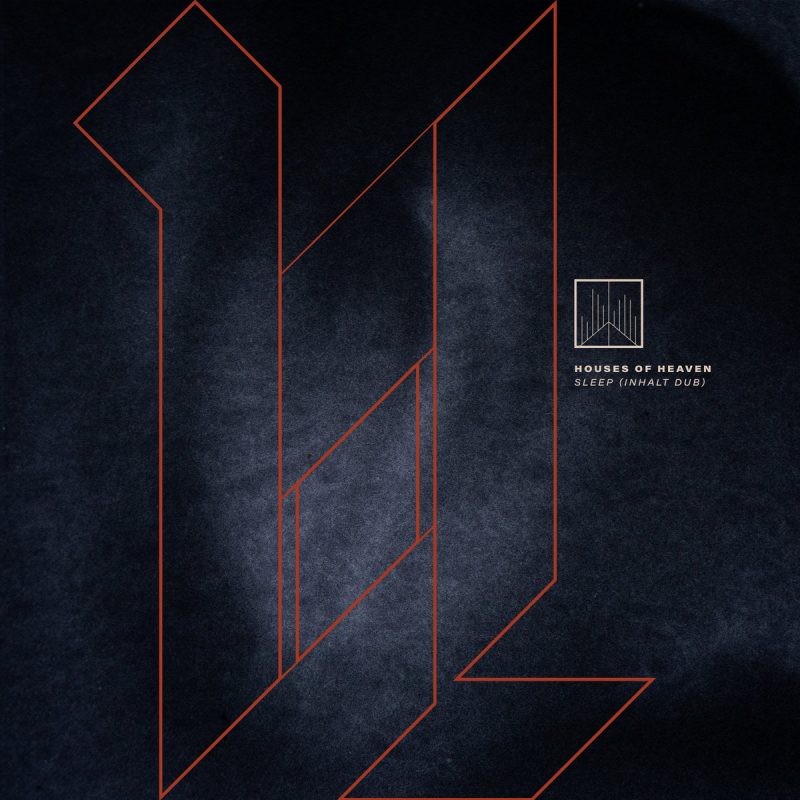 Photo and visualizations by Effixx
The post Houses of Heaven Channel the Glory of Wax Trax With INHALT's Dub Remix of "Sleep" appeared first on Post-Punk.com.