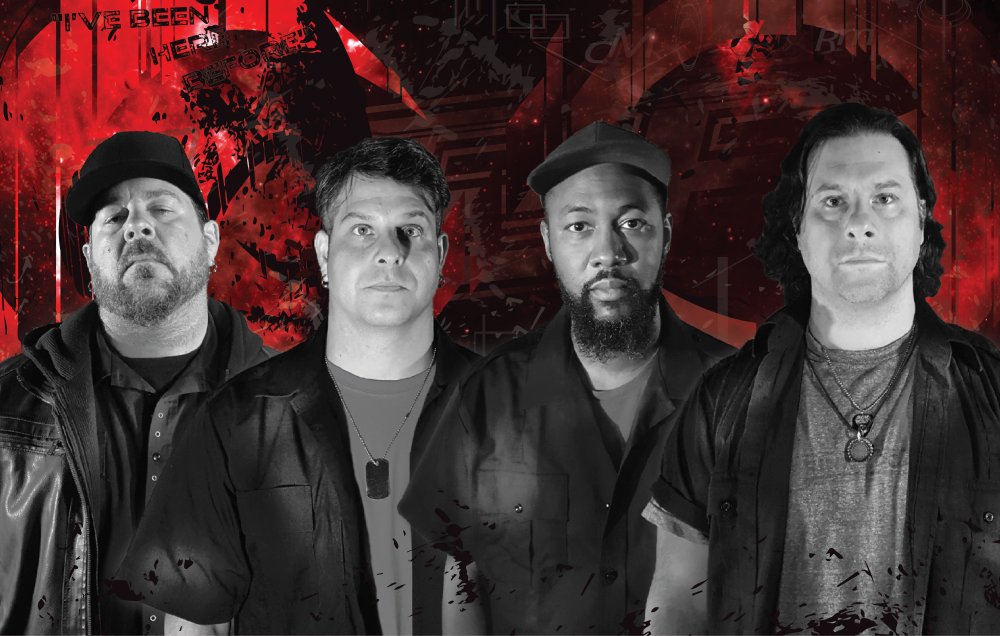 Hard rock band VEER have released their new single, "Red Tide," on all streaming platforms, as well
as a music video to support the single.
Fans will recognize the band's inimitable sound on the new single, which features an unrelenting, infectious chorus, but will also note a hint of "dark depth" in the song, as lead vocalist/guitarist Ronald Mal explains it.
"We recorded this song during a worldwide viral pandemic, so it's hard to ignore that," Mal says. "Something that profound works its way into the music, whether you want it to or not. We knew that going in, and we just owned it. For us, 'Red Tide' is practically an anthem for our place in time. It's a snapshot of what's going on in the world."

The video matches the mood of the song, with its heavily shadowed imagery juxtaposed with intermittent spangles of light, as the band performs along the shore of a river at night. Directed by Kevin Kangas (Fear of Clowns), the video is striking in that it appears both melancholic yet hopeful at the same time, much like the song itself.
VEER, who formed early in 2016, have quickly risen to the top of the mid-Atlantic music scene while also enjoying international success. In 2018, their debut album, Apocalyptic, Baby, was released and immediately broke the Amazon Top 100 rock albums. That same year, they were awarded Best Rock Artist at the prestigious Maryland Music Awards, where they closed the show with a performance of their hit single "Come Clean." The band was also nominated for "Best Breakout Artist," making them one of the few acts to be nominated for multiple awards in a single year. Then in early 2019 they were awarded "Best Rock Song" for their single "Come Clean" by the World Songwriting Awards, an international organization that promotes and recognizes songwriting in various genres throughout 129 countries.
"Red Tide," which was engineered and co-produced by Steve Wright (Slipknot, SR-71), marks the rst new release from the band since 2019's Shut Up and Breathe EP.
"We've been steadily working on new music and on a new album," Mal says. "Concert venues may have been temporarily shut down, but our creativity as a band hasn't been stied. If anything, we've found a pocket of inspiration in all this, and we're eager to share new music with our fans."