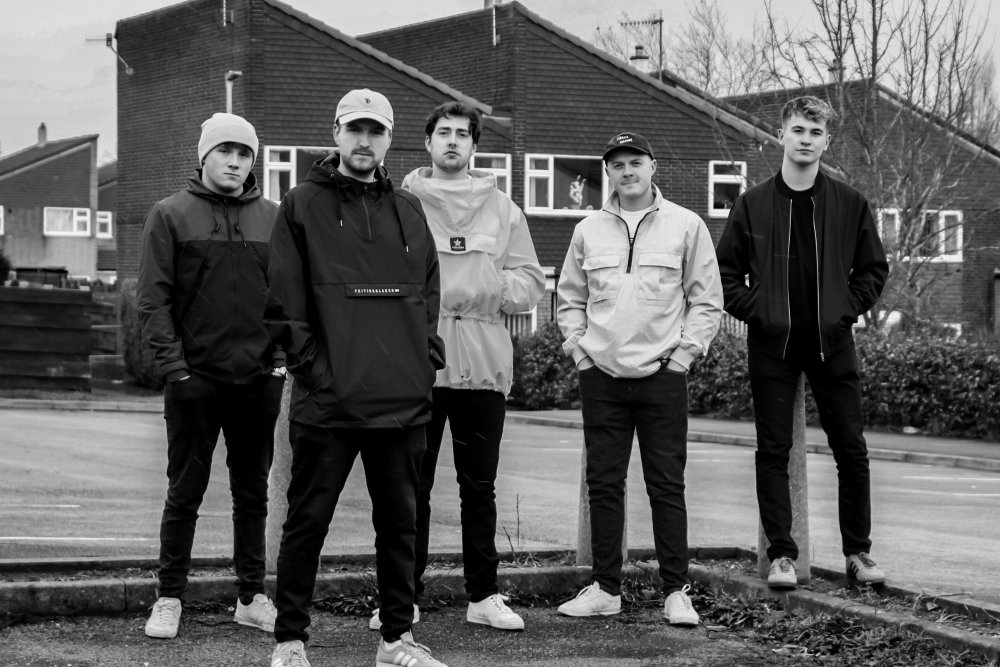 The Crooks are set to release their brand new single 'I Wonder'. The Crooks, consisting of Jacko, Chris, Duncan, Conor, and Tom formed in 2019, In which they released a plethora of tunes, and grew an ever increasing army of loyal fans. 2021 saw their track 'In Time' join 'She Walks Alone' and 'Nevermind' at over 100,000 Spotify streams.
Tipped as ones-to-watch for 2020, last year saw the band releasing a number of singles, including 'In Time' and 'She Walks Alone' securing the band's intricate rock 'n' roll sound, which they gripped in the palms of their hand. Dabbling in their own huge anthemic guitar based sound, The Crooks are set to release their most euphoric song to date, which also shines a light on their melodic wall of sound that everyone has grown to love.
'I Wonder' is about breaking the shackles of a worldwide pandemic and The Crooks kickstart a warm, fresh sound. Realising how life was, while also looking forward to how life can be, the ultimate lesson is – be free.

Using a dark time in everyone's lives as a way of discovering a way into a brighter future, The Crooks give you 'I Wonder' as a one way ticket to a new mentality with no plan on ever looking back.
Turn it up loud, and let 'I Wonder' set you free. Pre-Save/Order single 'I Wonder' HERE.
---
Las Vegas based punk rock outfit Gob Patrol have unleashed an uneasy and angsty new punk offering with their new single 'Bad Vibes'. The single is out now on all digital platforms through Riot Records. Gob Patrol released their 2nd and most recent EP Spit in December 2020.
An ode to punk legends Black Flag, Gob Patrol's latest single describes that feeling you get when you're in the presence of someone who terrifies or confuses you, giving you a "bad vibe". Hard bass and buzz-sawing guitar riffs accent the crashing cymbals and minimal beats, with repetitive lyrics telling a story of fear and uneasiness.
Gob Patrol are heavily inspired by the legendary 80's US punk scene highlighted by acts such as Black Flag, GBH, Minor Threat and The Germs. They are angsty, rebellious, chaotic and 100% pure old school punk rock – just how we love it.
Listen/buy 'Bad Vibes' HERE
---
SLAMDINISTAS slam you madly with their second single 'Cut Me Some Slack'. True to who they are, these raw, in-your-face, street rock and rollers testify their love for all things Faces and Stones. Gabriel Johns' sanctifying vocal delivery rides right alongside Mike Gavigan's rolling blues slide and Loren Molinare's slinky rhythms. Brian Irving and Paul ILL keep it grooving along with real drum and bass – both hypnotic and downright glorious.
SLAMDINISTAS slam! SLAMDINISTAS deliver! 'Cut Me Some Slack' shows rock and roll is alive and kicking!
Slams' latest single is available now on all digital platforms via Die Laughing Records / Golden Robot Records. 'Cut Me Some Slack' is the follow up to recent hit 'Little Troublemaker'.
Stream/buy 'Cut Me Some Slack' HERE