Esperance alt rockers Car Park Social drop heavy hitting alt-rock single "Blind"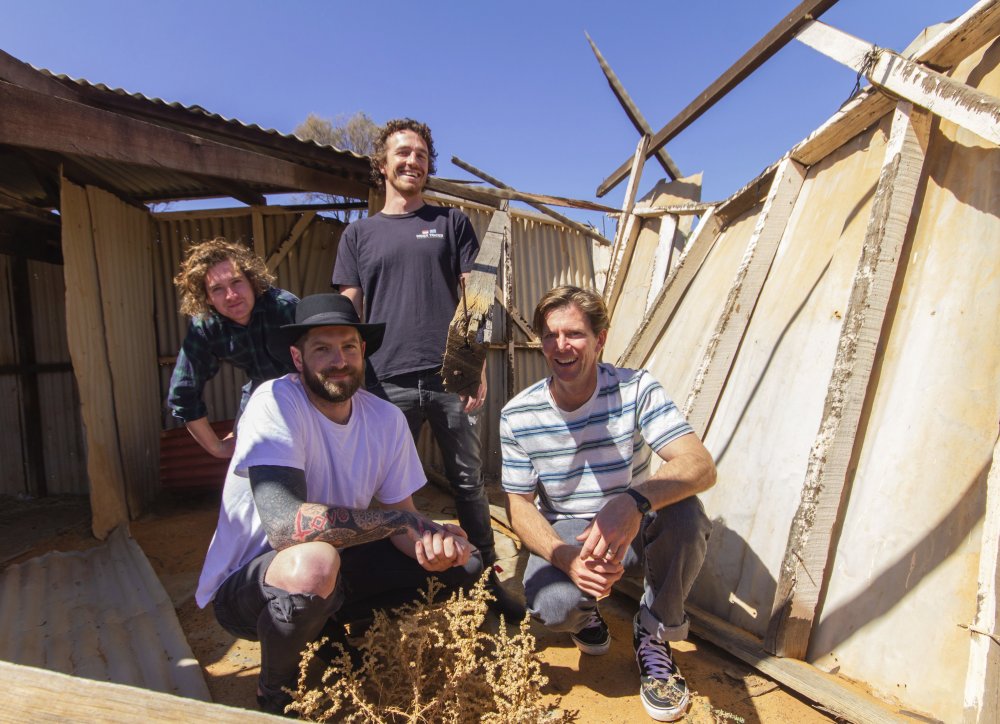 Car Park Social hit the end of 2020 with their alt rock, heavy hitting single "Blind", set for release Thursday 10 December 2020.
While 2020 has been a tough year for many, Car Park Social are so grateful to be living in Western Australia and reflect on their fortune in living in this wonderful state where, to date, the impact of COVID-19 has been minimal. The minimal impact meant the Esperance based four-piece were able to enter the studio in October and lay down tracks for their forthcoming EP, due to be released in early 2021.
Car Park Social didn't record in your typical recording studio however, rather it was the historic Coolgardie Railway Station that housed the band, deep in the heart of the Goldfields of regional WA. It was through linking up with Barefoot Bands, a volunteer organisation that works with regional and remote communities through mentoring, teaching and recording programs, that the band were able to access this iconic site. The brain child of Karnivool lead guitarist Drew Goddard, Brenton Meynell of SevenHurtz and WA music stalwart and WAM Board Member Chris Edmondson, Car Park Social drew on the years of experience that these legends making up Barefoot Bands had to offering the recording of their EP, and the synergy between band and mentors is evident.
Recorded by Meynell and Goddard, and mixed and mastered by Goddard and Foxhole Studios Chad Blondel, lead guitarist Paul Ricciardo of Car Park Social speaks about the experience: "We couldn't have come up with a better creative scenario," says Ricciardo." A lock-in session in a historic train station in the middle of the Goldfields, with a bunch of music industry stalwarts leading the way. This EP is about linking regions and forging friendships through the medium of making music."
The first peek into their EP, 'Blind' packs it in with intensity, while providing dynamic relief found in their self-described 'underwater-dreaming' bridge. Lyrically driven by the anxiety and uncertainty felt by many surrounding climate change, the single analyses society's understanding of the issue and its impacts.
Let Car Park Social immerse you into their alt-rock vision with new single "Blind".