Eskimo Joe unveil new single '99 Ways'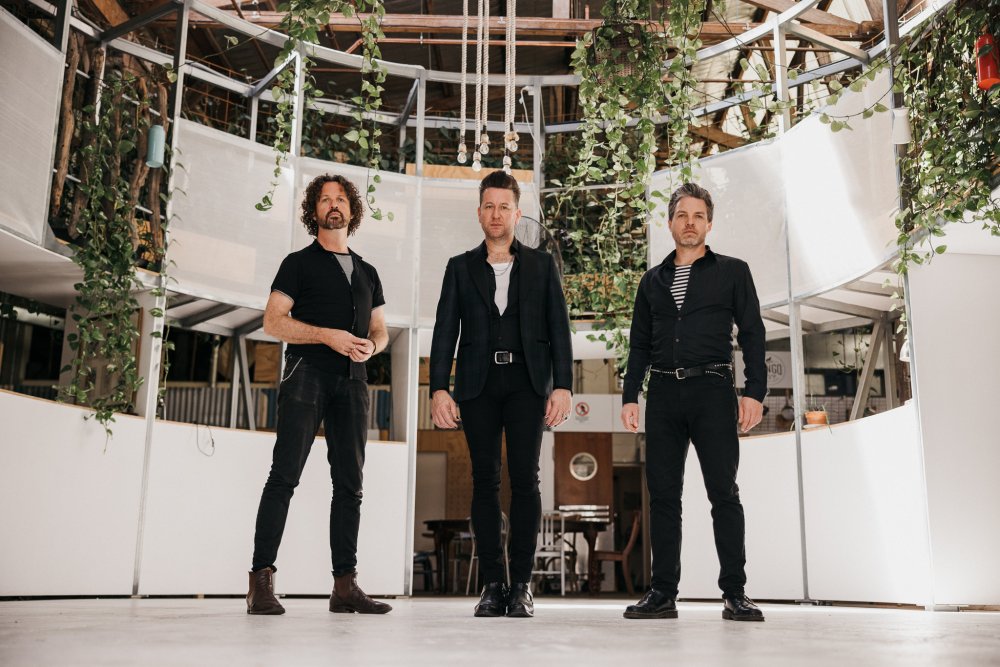 Australian rock royalty and 1990's Indie icons Eskimo Joe triumphantly return to the airwaves with new music today.  Their new single, '99 Ways' sees them re-energized and more formidable than ever, showcasing why they continue to dominate after 20 years of playing together.
Speaking about the inspiration for '99 Ways', Kav Temperley says today:
"99 Ways is an isolation love song.  I started writing this song in the first week of isolation when I was stuck in my bedroom with a bad fever, we didn't know what it was and as I'd just returned from the states, we thought it best to isolate me from the rest of the family – luckily i had a piano in my room! Isolation is something the whole world has had to go through, and it's been tough but sometimes you can only understand what someone else is going through if you have been through it yourself."
'99 Ways' is the follow up track to their highly anticipated call to arms single 'Say Something' released in June 2020.  'Say Something' released after a 7 year hiatus is, "A song about hope and what it means to be a humanitarian. Whether we are talking about domestic violence, racism or the environment, to stay silent is to be complicit. Unless we say something, how will we build a better future?"
Kav Temperley
'Say Something' became the number 1 most played song across the Triple M Network, including a classic Garage Sessions performance in WA.  The band featured across various publications (Rolling Stone, News Ltd, SMH, NME, The Music, Tone Deaf/The Brag, Music Feeds) as well as interviews on TV breakfast programs: Sunrise, Today, ABC TV News Breakfast, culminating in an unforgettable performance on ABC TV's The Sound.
"We were so lucky to be able to have put out the song 'Say Something' over the lockdown period, and everyone's response was so encouraging that we aimed to get back in a room as soon as we could and write another song. So, in august of 2020 we started writing and recording '99 Ways' in our Fremantle studio. We recorded most of the track between Studio 42 in Fremantle and Rada Studios in Perth.
99 Ways is self produced, and once again mixed by the amazing Pete Holz. 
This is our isolation love song."
Kav Temperley
During Covid lockdown, the band embraced new ways to connect with their fans. Their weekly 'Say Something Sessions' featured a roll call of Australian rock legends including: Chris Cheney (Living End), Sarah Mcleod (The Superjesus), Ella Hooper (Killing Heidi) and Kevin Mitchell (Bob Evans, Jebediah) to name a few.