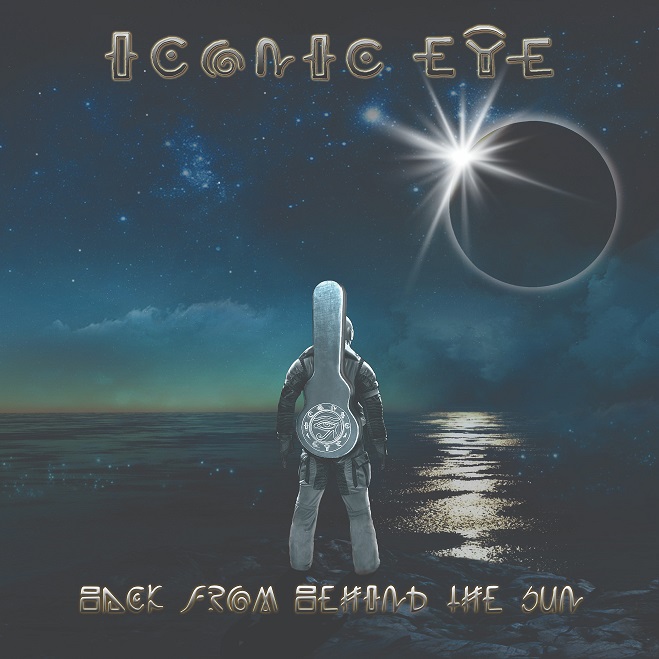 The press release starts auspiciously: "Critically acclaimed British rock band Iconic Eye are pleased to confirm that Janey Smith, previously known as Janey Bombshell, is their new lead singer. She makes her debut with Iconic Eye when they release their new EP "Back From Behind The Sun" on Friday 4th December 2020."
Now never hearing of the band before or indeed the fine-voiced Janey Smith I  still took this one for a spin and am so glad that I did. If you love the sounds of female fronted mid-eighties melodic Hard Rock then Iconic Eye is a band to checkout, Janey herself has a touch of Benatar about her voice but on tracks like opener and title track 'Back From Behind the Sun' and 'Ghost Town' comes into her own. They're both great and separated sonically by a cover of one of my favourite songs from the 70's – Jefferson Starship's 'Jane'.
Now covering one of your favourite songs is normally asking for it! But I must admit I rather like this version of Jane and love what they've done with the bridge. It's also the prefect song for Janey's voice and all up makes a rather great first half of the EP.

'Have My Day' that follows builds beautifully on a bed of guitar and drums and tells a tale of hanging on and "not giving up. staying focused with your eye on the prize. Not giving up until you have your day." Closer 'Femme Fatale' just smolders and really seals the deal. If this is what these guys are capable of then I can't wait to hear more…
TRACK LISTING: BACK FROM BEHIND THE SUN (3:18) | JANE (4:03) | GHOST TOWN (4:17) | HAVE MY DAY (4:23) | FEMME FATALE (4:16)
ORDER THE EP FROM – https://iconiceyemusic.com/new-ep