New year, new beginnings for Dead Can Dance's Lisa Gerrard and Jules Maxwell. The duo have signed to London's Atlantic Curve (Schubert Music Europe) and set to release a new album, Burn, on the 7th of May 2021. The album was produced by James Chapman from MAPS.
Gerrard and Maxwell began working on the album in Australia in 2015 whilst writing songs for The Mystery Of The Bulgarian Voices (Le Mystère des Voix Bulgares). After being introduced to Chapman, they asked him to produce the album.

"It is with great pleasure that I share this collaboration with Jules Maxwell," says Lisa Gerrard. "Jules and I began our creative journey with Dead Can Dance. We realised that we could connect through improvisation and that musical exploration continues to evolve with this present work."
"I can't believe it's nearly six years since Lisa and I began work on this album at her studio in Australia," Maxwell adds. "It's been an inspirational journey for me. Without Daryl Bamonte's encouragement and creative drive, this record would never have developed in the way it has and I'm thrilled that it is finally being released on Atlantic Curve."
Atlantic Curve was formed as part of a new international structure featuring ten record labels established by Schubert Music Europe in 2020, which are internationally distributed by The Orchard, the world's largest independent distributor.
Label head Daryl Bamonte is more than chuffed to sign them on: "(It's) like a dream for me, and it's also very satisfying that they chose to work with James as producer. The combination of their unique talents has created a truly outstanding record."
Managing Director  and Head of Recorded Music Thomas Thyssen adds: "It is an absolute honour and privilege to be working with Lisa and Jules on their upcoming album, and we are more than proud to be welcoming them, both to Atlantic Curve as well as a part of the Schubert Music Europe family."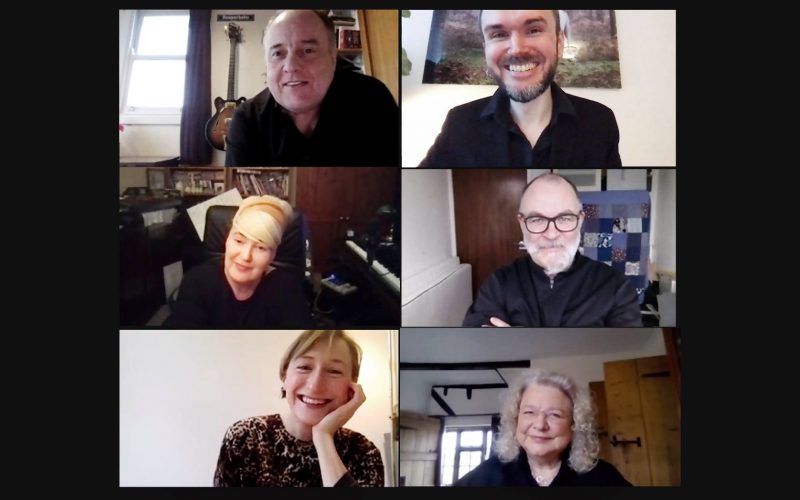 The post Dead Can Dance's Lisa Gerrard and Jules Maxwell to Release New Album "Burn" on Atlantic Curve appeared first on Post-Punk.com.