Dark psych-gaze act Seatemples awaken Desert Travelling Spirits in the video for "Desierto", a track featured on their recently released full-length studio album Trópicos.
Desierto" evokes 60s psych memories with disruptive post-punk and trippy shoegazing layers,  unrelentingly continuing the elemental deluge of songs on an album that would be well at home in the back-catalog of classic Creation Records and 4AD.

The song is inspired by desert travelers who meet, stay and get lost in Northern Chile", and in the video, the band meets their traveler spirits through an introspective ritual under the country's northern desert sun"
Watch the video for "Desierto", Directed by Francisca Lynch, below:
Seatemples consists of Patricio Zenteno (vocals, guitar, and programming) Priscila Ugalde (bass and vocals), and Harold Olivares (percussion), plus the introduction of a new member.
Trópicos is the result of a year and a half long production and creative process. It bears its name from the mapping of different geographical locations spanning a particular latitude of the Earth.
The album was mixed by ex-Amusement Parks on Fire's Daniel Knowles, and features the infamous Maurizio Baggio on the record's mastering.
Seatemples Trópicos is out now on CD, Cassette, and Digital/Streaming.
Order 'Trópicos' DELUXE TRIGIPACK via Icy Cold Records France Here
Order 'Trópicos' CASSETTE via BlackJack Illiminst Germany Here
Listen on Streaming via Spotify Here
Follow Seatemples: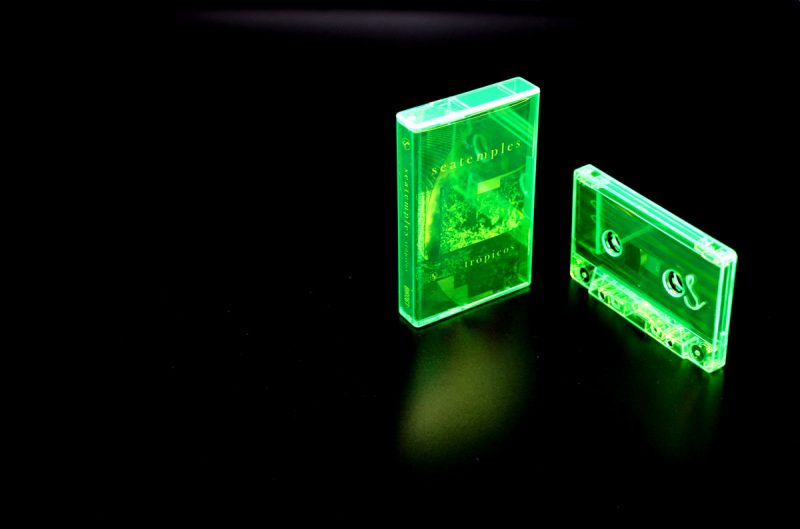 The post Dark psych-gaze act Seatemples awaken Desert Travelling Spirits in their video for "Desierto" appeared first on Post-Punk.com.