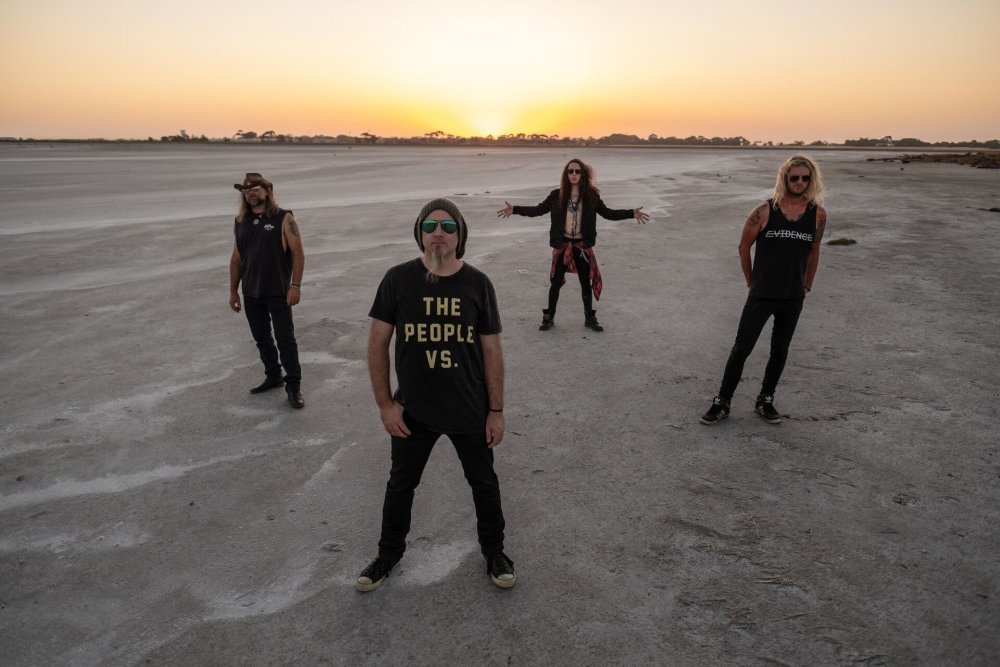 After releasing their monumental new album Cold Chamber via Golden Robot Records in March this year, CICADASTONE have lifted track one from the album 'Red Eye Raven' as their next single to radio.
'Red Eye Raven'  is a song about perception. It's about how you see yourself verses how others see you., and the ultimate struggle of self-acceptance in an unaccepting world. To compromise who you are and what you stand for… do you just accept it? When you feel life pressures are building, the red eye raven is slowly circling in…
Cicadastone's Cold Chamber is an album that continues to push the grunge rock boundaries and picks up where the 90's movement left off. An authentic, dark and melodically driven soundscape, powerful in its execution, the songs are complex in design and detail yet flow with simplicity and ease.
Cold Chamber is a musical landscape of twists and turns, and a journey you don't see much in modern albums. It has its own unique sound while staying truly authentic to the genre – a difficult task in a time when it's all been done before.
The 2LP black vinyl edition features 2 additional live acoustic tracks (not available on the CD or digital version of the album).