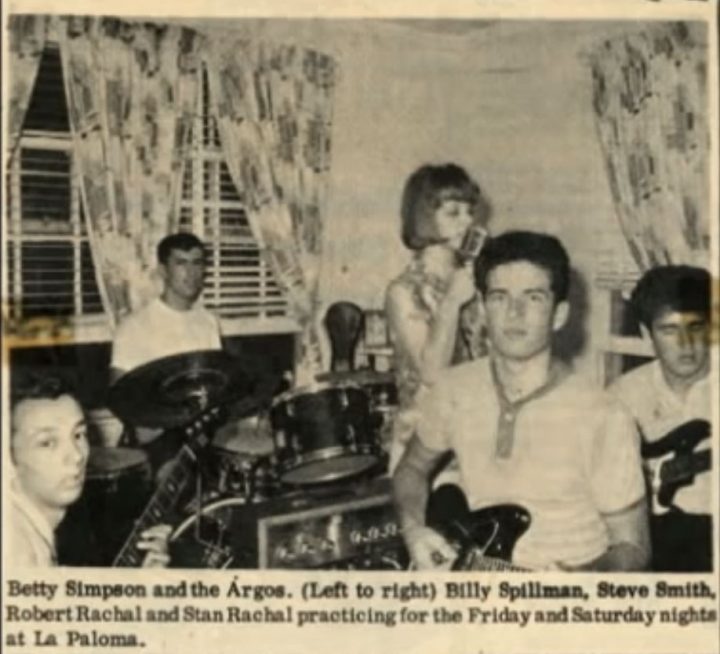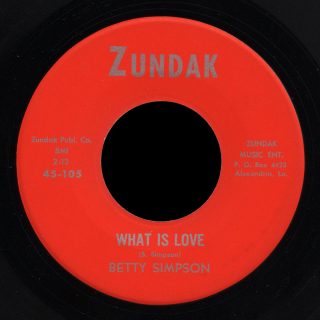 Betty Simpson wrote both songs on this teen record on the Zundak label out of Alexandria, Louisiana, northwest of Baton Rouge. "What Is Love" is upbeat, while "Weeping Willow" is a ballad, as you'd expect from the title.
Betty was a teenager when she cut this in 1965. She worked with a band called the Argos, who were Billy Spillman (bass), Steve Smith (drums), Robert Rachel and Stan Rachel (both on guitar). They performed at the La Paloma Lounge south of Alexandria, and Betty also appeared at the Louisiana Bandstand TV show.
Photos and info come from the youtube video below, which has a few more news clippings of Betty:

They recorded the single at La Louisianne studios in Lafayette. Zundak was the label for one of my all-time favorite Louisiana garage 45s, "Baby Get Lost" by the Barracudas.