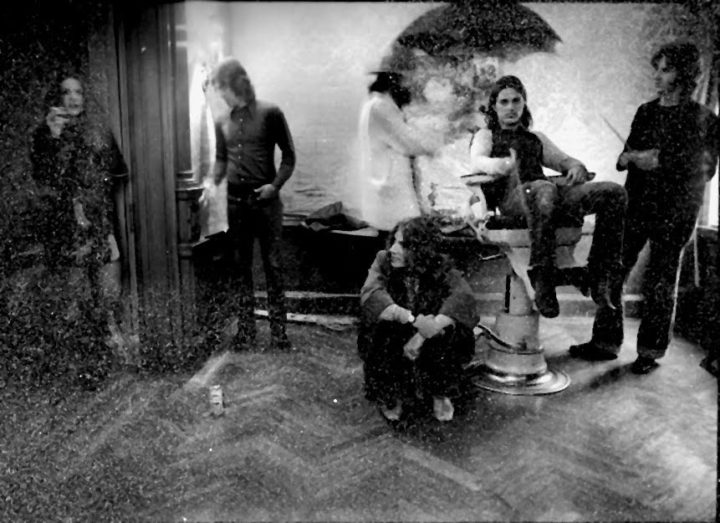 In 1969, a few Texans formed a band in San Francisco known as Benny, Cecil and the Snakes. The group's name was taken from the popular cartoon, Beany and Cecil the Seasick Sea Serpent by Bob Clampett.
Members were:
Cecil Cotten of the Briks on vocals
Benny Rowe of the Wig and a later lineup of the Jackals on lead guitar
Keith Ferguson on bass
Steve Karnavas of the Chaparrals on drums

They played parties for for the Rip Off Press and opened shows for Boz Scaggs, including at the Keystone Korner in July of 1970. Reese Wymans and George Raines of of Boz's band would sit in with the Snakes on occasion.
I found a few published notices for the band:
Benny, Cecil and the Snakes shared a bill on July 24, 1970 with Joy of Cooking at the New Orleans House on San Pablo in Berkeley.
They played for a Young Replublicans of Santa Clara event at the Ramada Inn on November 13, 1970!
July 1-4, 1971 they opened for Charlie Musselwhite at In Your Ear, 135 University Avenue in Palo Alto.
In a 1971 feature in the San Francisco Examiner, Kathy Goss described the band playing a Bastille Day party at the Pacific Heights mansion she shared at 2300 Pacific before it was torn down. The photo at top was taken at this mansion, I believe, the unidentified man in the white coat was a tenant there.
Thank you to Wm Wms for sending the photos that Cecil Cotten shared with him, and for much of the information in this post.
I'd appreciate more info on Benny, Cecil and the Snakes.
I have to wonder if there are any recordings out there …?