Bad Moon Born herald new era for band with new single/video 'The Heart From The Hollow'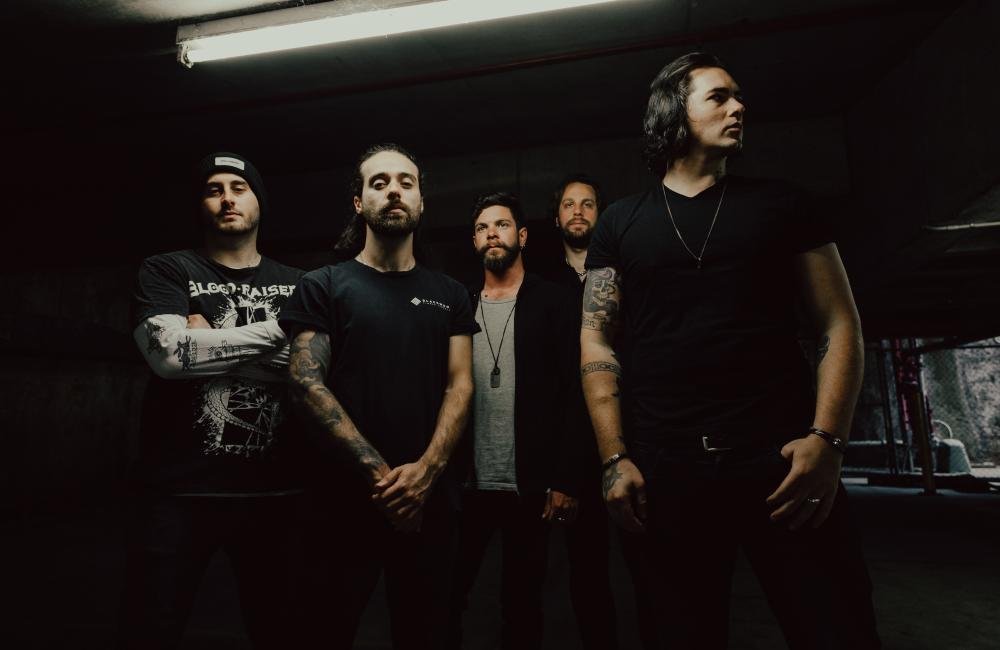 Bad Moon Born are in a phase of re-birth. The Sydney-based five-piece are today releasing their newest single, 'The Heart From The Hollow', the first taste of an EP to come in the near future. A shift in style and pace, the new single heralds a whole new era for the band!
'The Heart From The Hollow' will see its release on Friday February 12th on all digital stores and streaming platforms. It can be pre-saved HERE.
They are debuting the song live in Sydney this weekend, Crowbar Sydney Saturday 13th February – and bringing their mates Introspect and Wolf Creek along for the ride! Tickets are available at http://silverbacktouring.com.
The single comes with a videoclip Directed, Filmed and Edited by Ian Knighton from Ian K Media.
'The Heart From The Hollow' marks the group's first outing within the metalcore genre, with the track being produced and mixed by the band's guitarist, Voya, Composed by Jordan Von Grae, Voya, Ned Koncar and John Ezilmez, with the Drums recorded by Chris Blancato and the track Mastered by Chris Athens.
A large portion of 2020 was spent working on new material, diving into a totally new genre and exploring new-found personal depths in their lyric writing. 'The Heart From The Hollow' plays with the idea of losing oneself in anger, and forfeiting your capacity for compassion in doing so.
Vocalist Jordan Von Grae says that the single '…is written to represent the inner monologue one might face when dealing with extreme bouts of pain and anger. In essence, The Heart From The Hollow is an ode to the dichotomy of rage and reason, explored through an introspective lens. This idea of heightened self-awareness with an attention to inner turmoil is a recurring theme throughout the course of this EP.'
With their last release, a heavy and tongue-in-cheek take on Billie Eilish's 'Bad Guy' achieving over 80,000 streams on Spotify, the band are ready to capitalise on this influx of new fans with a fresh arsenal of heavier material! Music Feeds' Emmy Mack said that the cover injected '…Eilish's dark pop chart-smasher with a wall of grooving riffs, wah-drenched guitar lines and a big dose of theatrical, horrorcore swagger, the five-some have taken this well-worn radio staple to a whole new place, and it's a whole bunch of blood-splattering fun.'