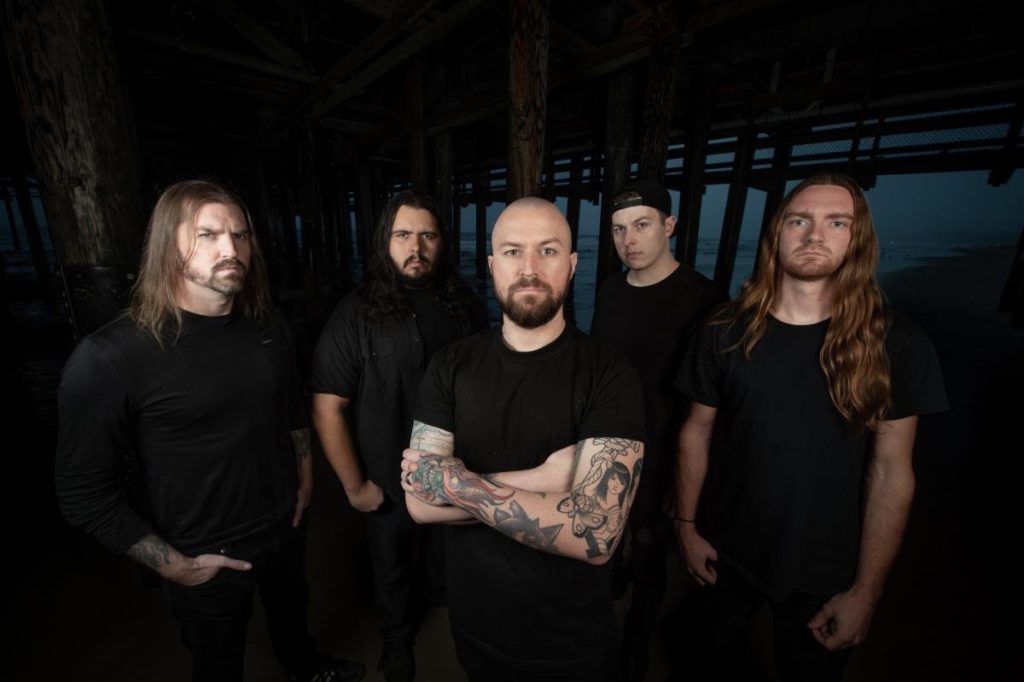 Allegaeon have released a new digital single, Concerto in Dm – featuring the title track and B-side "In Flanders Fields".
Greg Burgess (guitars) comments: "What can we say about J.S. Bach that hasn't already been said? Musical genius? Greatest composer to ever walk the earth? It's all been written before, so I'll go to what he means to Allegaeon. I first heard this piece back in 2000, and it has been a dream of mine to arrange this piece for a metal band; it only took 20 years to make it a reality. For anyone who has never worked on Bach before, the learning process is painstaking. Just when you think it's a repeat of a section you've already learned, you're suddenly in a new key, or there is a variation that totally throws a wrench in your muscle memory. In short, recording this piece was the most challenging thing I've ever attempted in this band. And I'm insanely proud of it. Crank it loud and get lost in it."
Riley McShane (vocals) adds: "Originally, these songs were part of the first draft track-listing of 'Apoptosis'. In fact, this alternate track-listing – including these two songs – ended up being the running order for the 'Apoptosis' LP. However, over a year after the initial release, we decided to put the songs out in a digital format for everyone to enjoy, just in time for the holiday season. Who needs Trans-Siberian Orchestra when you have Allegaeon covering Bach?"

Allegaeon's latest album, Apoptosis, was released last year to critical acclaim. Tracked at Flatline Audio in Denver with long-serving producer Dave Otero (Cattle Decapitation, Cephalic Carnage), Apoptosis is Allegaeon's fifth full-length, and the first to feature bassist Brandon Michael. "Musically, Brandon brings a huge new dimension," vocalist Riley McShane enthuses. "He has this wide breadth of music knowledge and stylistic proficiency that he draws from with excellent taste, and this makes a lot of the songs on 'Apoptosis' come to life." The record also features a guest appearance by classical guitarist Christina Sandsengen, who duets with guitarist Greg Burgess on "Colors of the Currents".
"On this record, I was more open to new ideas that we might not have used in past," states guitarist Michael Stancel. "Rather than deleting something because 'it's not Allegaeon-y enough', I would take a step back and see if that idea fit the song and decide if it was worth keeping. With that mentality came some of my favorite songs, because I was less worried about if it fit into our old sound." This statement is borne out across the whole album, which while very much embodying the core Allegaeon sound that has drawn fans in over the course of their impressive career, it pushes into new territory, and does so with unerring confidence. "Thematically, this record is all about contrast, and the music reflects that perfectly," says McShane. "The vocals are heavier than ever, but there are also more clean sections. The drums are faster than ever but also more dynamic, and the guitar playing is lower and slower than on most previous albums, but also provides long, melodic and beautiful sections throughout."
To Stream Concerto in Dm and preview and purchase Apoptosis, please visit: http://metalblade.com/allegaeon