All Time Low and Z2 Comics team up for Last Young Renegade-inspired graphic novel
The world of All Time Low​'s 2017 album Last Young Renegade is set to be revisited as the band are teaming up with Z2 Comics for a brand-new Young Renegades graphic novel – the band's comics debut.
The record marked a whole new chapter for the Baltimore crew and saw them dabbling in fresh new sounds and more conceptual storylines, and now this idea will be brought to life even further with the help of Z2 Comics, writer Tres Dean, Heartthrob co-creator Robert Wilson IV and artist Megan Huang.
"When we wrote our album Last Young Renegade we imagined an entire world separate of our own – almost a ​'what if' version of All Time Low, both with our musical sound and with the visual narrative we put together around it," explains Alex Gaskarth. ​"Creating Young Renegades the graphic novel allows us to tell more stories in the universe we imagined and delve deeper into the mythos and thematic ideas that were at play when we were celebrating that era. Young Renegades is another branch, another thread and another look into the LYR continuity through an incredible medium we've never collaborated in before. 
Read this: 12 rock stars who have written their own comic books
"Working with the storytellers and artists on this project has been an incredible new undertaking and we can't wait for everyone to enjoy it with us."
Teasing at what's to come from Young Renegades, a synopsis reads: ​"Who needs a high school reunion when your favourite band is playing a secret show the same night? That's what Connor and Becca, two classmates who never crossed paths until their 10-year reunion, decide when they hear about a secret All Time Low show in town. As they follow the clues to the secret location, they begin to realise that larger forces are pushing them together and learn the power of hearing the right song in the right place at the right time."
To celebrate the release of the graphic novel – which is due out in June and can be pre-ordered now – All Time Low are also set to unveil a new vinyl edition of Last Young Renegade with the deluxe edition of the comic.
Check out the artwork for the standard version below: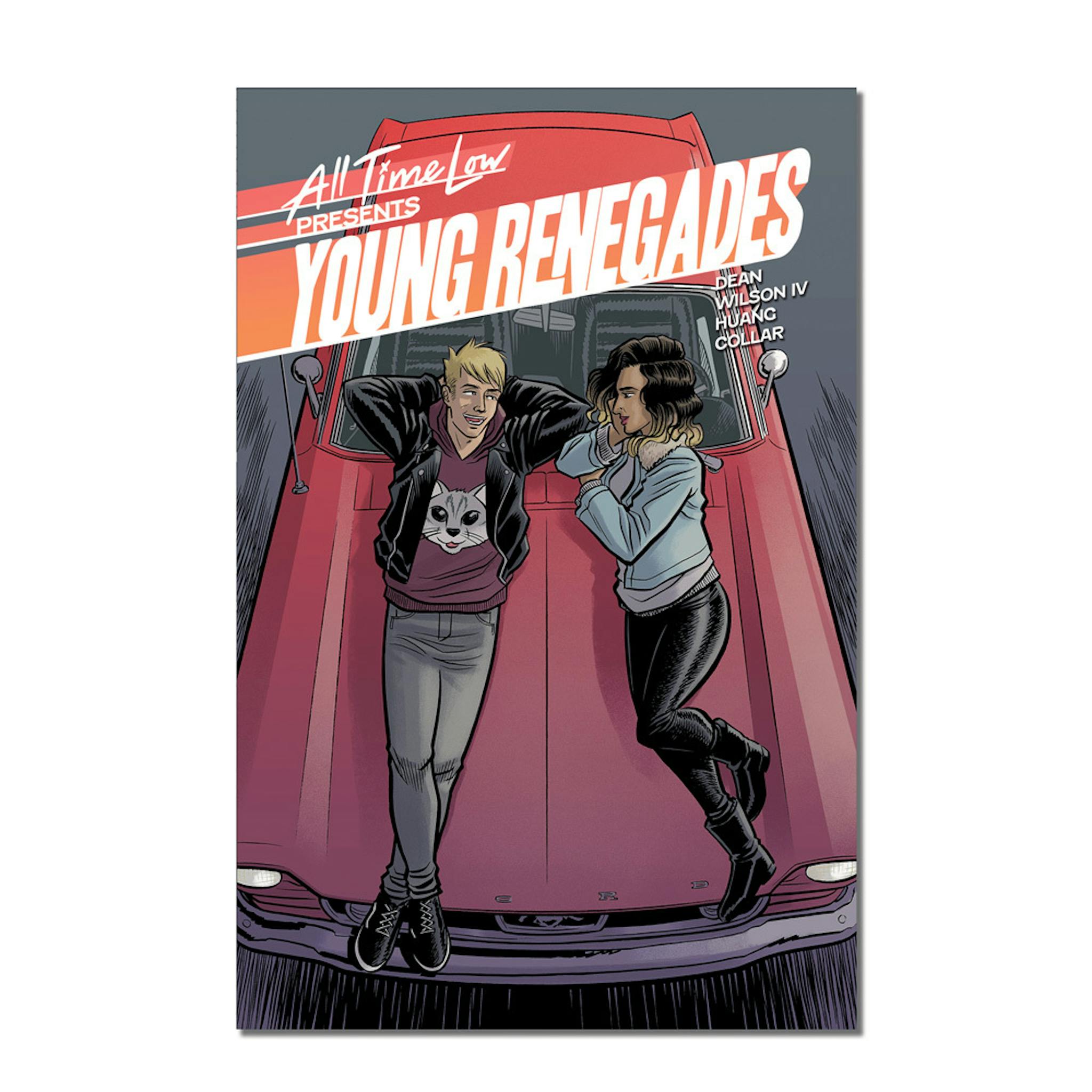 The deluxe cover looks like this: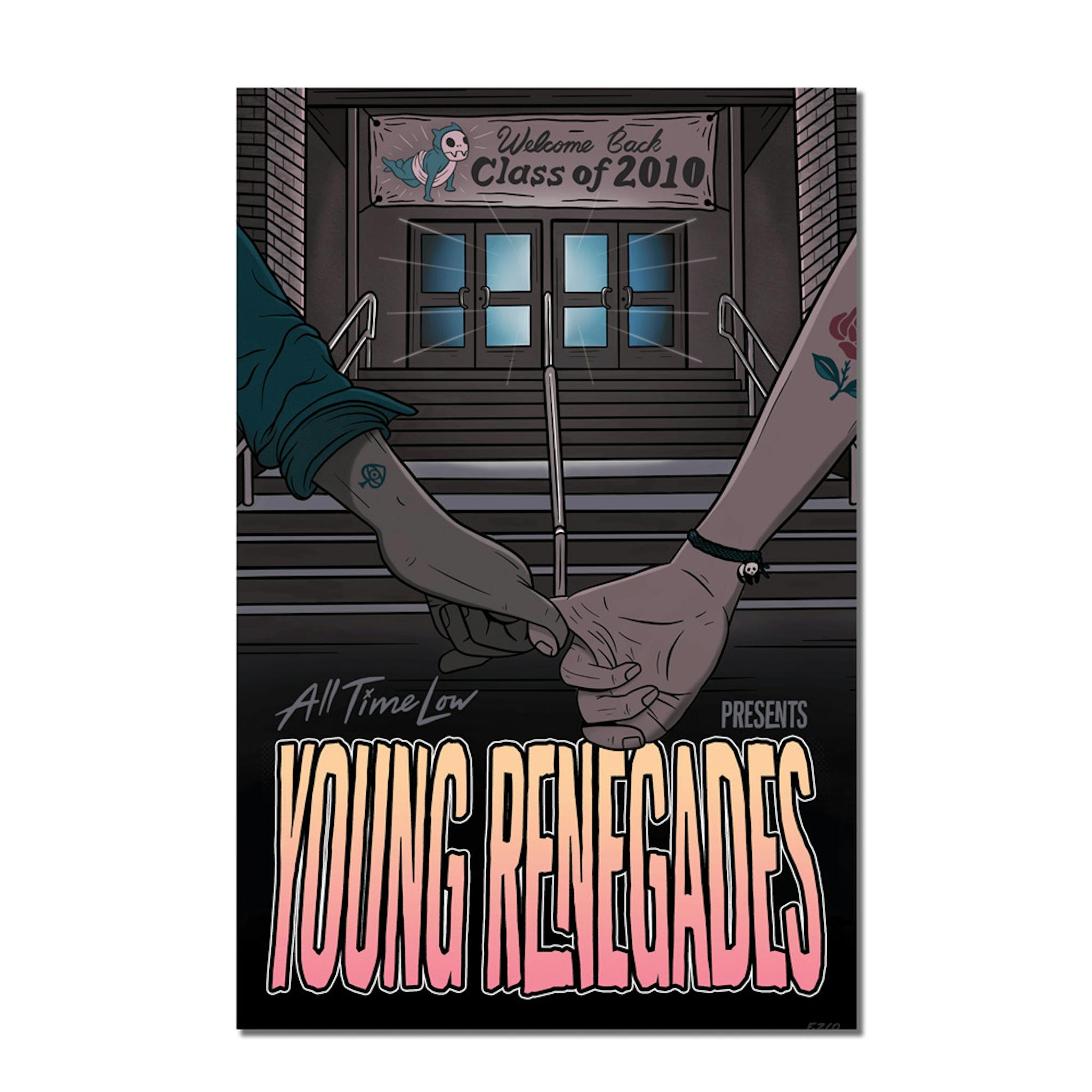 And, if that's not enough for you, check out this exclusive look at the full tryptich of prints included in the deluxe edition (*insert heart-eyes emojis everywhere*):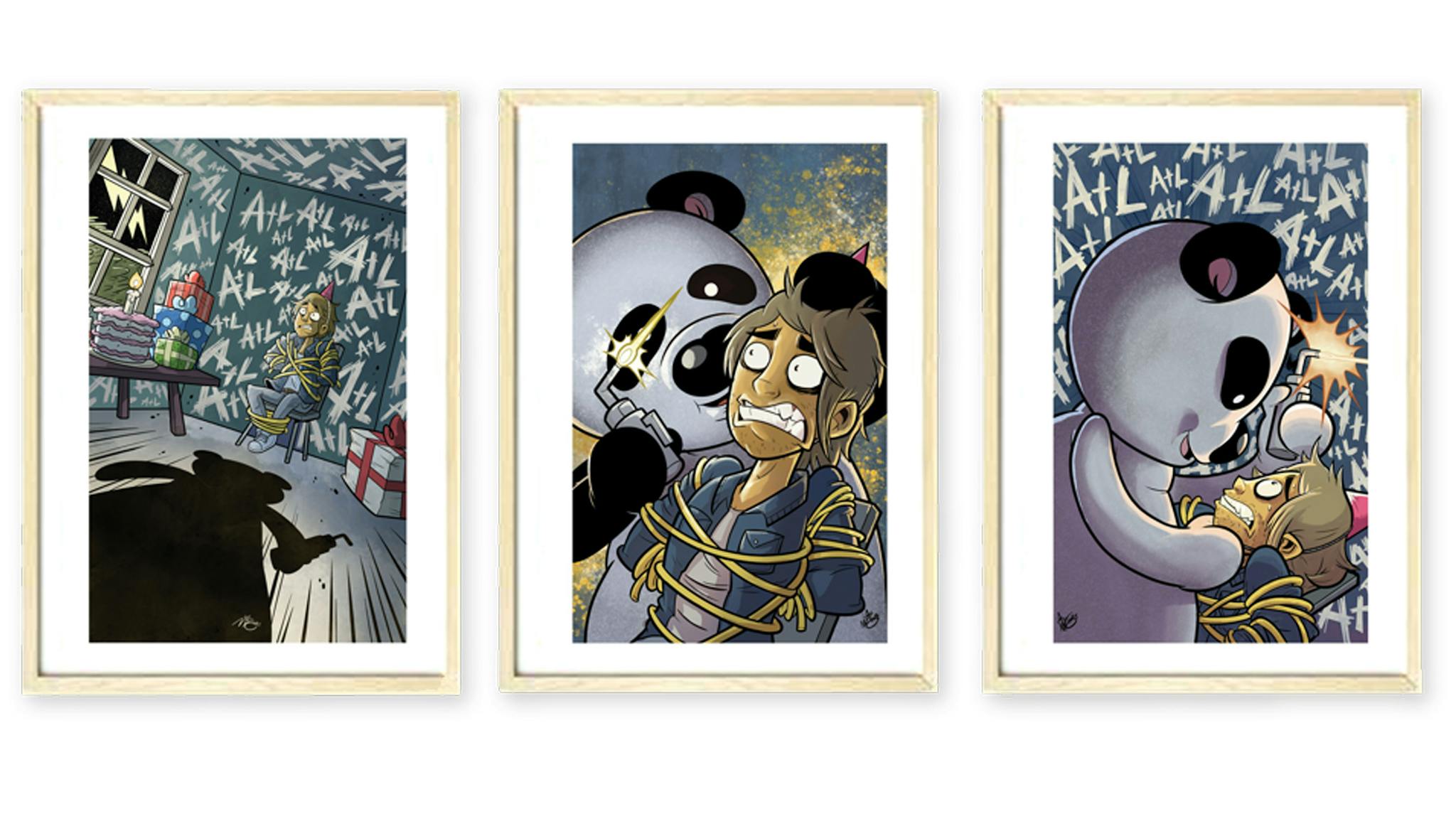 Posted on January 28th 2021, 7:00p.m.