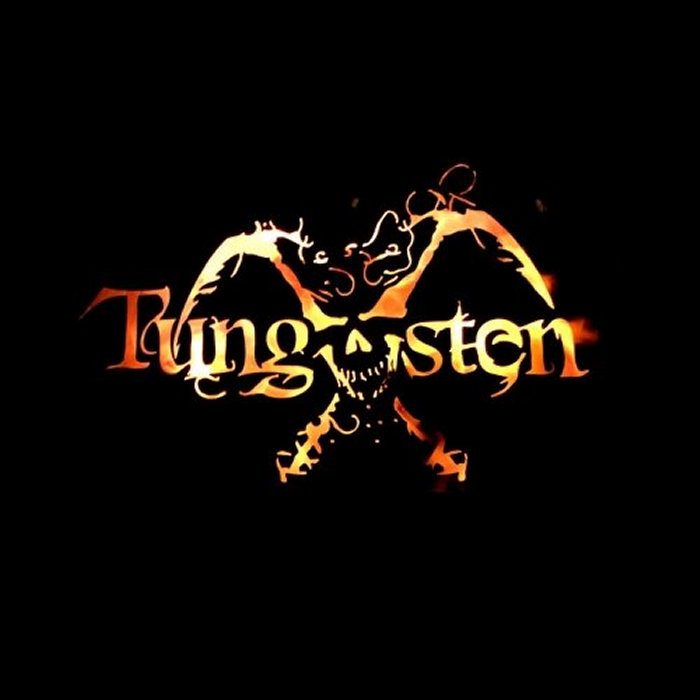 When it comes to good old fashioned hard rock, Perth certainly has a distinctive sound than leans towards a dry, raw sound indicitave of the environment that surrounds the Perth music scene. One such band is TungXsten who have forged their own path in a genre that can be either saturated or a massive winner. Best described as a bit of this and that in terms of hard rock aka classic rock, hard rock and even a bit of traditional heavy metal, the band have done pretty well with their self-titled release which is out now.
The album kicks off with a real groove oriented rocker in "The Ride To Nevermore" with it's chugging riffs and a mix of alternative and classic rock sounds. Immediately you hear a grungy sort of sound that has a bit of bite but there's plenty of melody here too, particularly with the lead guitar parts and it's heard quite consistently through out the album.
"Ball And Chain" is an uptempo energetic number, borriwj g a bit of punk mentality but still sitting within the hard rock realm. The first real highlight of the album however is the aptly titled "Tungxsten Groove", starting with a very classic intro leading to a bouncy foot stomping groove and further classic sounding melodies. This one certainly gets the ears tickling and the head swinging around a bit.

The highlights don't stop there however and continues into the following track "The Dark Room", a dark brooding rocker with a slight southern country swagger. The heavy metal fans will dig but rock n' rollers will love it even more.
The rawness and grungy feel of the album certainly leaves you swinging between the alternative and traditional hard rock and metal world here and the rest of the album certainly gives you more of that vibe. Songs like "Addict Of The Pain", another one to add to the highlight reel here is a foot stomper of a track with the bass and drum parts keeping things real tight and concise.
"Brother Noompsy" is an interesting title and certainly one that begs a curious mind questions on the backstory while tracks like "The Unholy One" feeds the heavy metal machine and "Favourite Son" has a bit of Thin Lizzy influence in the mix.
There's plenty to get into here as TungXsten have put out a fine hard and heavy rock album, now we just have to go catch them at a show to see how these songs translate to the live atmosphere.
8/10
TRACKLIST
The Ride To Nevermore
Ball And Chain
Tungxsten Groove
The Dark Room
Sarah
Addict Of The Pain
Why
Brother Noompsy
The Unholy One
Favourite Son
What