ALBUM REVIEW: The Amenta – Revelator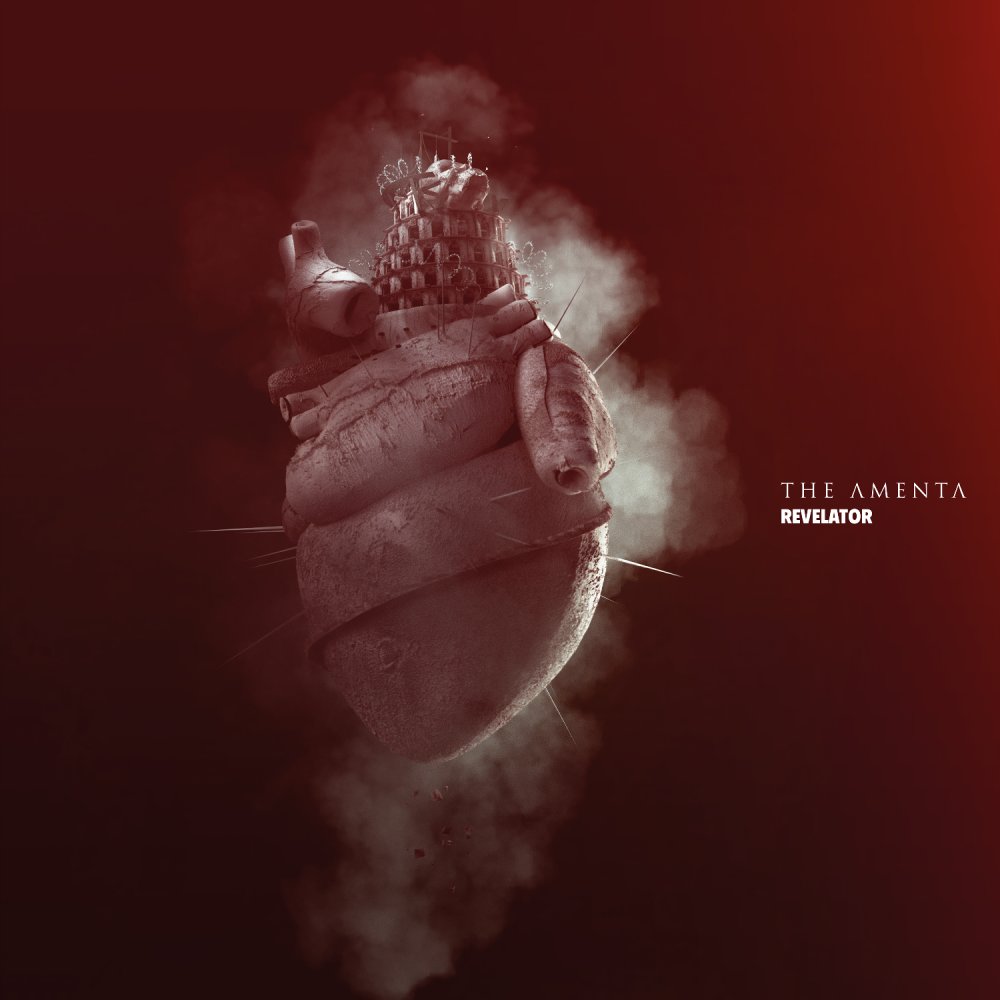 Conjured in Australia 2001, The Amenta has gone through a few line-up changes since its birth, and after a seven year hiatus, they are back in 2021 with their massive new album "Revelator". Blending unique sounds to create eerie atmospheric moments, radical industrial and synth elements intermingle with ferocious hard hitting metal riffs and drum beats to blow your brains out. Nine tracks of meticulous mixing, "Revelator" is a journey into madness from twisted minds eager to be devoured by willing ears.
"Parse Over" begins with industrial sound giving way to an onslaught of brutal vocals by Cain Cressall. The viciousness drops away with a doom-like essence taking over before returning to fury and then ending with the melancholic doomy-ness – a delicate balance flowing together admirably.
Soundtrack worthy atmospheric "Wonderlost" echoes disconcertingly before the assault of "Overpast". "Parasight Lost" brings in more unique elements, starting off with melodic black metal reminiscent sounds, intense drumming and tormented vocals to create a masterpiece which stands above all else – definitely my favourite track and if you only listen to one song from this album, make it this one because this will make you a fan if you are not already.
Melt-your-face-off-speed is slowed right down for "Twined Towers", the intensity increases towards the end with heavy synth and dissonant noise creating quite futuristic and end-of-mankind feel.
"Psoriastasis" is a close second favourite, unrelenting and powerful trailing off statically to introduce "Silent Twin". Haunting spoken word, harsh whispers and perfectly pitched wails over acoustic guitar create an entirely new sound for the album.
Catchy and upbeat, "Sere Money" is probably the easiest listening track, if there is such a thing in Extreme Metal. If you're not sure about the genre this is a good one to trial.
"An Epoch Ellipsis" ends the album, a garage sounding beginning breaks away to the same force The Amenta is known for. Overall, a journey of craftsmanship and dedication, years of skill and arduous hours put in were well worth it.
If this brief rundown of what to expect does not entice your senses you are probably reading the wrong thing! Do yourself a favour and treat your ears to this fine craft.
Solid 8.5/10
TRACKLIST
Parse Over
Wonderlost
Overpast
Parasight Lost
Twined Towers
Psoriastasis
Silent Twin
Sere Money
An Epoch Ellipsis