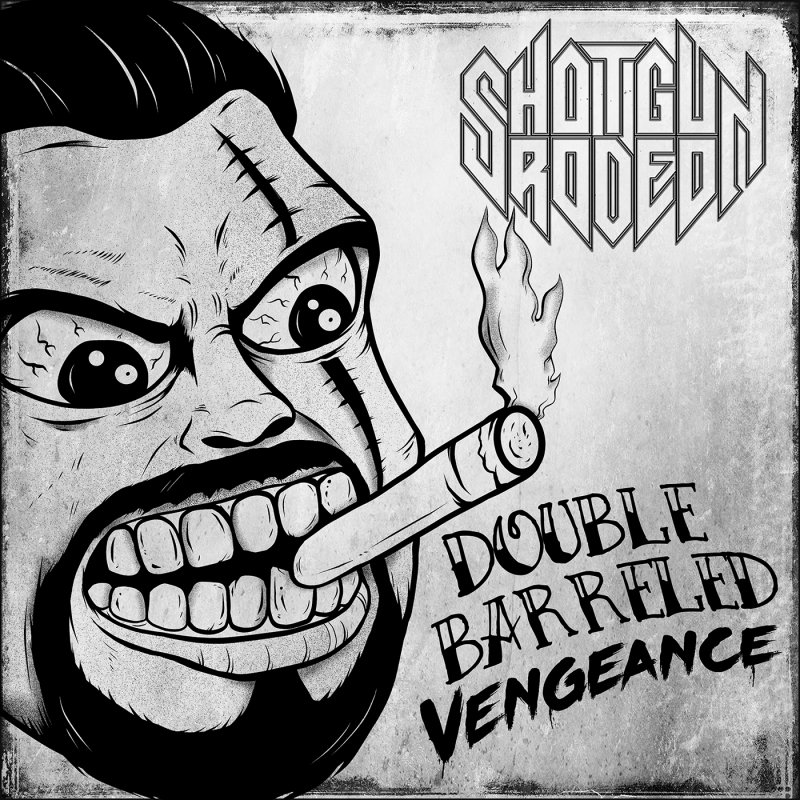 Formed in 2008 by guitarist Don Shrediablo, Shotgun Rodeo is a hard hitting heavy metal band hailing from the city of Trondheim, Norway. Seamlessly cruising across a sea of metal styles and sub-genres, Shotgun Rodeo surpasses any premeditated sonic expectations that the listener may have had before listening. Following on from their previous EP releases 'Dead End Massacre' (2012) and 'Guilty as Charged' (2013), the band really picked up some steam with the release of their debut full-length album, 'World Wide Genocide' in 2015 and 'The New Standard' EP in 2016. Their second full length album 'By Hook or by Crook' followed in 2018 and was highly praised by international press and magazines.
I discovered Shotgun Rodeo through their EP release 'The New Standard' in 2016 and was blown away by their unique sound that seemingly blended metal and rock without a hitch. It was certainly a highlight of the year and while it caught my attention immediately, I failed to keep tabs on the band following that. So fast forward to 2020 and the band return with a new album "Double Barreled Vengeance" full of those catchy riffs that delighted my ears the first time.
Kicking off with "The Devil on Your Shoulder" which is a straight down the line melodic rocker, the band ease into things safely but nicely nonetheless. Follow up track "Morphine Drip" adds a modern touch with it's heavier sound and a production that definitely steps it up from my previous encounter. The line "Wont you join me for the death ride" wonderfully leads into one of the early highlights, a heavy breakdown that puts a real stamp of authority on their take on the heavy rock sound.

Things don't start to get interesting however until "Mushroom Clouds" where the crossover from rock to metal starts. It's a little thrashy in parts and the band certainly push it a little harder here overall but they still retain that rock n' roll sound that is in part their signature. There's plenty of riffs to sink your teeth into here as the band deliver a real scorcher of a track.
"Echo Chamber" is another highlight where the melodic rock sound takes over but with some added wizardry particularly in the solo section that really grabs your attention. "Knuckle Sandwich" is another heavy rocker and the only song here to feature some harsher vocals to backup the heavier approach found here. "Killing the Scene" is also a dirty sleaze rocker with double kicks flowing through out the song.
Shotgun Rodeo end the album with the longest track on offer, "Torches and Pitchforks". It's a winding song that seamlessly jumps from mellow to hard hitting for a real dynamically charged closer. It's one of the many shining moments here that the band deliver which does capture the essence of the band's now trademark crossover sound. Fans of metal and rock and maybe even a bit of punk may find "Double Barreled Vengeance" to be a nice little gem among the massive global musi8c scene which each year gets more and more difficult to find.
7/10
TRACKLIST
The Devil on Your Shoulder
Morphine Drip
The Big Bad Wolf
Mushroom Clouds
Boys in Blue
Echo Chamber
Knuckle Sandwich
Ruffling Feathers
Killing the Scene
Surviving the Killshot
Torches and Pitchforks