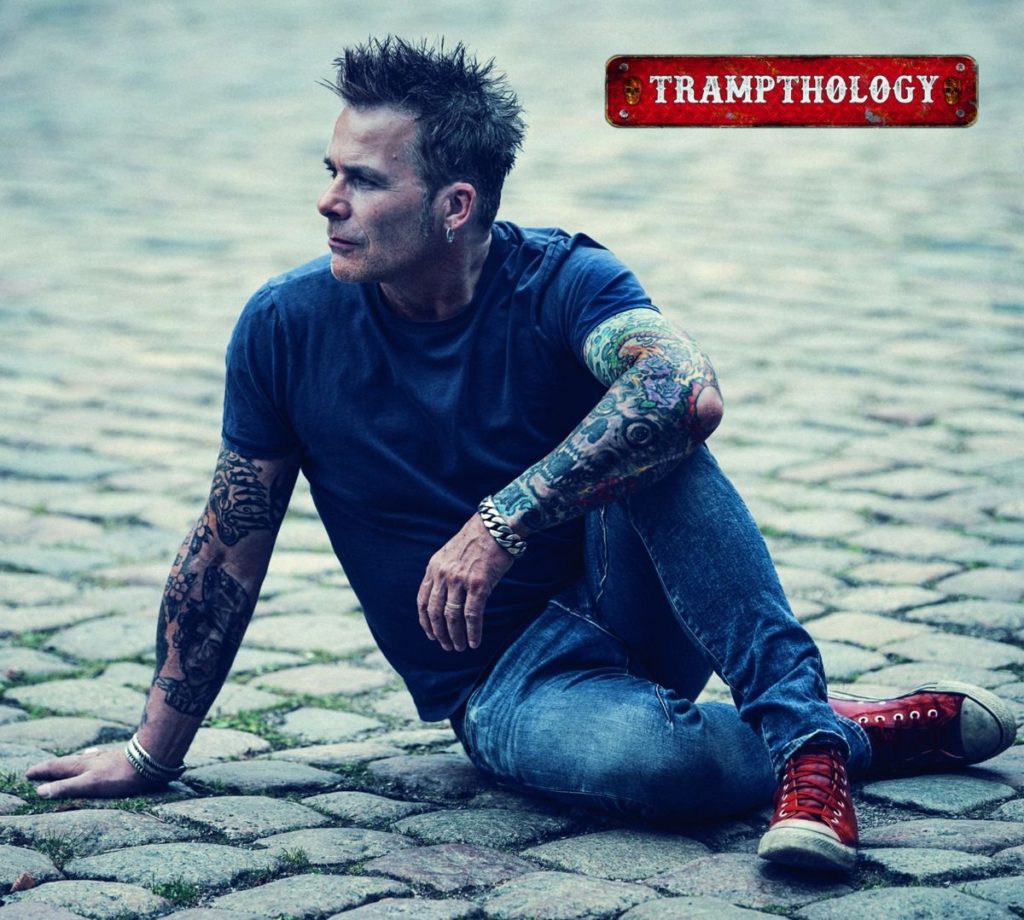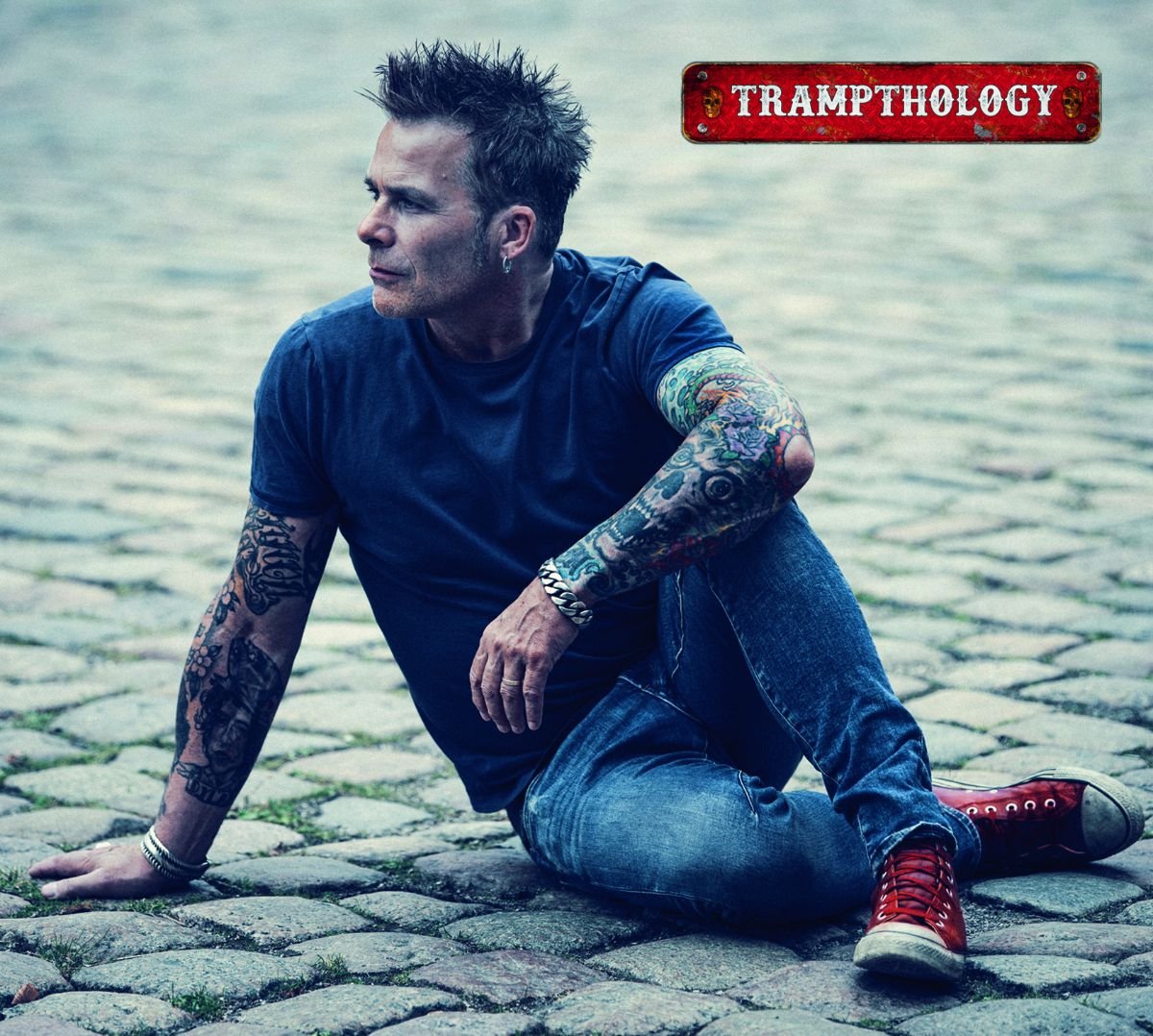 To those of us who listened to White Lion back in the day and followed the ride throughout the solo years the music of Mike Tramp has given a lot over the years. Tramp's latest offering is a collection of the best of his solo records and some, as the presser reads: "This will be a very special treat for all fans of Mike Tramp with 16 of the biggest hits from his amazing solo career, 4 brand new songs and fresh liner notes."
Of course for fans of Mike's the solo material is only part of the history and whilst there have been exhaustive collections before both of Freak of Nature and White Lion there's not really been one that concentrated on the solo material except the 'This & That' box set released a few years back in 2017 which was more an exhaustive collection of demos. Here we get the cream of the recorded works and a choice too with the release coming both on double gatefold 180g vinyl and double CD.
If I'm honest I'm a big fan of chronology with collections but Tramp has opted to mix it up here instead juxtaposing the new with the old, and as running orders go he's found a nice balance.

We open with the Country tinged/Tom Petty beat of 'Give it All You Got' from 2015's Nomad 20 years after starting his solo career before we step back to the brighter and crisper sounds of that debut solo record 'Capricorn' from 1997 on 'If I Live Tomorrow.' I guess there in those two songs you have the story of Mike Tramp solo – on the one hand a voice that in cotemporary times is striving to shake off the trappings of the past, and the younger Tramp who hasn't turned his back yet but who is striving for something a little more. I personally would have opened with the third track here – More to Life Than This' – probably my favourite Mike Tramp song of any era, any band. It's a song I've loved for years and never gets old.
The wonderful 'The Road' follows, it's a song you might have heard earlier in the year on Tramp's latest studio outing 'Second Time Around' or Tramp's 'Mike Tramp & The Rock 'N' Roll Circuz' from 2009 that was released only in Denmark where it originally appeared.
The first new song comes in the form of 'Ain't Done Yet' and has a distinct Country flavour that almost makes you think of what bands like 'Smokie' did in the 70's and oddly sounds older than anything else on here. The new tracks actually all end each side of the vinyl which is a nice touch having them equally spaced though the collection. The next new track 'Take Me Away' released as single on October 23rd this year is different again, a light breezy Blues tinged mid tempo story that is wonderfully smooth and evocative and probably my pick of the new numbers.   
The third new track 'Every Time' is different again, a slow and downcast trademark Tramp ballad designed as a tear-jerker but lacing that memorable refrain that would make it a keeper. It's 'I'll Never Be Young Again' (another ballad) though which closes the album that is possibly the most assured of the new material even if in tone and pace it is rather like 'Every Time'.
As far as the remaining songs go there's some great balance throughout the album though there is a definite focus on the slower and mid-tempo numbers that have really characterized Tramp's output in the last ten years especially. There's pretty much two from every album with a few exceptions and it's nice to see the inclusion of the 2013 Christmas single 'The Way It Was Before' too.
If you're a fan, you'll love this especially if you got to know Mike through his solo work, and whilst the four new tracks don't make this an essential purchase they are hopefully an indicator of many more great years to come.
Would I have added anything? Well I definitely think that 'All of My Life' a sometimes set closer deserves inclusion and I'd probably have had something on there from from 'Songs I Left Behind' (the only album that misses out).Aside from that I would of course have tried to squeeze in 'Don't Want to Say Good Night' from 'More to Life.' All this goes to show of course that there's plenty more Tramp to discover. 
As a pick of a 25 year solo career it's a pretty impressive line up.
8/10
TRACKLISTING (CD)
1. Give It All You Got (from Nomad)
2. If I Live Tomorrow (from Capricorn)
3. More To Life (from More to Life)
4. The Road (from Second Time Around/Rock 'n' Roll Circuz)
5. Ain't Done Yet* (new)
6. Dead End Ride (from Stray From the Flock)
7. Maybe Tomorrow (from Maybe Tomorrow)
8. Mr. Death (from Recovering the Wasted Tears)
9. Mother (from Museum)
10. Take Me Away* (new)
11. Cobblestone Street (from Cobblestone Street)
12. Trust In Yourself (from Museum)
13. New Day (from Cobblestone Street)
14. Bow And Obey (from Nomad)
15. Every time* (new)
16. Coming Home (from Maybe Tomorrow)
17. Lay Down My Life For You (from More to Life)
18. Better Off (from Capricorn)
19. The Way It Was Before (single Christmas 2013)
20. I'll Never Be Young Again* (new)
WEB / SOCIAL MEDIA
https://www.facebook.com/MikeTrampOfficial
https://miketramp.dk/