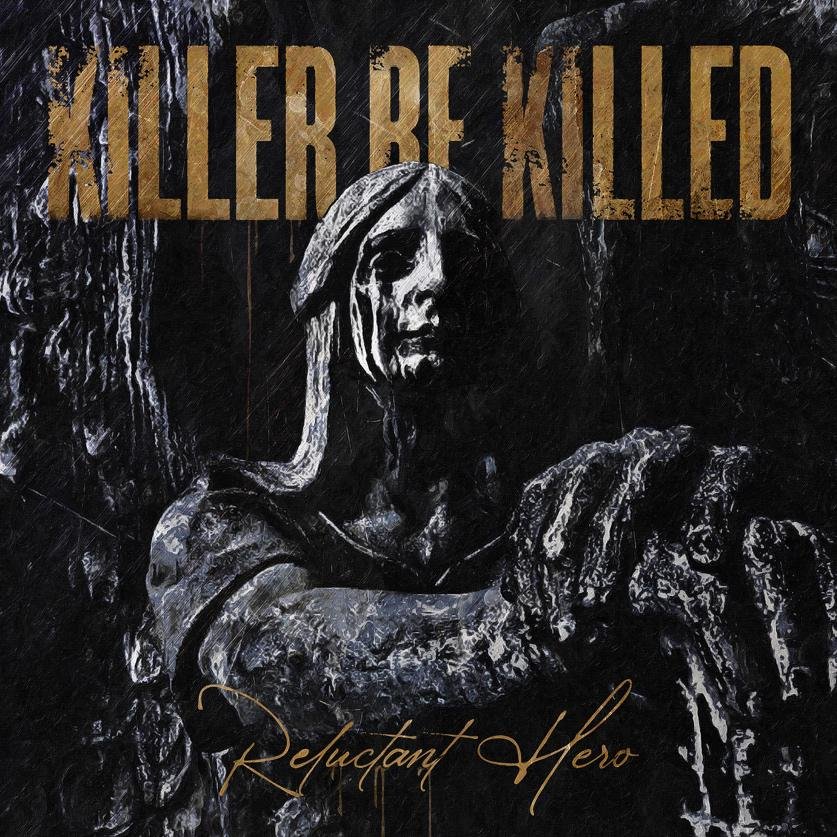 Metal supergroup Killer Be Killed are back with a vengeance with their follow up sophomore album "Reluctant Hero". It's not easy for these guys, which consist of Max Cavalera (Soulfly/ex-Sepultura), Ben Koller (Converge/Mutoid Man), Greg Puciato (The Dillinger Escape Plan/The Black Queen) and Troy Sanders (Mastodon/Gone Is Gone), to get together but when they do, some magic happens and in this case, the next evolution for Killer Be Killed.
6 Years on since Killer Be Killed made their debut and while it kicked off a metal storm on entering the musical realm with some of metal's most well known names lending their craft and skills to a project that seems to be teeming with all kinds of ideas, it's been a little quiet since they stormed Australia on their first and ONLY set of live performances 5 years ago. On "Reluctant Hero" though, the long break did the band justice as they have forged a well thought out album that pushes through from the first release.
The first sample we got from the new album was the aptly titled "Deconstructing Self-Destruction" with Mastodon mainman Troy Sanders leading the way to re-introduce us back into the Killer Be Killed world. It's a familiar affair with melodic heavy moments to kick things off. Second single "Dream Gone Bad" follows and while it's mostly a melodic heavy rocker of sorts, it does have flashes of thrashy riffs and heavy breakdowns, led by the legendary Max Cavalera.

Third single "Inner Calm From Outer Storms" is another great introduction to the album and one of the more solid pieces here with a dark brooding slower pace at first before switching gears into a furious metal attack. One of the highlights follows right after in "Filthy Vagabond" with Dillinger Escape Plan singer Greg Puciato lending his vicious signature screams to this frenetic thrasher / classic rocker. It's that weird dichotomy that makes Killer Be Killed such an interesting band to listen to and that mish mash of cross over styles works just as well here as it did on their first album.
The second half of the album continues that idea further with even more experiments blasting through the stratosphere with mixes of heavy chuggs, thrash metal tempos and melodic rock moments that wouldn't be too far off any Mastodon or Soulfly record. Then there's tracks like "Animus" which just fuse hardcore punk and metal together as if it were natural allies, and to an extent they are, but Killer Be Killed blend it together well even if it's for a brief moment.
The most interesting track here though will be the title track that closes the album. It's a slightly lengthier number with a bit more focus on the mellower melodic sides of the band that really only shine through in brief passages sporadically through out various songs. It may appear almost anti-climactic after going through a fairly heavy record but it may also be the perfect opportunity to give the listener a chance to really check out the true scope and depth of the band.
For those that dug the first album, there's much to like about this follow up but if it missed you the first time around and you love what these guys do in their own bands, then this album will surely tick a few boxes for you.
8/10
TRACKLIST
Deconstructing Self-Destruction
Dream Gone Bad
Left Of Center
Inner Calm From Outer Storms
Filthy Vagabond
From A Crowded Wound
The Great Purge
Comfort From Nothing
Animus
Dead Limbs
Reluctant Hero